Congratulations to the Dawson Creek Art Gallery's 2021 Artists in Residence: Payge Fortier, Drixx Salvador, Meagan Longley, and Nadia Munarolo-Kurjata.
With support from the BC Arts Council and Peace Liard Regional Arts Council, the Dawson Creek Art Gallery is pleased to be carrying out its first ever Bin Top (BTAR), and At Home Artist Residencies (AHAR).
The BTAR program provides a local artist with studio space in DCAG's Bin Top Studio, weekly mentorship with a professional artist, a subsistence fee of $1,200 for an eight week working period, a curated exhibition at the Kiwanis Performing Arts Centre, which includes a $500 artist fee, as well as free admission to two workshops hosted by DCAG.
The AHAR program provides three local artists with three remote mentorship sessions with a professional artist, a subsistence fee of $800 for an eight-week working period, a curated virtual exhibition and free admission to a workshop hosted by DCAG.
Both programs were designed to professionally and financially support artists through the COVID-19 pandemic in an innovative and socially-distant way.
This year's applications were adjudicated by interdisciplinary artist, and Emily Carr University of Art + Design alumna Haley Bassett, who will also serve as mentor to the successful applicants. Haley was assisted in the jurying process by the Art Gallery of Grande Prairie's manager and curator of the Traveling Exhibitions Program (TREX) Robin Lynch.
The jurors selected Dawson Creek artist Payge Fortier as the 2021 DCAG Bin Top Artist in Residence. The jurors also selected Chetwynd artist Drixx Salvador, and Dawson Creek artists Meagan Longley and Nadia Munarolo-Kurjata as the recipients of the At Home Artist in Residence.
Meet 2021's Artists in Residence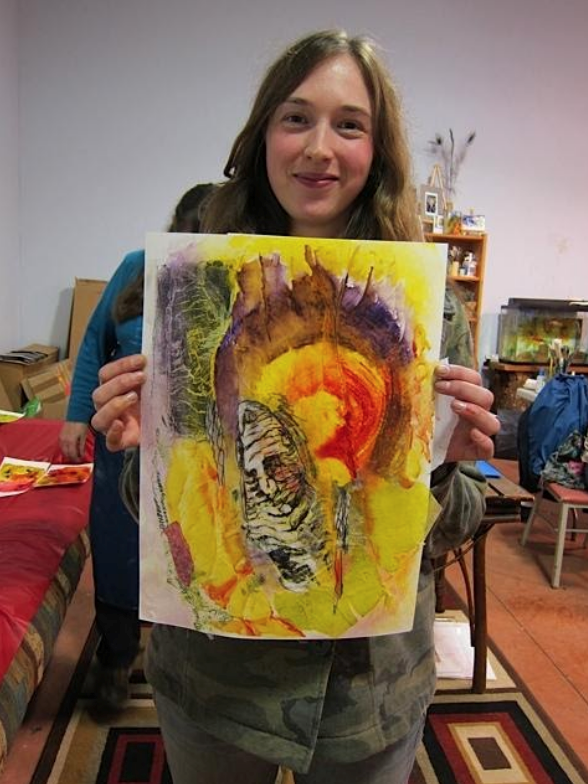 Payge Fortier was born in 1988 and raised in rural area near Dawson Creek BC. From a young age the arts have been a huge influence in her life. She completed her first year of visual arts at Northern Lights College in Dawson Creek, and continued further education at Alberta University of the Arts in Calgary, Alberta. She is an active member of the Federation of Canadian Artists and participates in regional juried shows. In 2019, she opened Peace Roots at the Dawson Creek Art Gallery alongside local artists Caily Oldershaw and Justine Bouchard. Fortier mainly works in acrylics, but also experiments with multiple forms of printmaking. Nature, dreams and the dynamic landscape of the Peace Region are the main influences in her work.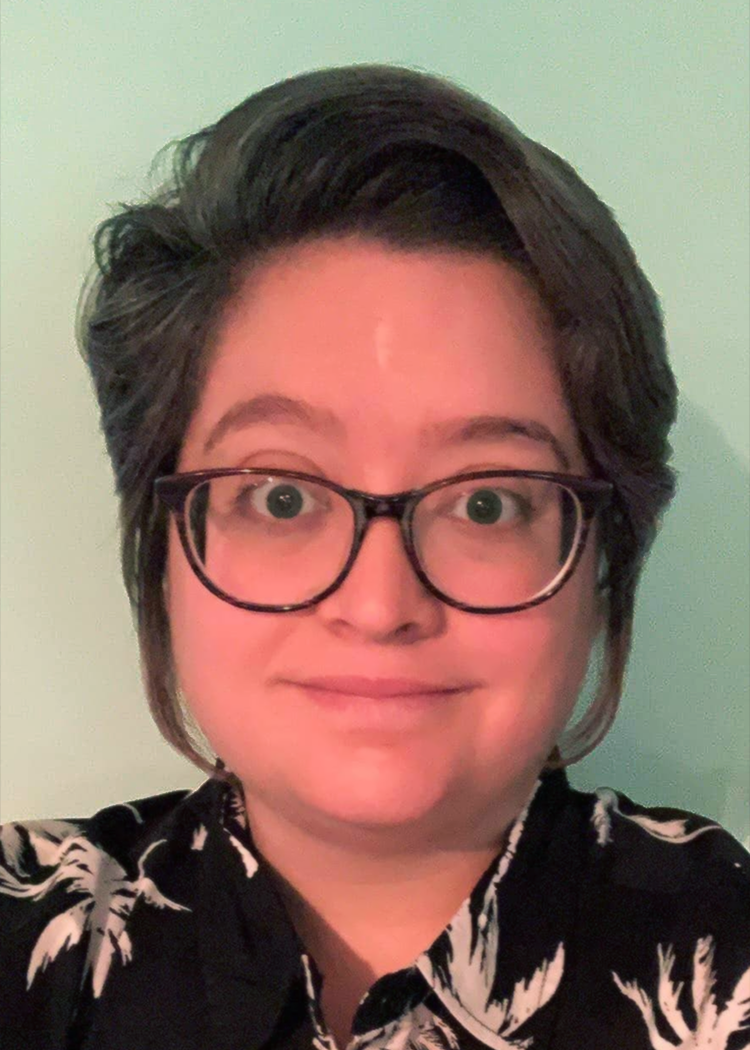 Meagan Longley is a Canadian mixed-media artist using art to foster creativity and imagination in others. She is a graduate of Capilano University's 2D animation program, an alumnus of Laine Dahlen's Visual and Graphic Design program at Northern Lights College in Dawson Creek. Meagan employs many mediums in her work including paint, clay, ink, fabric, felt and found objects that are wizarded together into whimsical creations. Meagan creates art that calls you into its world and compels you to imagine its story. A focus on colour, movement, and texture invites the viewer to feel the piece physically and emotionally.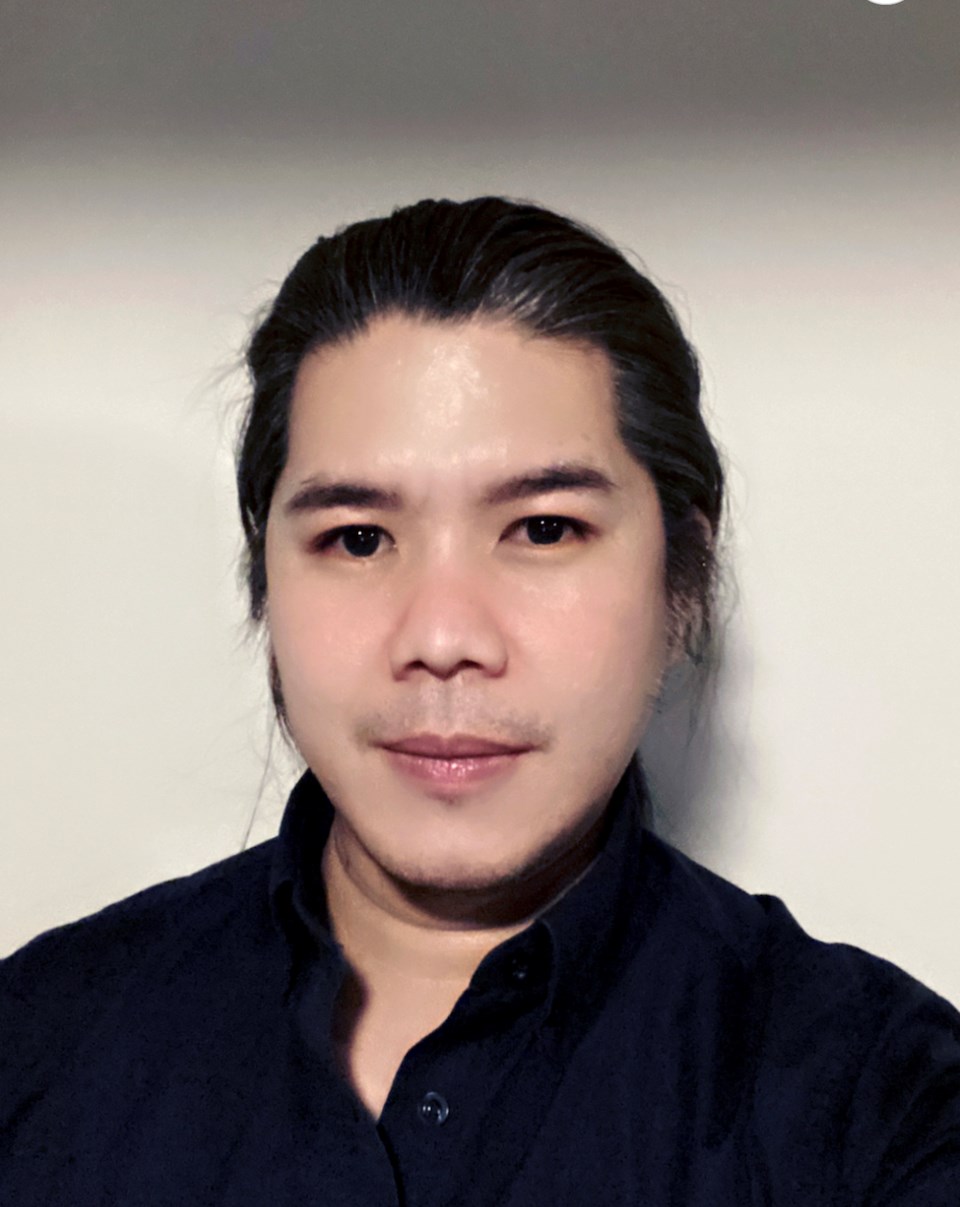 Drixx Salvador is a Filipino artist who paints primarily in oils and experiments with mixed-media. Drixx's love for art began at an early age, however, due to a lack of training or support, he was diverted from his passion for a time. Fortunately, Drixx has recently returned to his art practice with renewed energy and confidence.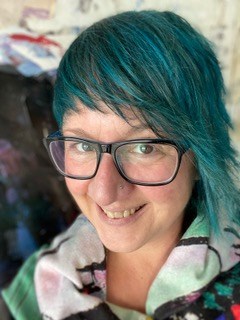 Nadia Munarolo-Kurjata is a full time artist who is passionate about the process of art-making and its connection to our lives off the canvas. Her motto is, "Be yourself, create art every day." Through her energy-filled paintings and in-person and online offerings, she guides people to experience the healing power of art and discover their artist within.
The Dawson Creek Art Gallery sincerely thanks Robin for the consideration and attention she contributed to the jurying process. DCAG is grateful to the BC Arts Council and Peace Liard Regional Arts Council for their support. Congratulations to all the successful applicants and thank you to all those who applied.
The BTAR and AHAR exhibitions will take place in April 2021.
Do you have an artistic endeavour you would like to promote? Is there a topic you would like me to discuss? I would love to hear from you! Please email me at programs@dcartgallery.ca.