The Peace River means a lot of things to a lot of people. For Jody Peck, aka Miss Quincy, it carries a deeper meaning.
The Fort St. John native is headlining the After-Paddle party Saturday, July 9, a rock show that takes place the evening after Paddle for the Peace, with her touring band, Miss Quincy & the Showdown.
"It's a party celebrating the Peace River," said Peck, whose family has deep roots in the region. "It's a rock and roll show…we want to lighten the mood and celebrate the river."
The night is also the official release of the My Peace River EP, which was recorded live at the Peck family farm with local duo Twin Peaks and Noah Walker on guitar.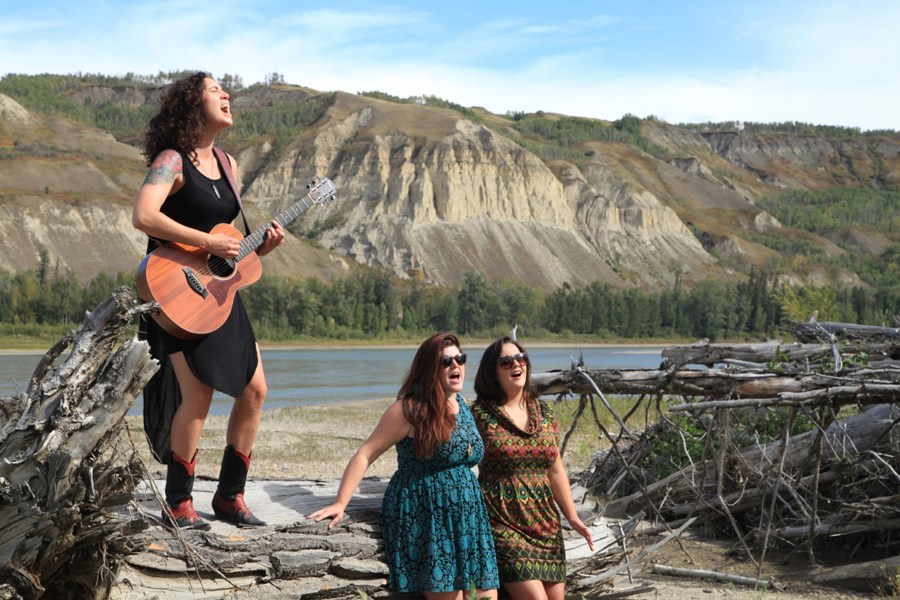 "It's a pretty special little album," she said. "Each of the songs tells a story about the region, or have a sense of home, or a sense of belonging."
Peck added that the songs were recorded live because "we wanted to have the valley, the river, in the recording."
"We put a lot of heart and soul into it, it's very raw, it's very real," she said. "It was probably the most difficult writing I've ever done, just because it felt so important."
Peck is also taking part in the Paddle for the Peace, even flying her band mates up specifically for the event.
"We're going to have a band canoe and paddle for the Peace," she said.
Peck also noted that proceeds from the My Peace River EP go towards Treaty 8 First Nations and their legal battles against Site C.
The After-Paddle party takes place at the Lido Theatre on July 9. Doors open at 7 p.m. and the show starts at 8 p.m.
ahendry@ahnfsj.ca