It began with a scrawl tagged on a Fort St. John school and prompted an anonymous local artist to take their response to the walls of Peace Gallery North.
Plagued is a graffiti and street art styled exhibit that challenges hardlined political beliefs and misconceptions about the COVID-19 pandemic while encouraging people to get vaccinated to boost local immunization rates, which lag behind provincial and northern averages.
On the exhibit's title wall is a framed picture of the scrawl that started it all: "COVID-19 is a lie", which the artist subsequently subtitled "an elementary education."
Borrowing from and elaborating on the graffiti motif, the anonymous artist has filled a wall at the gallery with their responses that are at once humorous and dead-pan serious.
"Because making sushi yourself is really hard," reads one poster encouraging vaccinations. "Winter is coming. It'd be mighty nice to work out inside," reads another.
---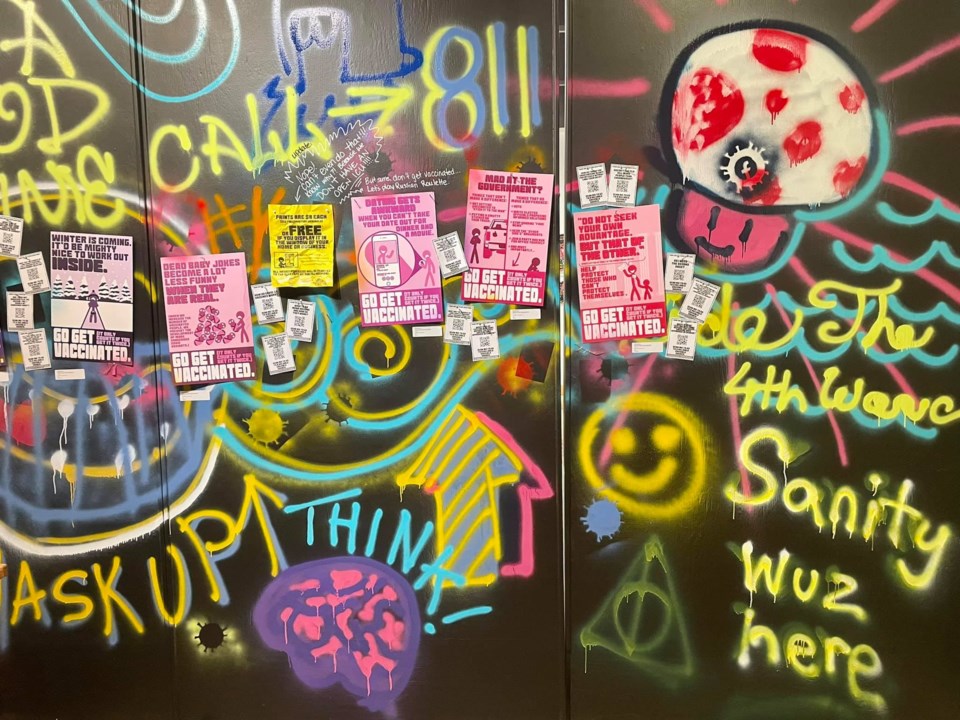 ---
Mixed in between are QR code paste-ups that link to public health YouTube videos or news articles that aim to answer a variety of COVID-19 questions such as, "What is an mRNA vaccine and how do they work?" or "Why should anyone care whether I'm vaccinated if they're already vaccinated?"
---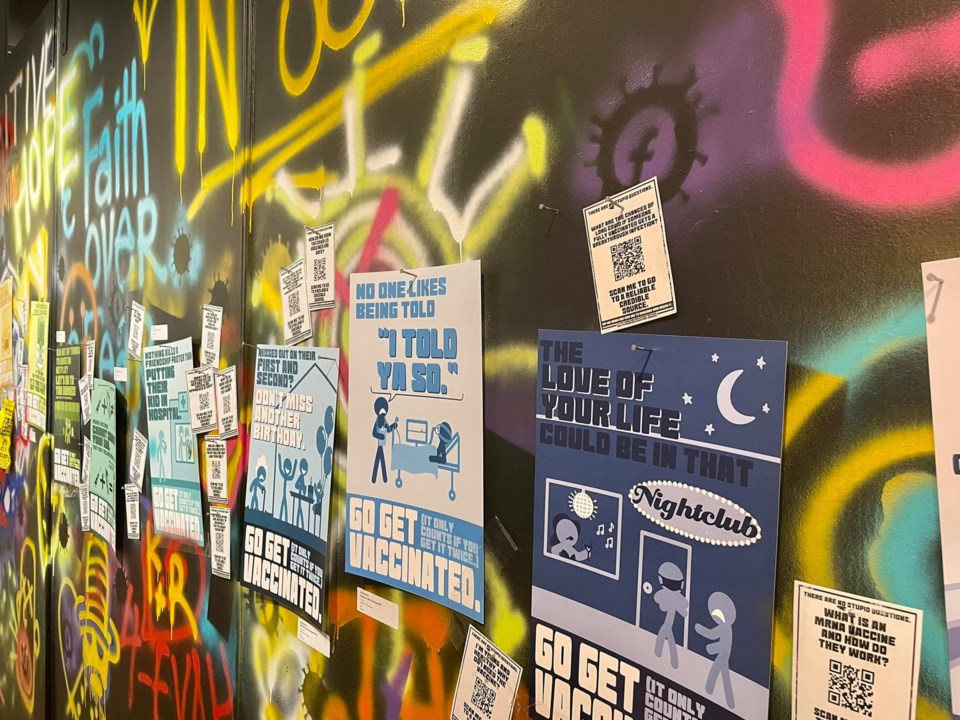 ---
The artist had intended to sell prints of their posters to raise funds in support of ICU staff at the Fort St. John Hospital.
But as a handwritten update notes, "Nope!! Can't even do that!! Know why?! Because we currently don't have an open ICU!!! (What game of Russian roulette are you playing?!!!"
---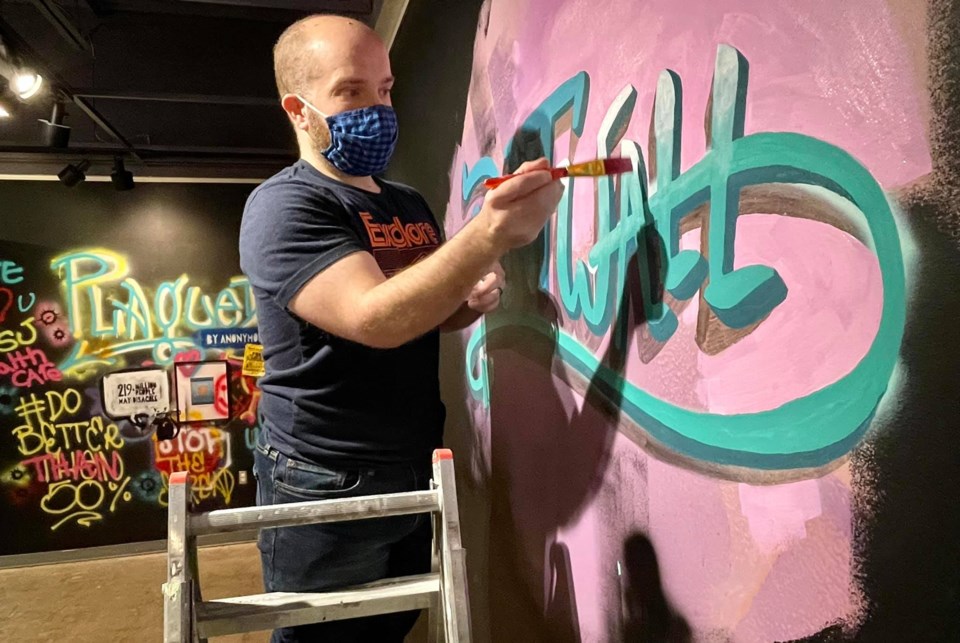 ---
Curator Richard Bell says Plagued was an opportunity to bring in something different to the gallery.
"The whole graffiti and the look is to make it stand out as something different from the rest of the gallery, and hopefully get people to stop and look who normally wouldn't stop and look at the gallery," says Bell.
"That's been my biggest thing since being here, trying to engage people who don't normally get engaged. For or against, I just want people to go, What the—?"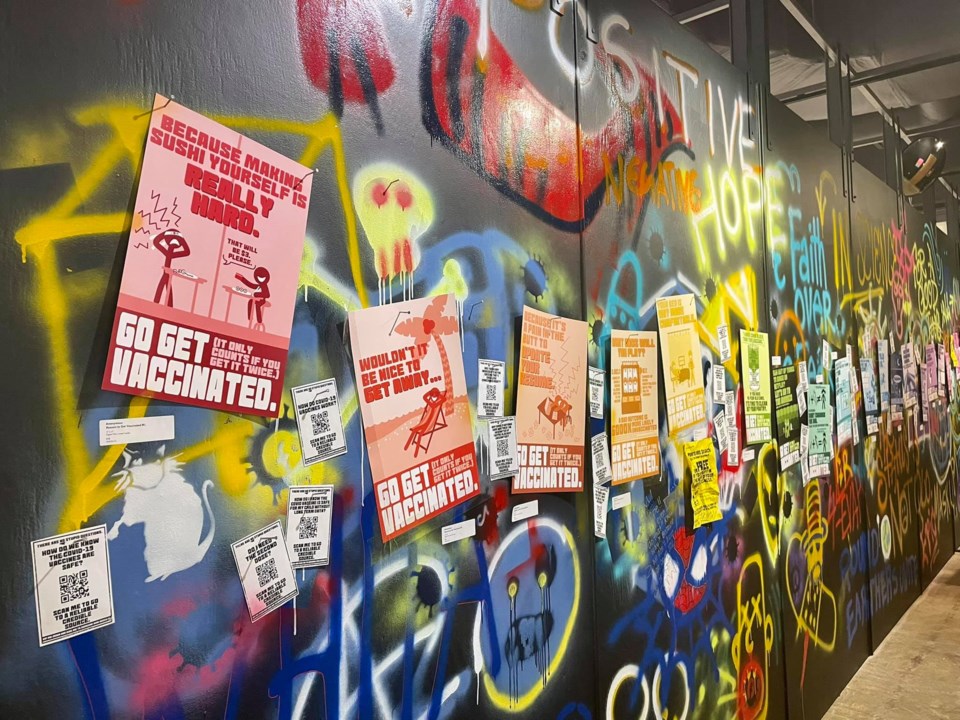 ---
A new community paint wall serves as an extension of the exhibit. The wall has already been filled with colourful illustrations by kids, and Bell encourages those interested to visit the gallery to make their mark.
"We had the space, the exhibit didn't fill it," says Bell. "It's also a way to give people a chance to try what we tried on the other walls."
Plagued will be on display at Peace Gallery North until the end of October.
---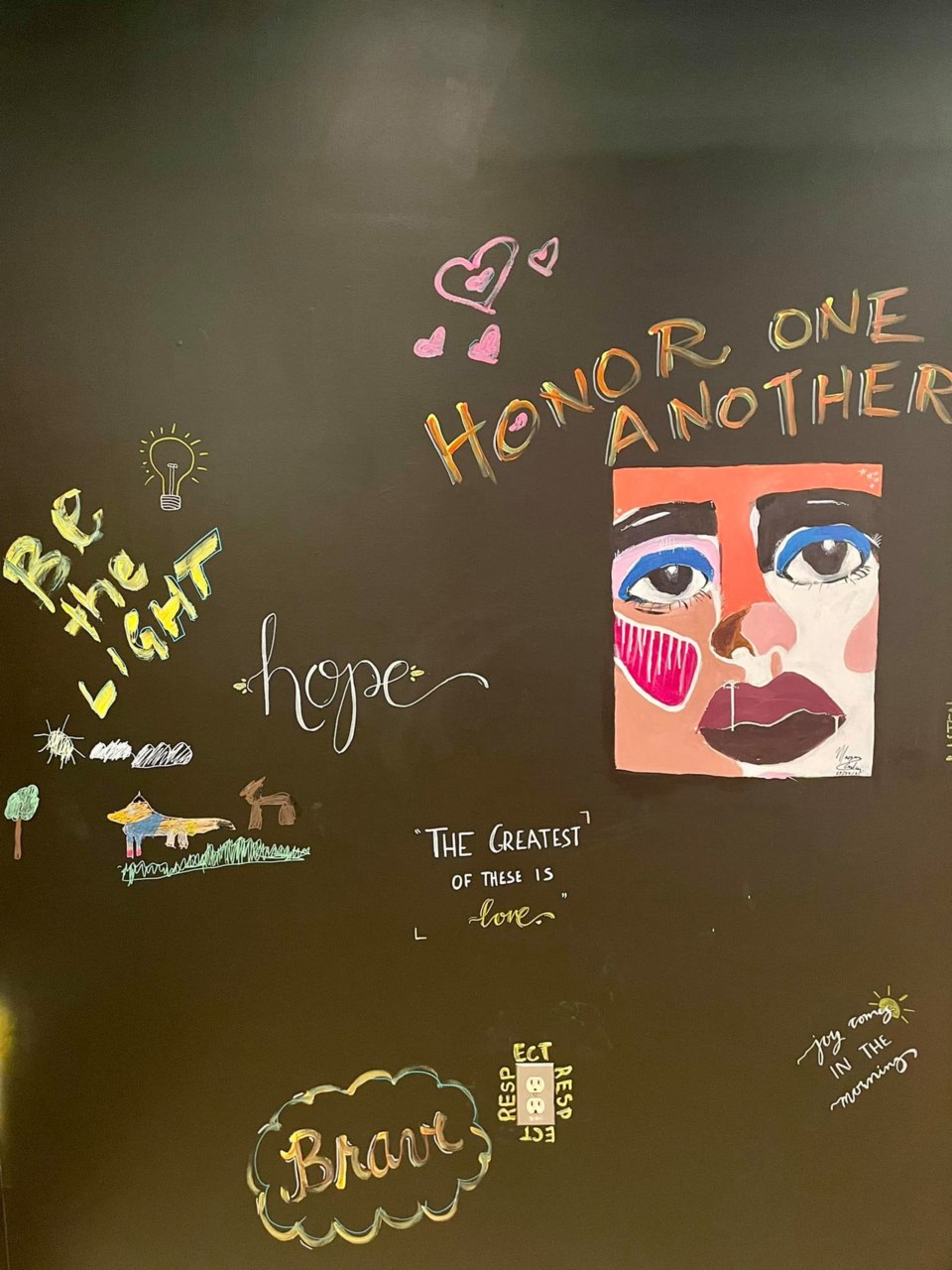 ---
Email Managing Editor Matt Preprost at editor@ahnfsj.ca