There's a shift in the atmosphere at Peace Gallery North this month.
Fort St. John artist Sherry Petryshyn has dozens of paintings, sculptures and drawings on display in her solo exhibition, Atmospheric Shift, which opened on March 3.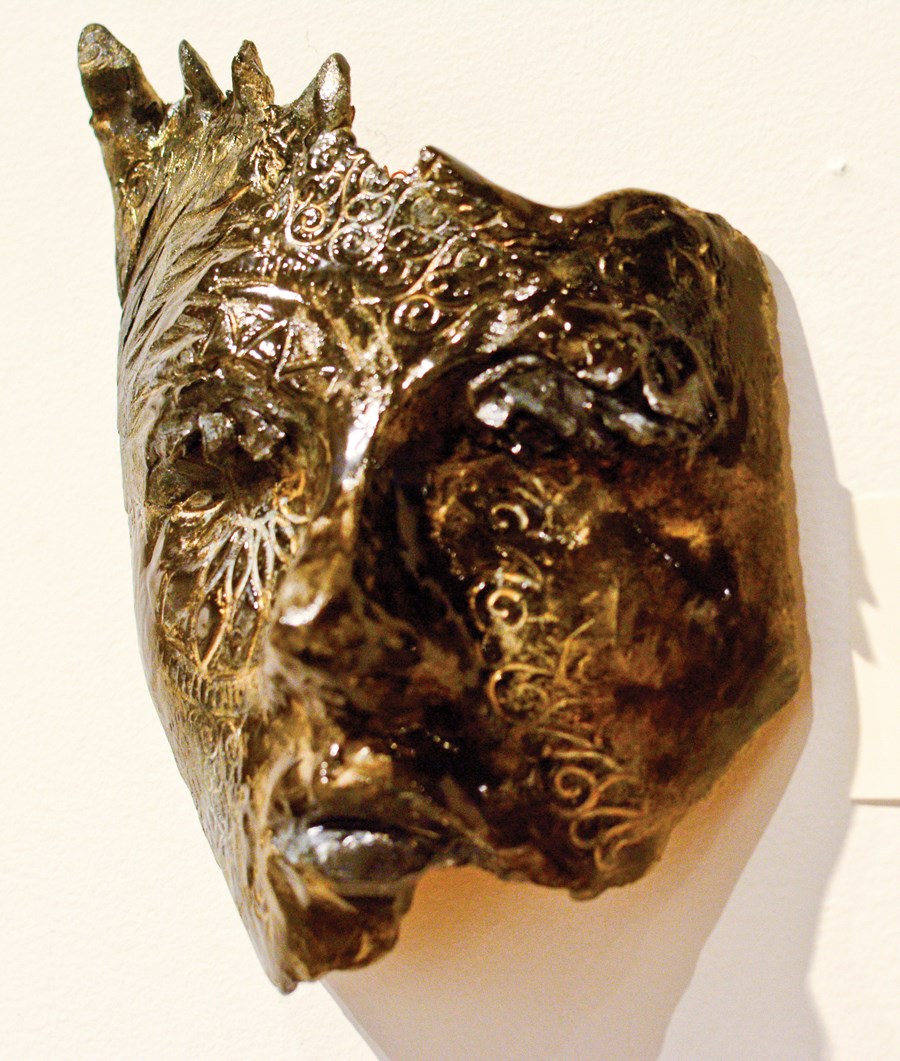 The name of the show came from her trying to capture the atmosphere around us in her paintings, while the shift part comes from her going back and forth between different mediums.
"I tried to capture a mood or a feeling with the paintings…so I really tried to get that atmosphere down in the paintings," she said.
"I also thought with the shift, I'm shifting back and forth between clay to pottery to drawing to paintings. I just thought it was a whole different mix of all things all together with feeling behind it."
Petryshyn's paintings feature the natural surroundings of the Peace Region, especially its expansive sky.
"The sky to me in Fort St. John, Dawson Creek, Grande Prairie, is what I see the most, they are beautiful," she said. "The shapes of the clouds, it's like a never-ending scene in the beauty of it, you will always see something different."
The sky paintings have a remarkable depth and mood to them; some are bright and happy, while others are more dark and ominous. It makes for an ever-changing subject for Petryshyn.
"I tried to capture the movement, the depth of the clouds and it just captivated me," she said.
She also experiments with different toned canvases. Rather than just using a plain white canvas, she'll paint it black, orange, even gold before starting a piece.
"I was experimenting with different colours, you can just see some of the edge and it comes through just in spots…just to see what effect it would have," she said.
Petryshyn also does a lot of unique work with clay—she created small beads, seashells, and rattles from clay that visitors are welcome to touch, as well as relief tiles that feature melted glass.
She also creates faces—one wall of the gallery features a line of clay masks that Petryshyn molded herself, each one different from the last with unique textures, glazes, and emotions.
"I got into that a couple years ago and really liked doing the masks," she said. "Portraiture is my original thing that I did, so instead of doing portrait drawings, I just thought I'll do partial faces, tear away pieces, so I ended up doing bits and pieces."
Atmospheric Shift is on until March 25 at Peace Gallery North.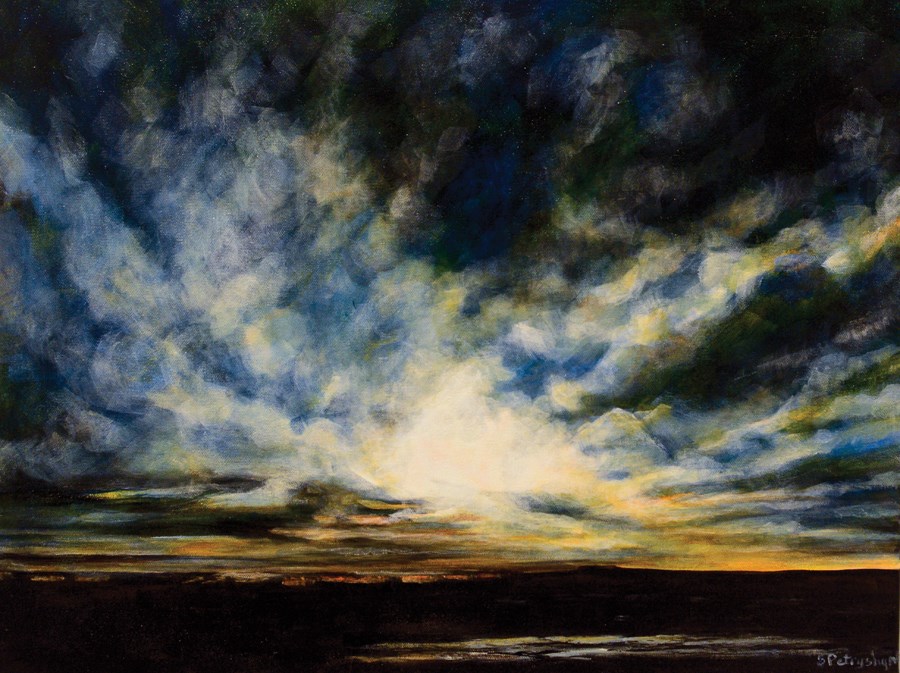 ahendry@ahnfsj.ca