Students at Taylor Elementary School can check off at least one lifetime accomplishment from their bucket list: write a book.
The community came out in support of the students at the school's Sixth Annual Meet the Authors 'red carpet' event May 18, celebrating the students' successful completion of their books, newly bound and published.
"It's a huge thing," said lead organizer Donna-Lee Cooper.
"It's brought the school together and the community of Taylor ... it's brought a great sense of pride to these kids."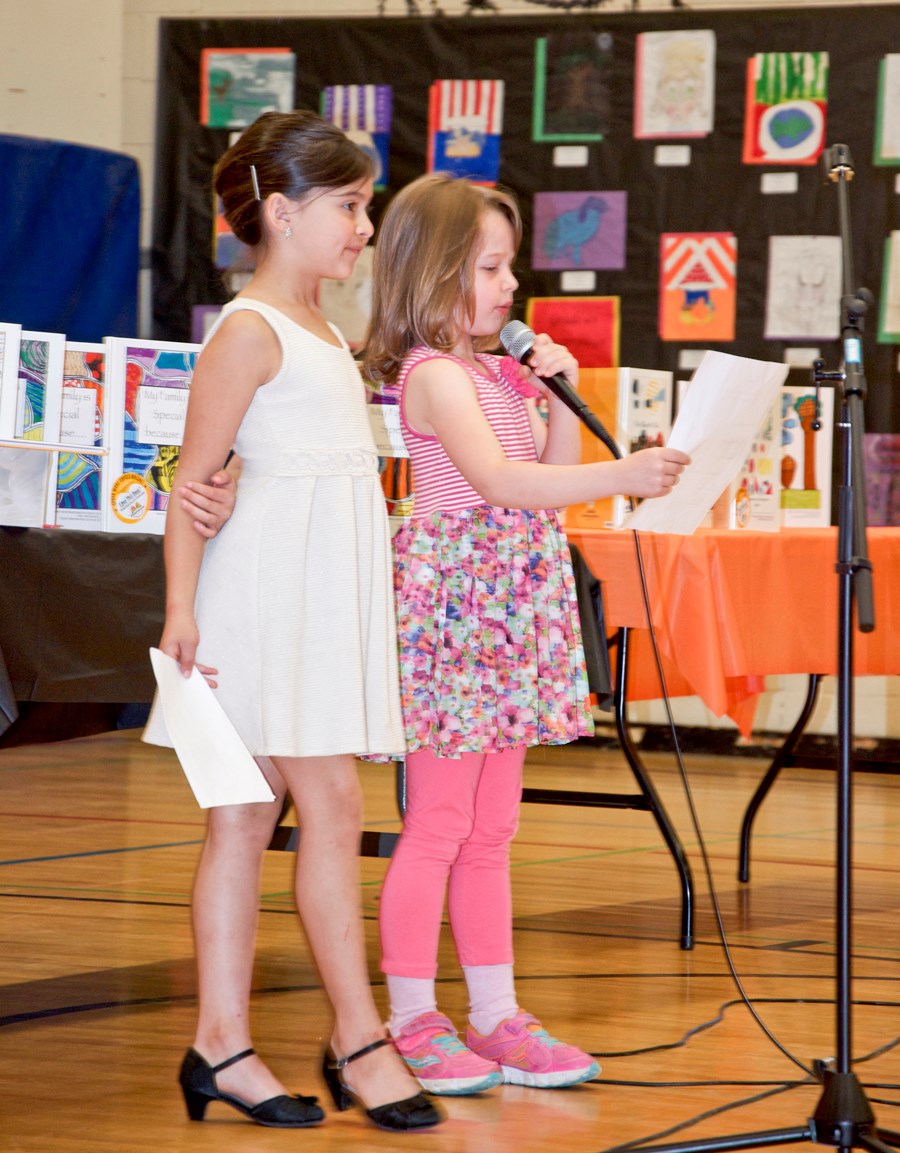 Students in kindergarten through Grade 2 write a class book, with each child in the class writing and illustrating one page, "which is quite a bit of work," Cooper said.
"If you look at the kindergarten book, that's amazing for kindergartens to print that much."
Students in Grade 3-6 each write their own book, including the illustrations and cover art.
"We've had a variety of books written in the Grade 4, 5, and 6 classrooms, from poetry to pourquois, to short stories, it just goes on," Cooper said.
"The kids have a lot of input into what they want to write about, and even some of our kids that have learning difficulties have written these books and done, like, Plasticine models of their pictures, and teachers have taken photos. You can get pretty creative with what you do with the books."
The students came dressed in their best attire, donning suits and dresses, and each presented their book before the rest of the school and community guests.
"It's exciting, it really is, it's a big project. It's a lot of work, but it's so worth it," said Cooper.
Lukas Woods, in Grade 1, said he liked working on his class book, especially the writing part.
"I just like the stories," he said, adding he may go on to write more books in the future.
Sierra Bigcharles, known by her friends as Cupcake, called her book Cupcake's Poems.
She said she likes poetry because "it's fun," but she also had a good time doing the illustrations.
"On all my cupcakes I drew unibrows and mustaches," she said.
After the students presented their books in the school gym, they signed their books. From there, the school copies of the books make their way to the Taylor Public Library for the summer.
Come September, they will be housed in the school library.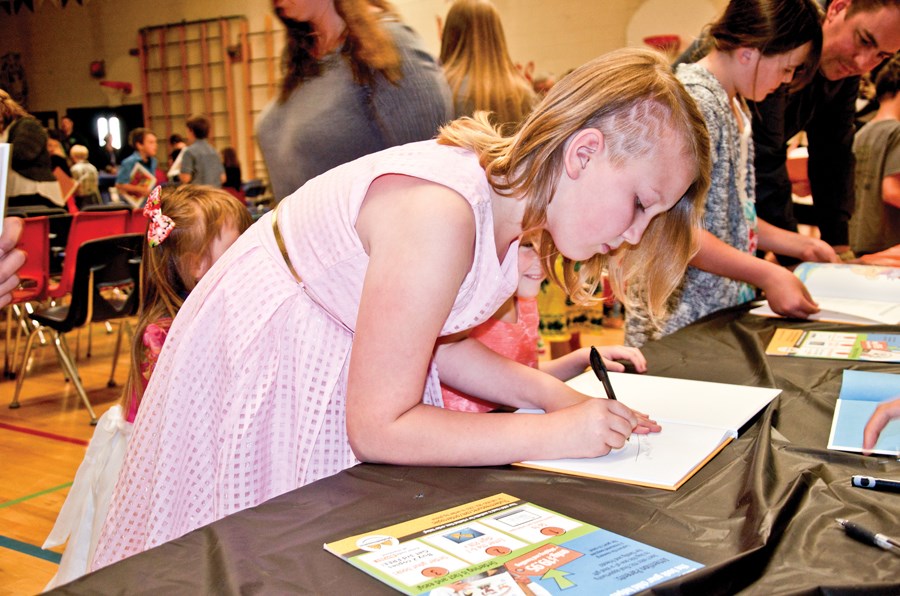 peacereporter@ahnfsj.ca