Just under $5,000 was raised for Ukraine relief last week thanks to the talents and time of Fort St. John artists and supporters who took part in a silent auction at Safeway.
Artist Diana Hofmann organized the initiative, noting their final count was $4,923 - a hefty sum for one day, with proceeds going to the National Bank of Ukraine, bringing relief right to the front lines.
"I just think that it's been nothing but bad news lately and I wanted to help out in some way," said Hofmann earlier in the week. "I thought about how horrible it is for people who do have family there. I have the time and the energy to do this, so I did."
The auctioned art prominently featured sunflowers, the national flower of Ukraine. In addition to hosting the auction, Safeway also donated cupcakes to the cause, which were decorated by Hofmann.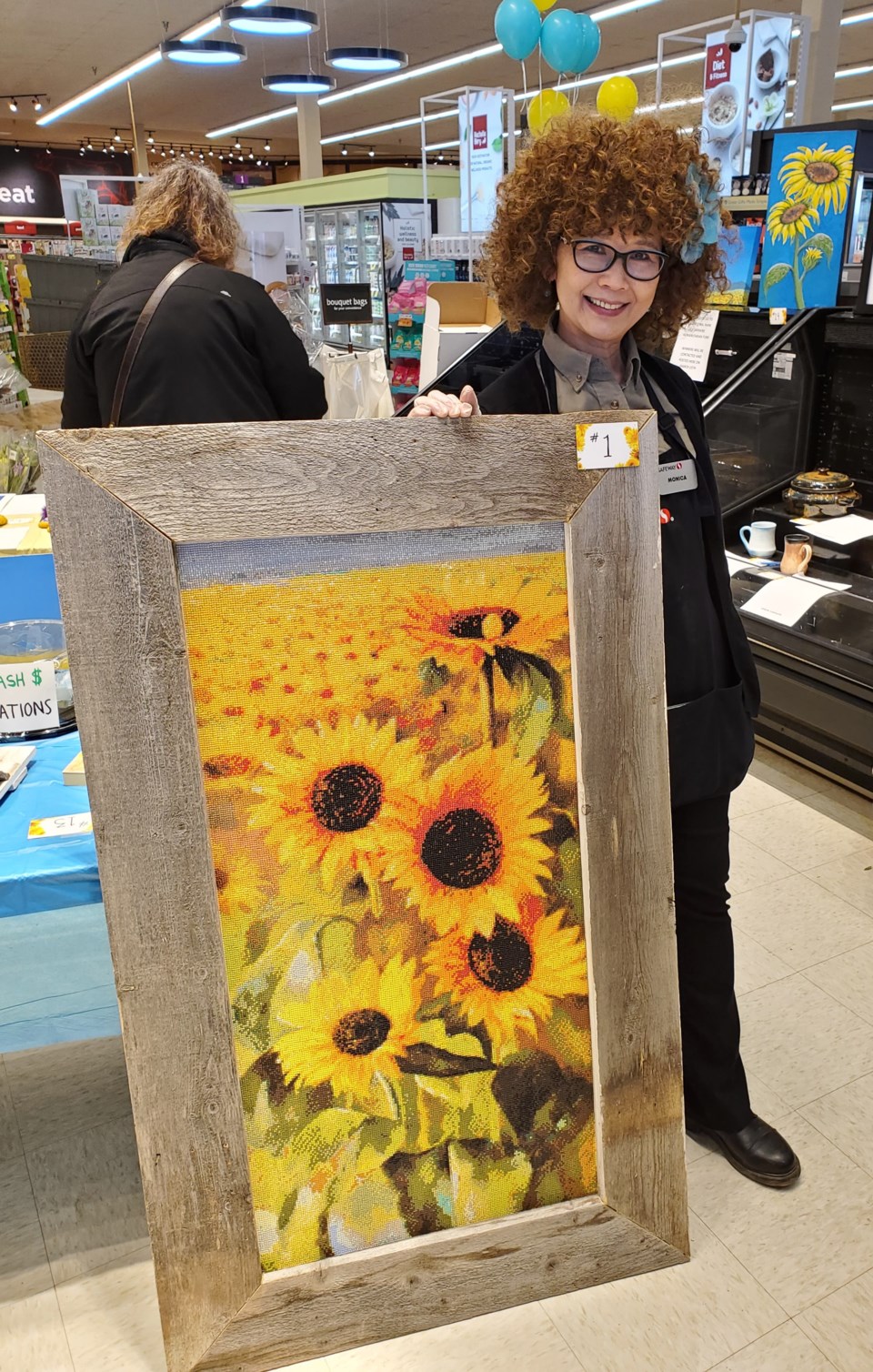 editor@ahnfsj.ca