Fort St. John Mayor Lori Ackerman says the City of Vancouver needs sober second thought when it comes to a proposed phase-out of natural gas. 
Vancouver city council recently passed a plan to stop using natural gas to power homes, businesses and institutional buildings by 2050—part of its Renewable City Strategy aimed at making the city the greenest in the world. 
Under the proposed policy, the city would phase out natural gas from residential properties by 2050. According to a city presentation, natural gas currently accounts for around half of residential energy use in the city—38 per cent for space heating and 18 per cent for water heating.
Vancouver hopes to reduce its share of emissions from residential structures from 22.6 million gigajoules (GJ) to 13.9 million GJ by 2050. Major reductions are planned in the coming decade. 
The city has since said it is not "banning" natural gas, instead encouraging its phase-out through development policies.  
Ackerman, mayor of the largest city in B.C.'s natural gas-producing region, said the implications of moving away from natural gas by 2050 "go beyond what may have been considered." 
"I totally understand and respect the desire for the community to leave a lighter footprint," Ackerman said. 
But the phaseout could disallow everything from patio heaters to barbecues, she said, and place "huge costs" on hospitals, school districts and businesses.
"(A natural gas phase-out) is certainly not something we would consider," she said. "The legitimate authority of (Vancouver) council needs to be respected, but we also respect the authority of businesses and residents to make decisions about what their energy sources will be."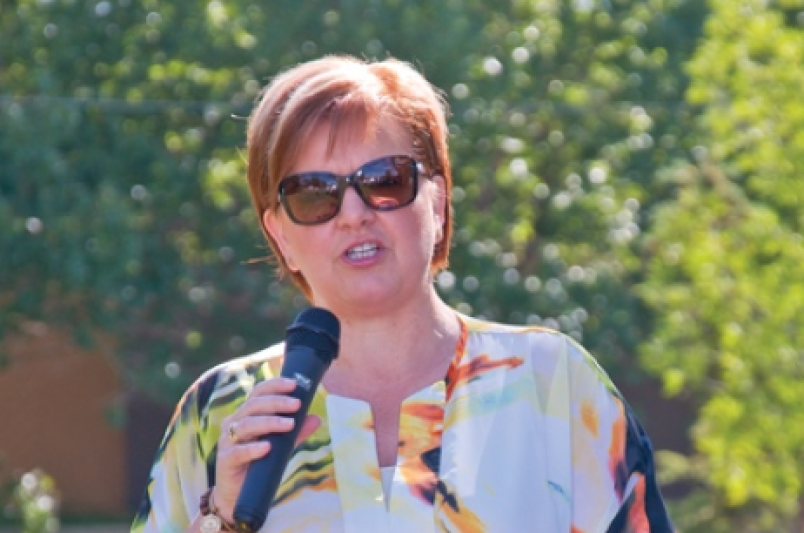 As for the economic impact on the Peace Region, Ackerman said it's too early to tell. 
Vancouver's proposal has encountered pushback from taxpayers' groups, as well as FortisBC, the province's natural gas provider and largest energy delivery company. 
In a July letter to Vancouver city council, President and CEO Michael Mulcahy called the Zero Emissions Building Plan "impractical" and said it "has the potential to increase costs for energy users in the city, and stifle innovation over the long term." 
"FortisBC represents the interests of approximately 108,000 direct residential and commercial customers in the City of Vancouver who choose clean-burning natural gas in their homes and businesses," Mulcahy wrote. "This decision appears to have been made unilaterally; without the benefit of broader consultation of energy consumers or providers. A decision of this magnitude should not be made in such a short period of time without full exploring the impacts to costs of living in a city that is widely accepted to be facing an affordability crisis."
Jordan Bateman, B.C. director of the Canadian Taxpayers Federation, said switching from natural gas to electricity could add $1,400 a year to the average Vancouver household's utility bills, in addition to the upfront costs of replacing natural gas-powered appliances. 
"I thought they'd gone stark raving man," he said. "For 40 years in this province, we've been encouraged to use natural gas as a cleaner alternative. All of the sudden the City of Vancouver is going to outlaw it."  
He said the phase-out could also exacerbate regional tensions in British Columbia. 
"It's a slap in the face to hard working people who have made natural gas one of the cleanest energy sources around," he said. "It flies in the face of Premier (Christy) Clark's emphasis on natural gas resource development, and it bucks against four decades of government encouragement to use natural gas as a fuel source." 
reporter@dcdn.ca