The Vertical Slam took place last weekend, September 11, for the first time since 2019. This year's event saw 72 people complete the race in either the 5 km, 10 km, or 21 km distances, in the Beatton River Valley.
Ryan Smook set the fastest time in the 21 km distance with a blistering pace of two hours and 12 minutes, 42 minutes faster than the next person at that distance.
Though the amount raised for SD60's Hot Meals Program isn't finalized, Vertical Slam Society president Laurie Cardinal estimates it will be in line with the $22,000 raised from the 2020 Vertical Slam and Sadownik Memorial Run events.

Next up for the Society is the Halloween Forest Fun event, October 30. The event will take place at night, with runners in full costume running with head lamps or flashlights, for 5 Km.
Here are the top 10 finishers in each distance, and their time.

Results
21 Km
1. Ryan Smook: 2:12:10
2. Krista Mitchell: 2:54:01
3. Tell Szoo: 2:58:50
4. Sheila Lacey: 3:04:17
5. Jeremiah Ford: 3:09:44
6. Ken Bouck: 3:15:45
7. Adam Petry: 3:21:51
8. Jonathan Weber: 3:21:56
9. Stephane Lefebvre: 3:27:07
10.Julie Bouck: 3:38:21
10 Km
1. Wendy Giesbrecht: 1:12:00
2. Joseph Tebulte: 1:24:07
3. Anne Carroll: 1:30:35
4. Linda Unrau: 1:32:07
5. Dee-Ann Stickel: 1:54:04
6. Karen Sutherland: 1:54:04
7. Jennie MacLean: 1:54:10
8. Melissa Buckley: 1:57:32
9. Nicole Bradley: 1:57:44
10. Momotaj Aghdasi: 1:58:23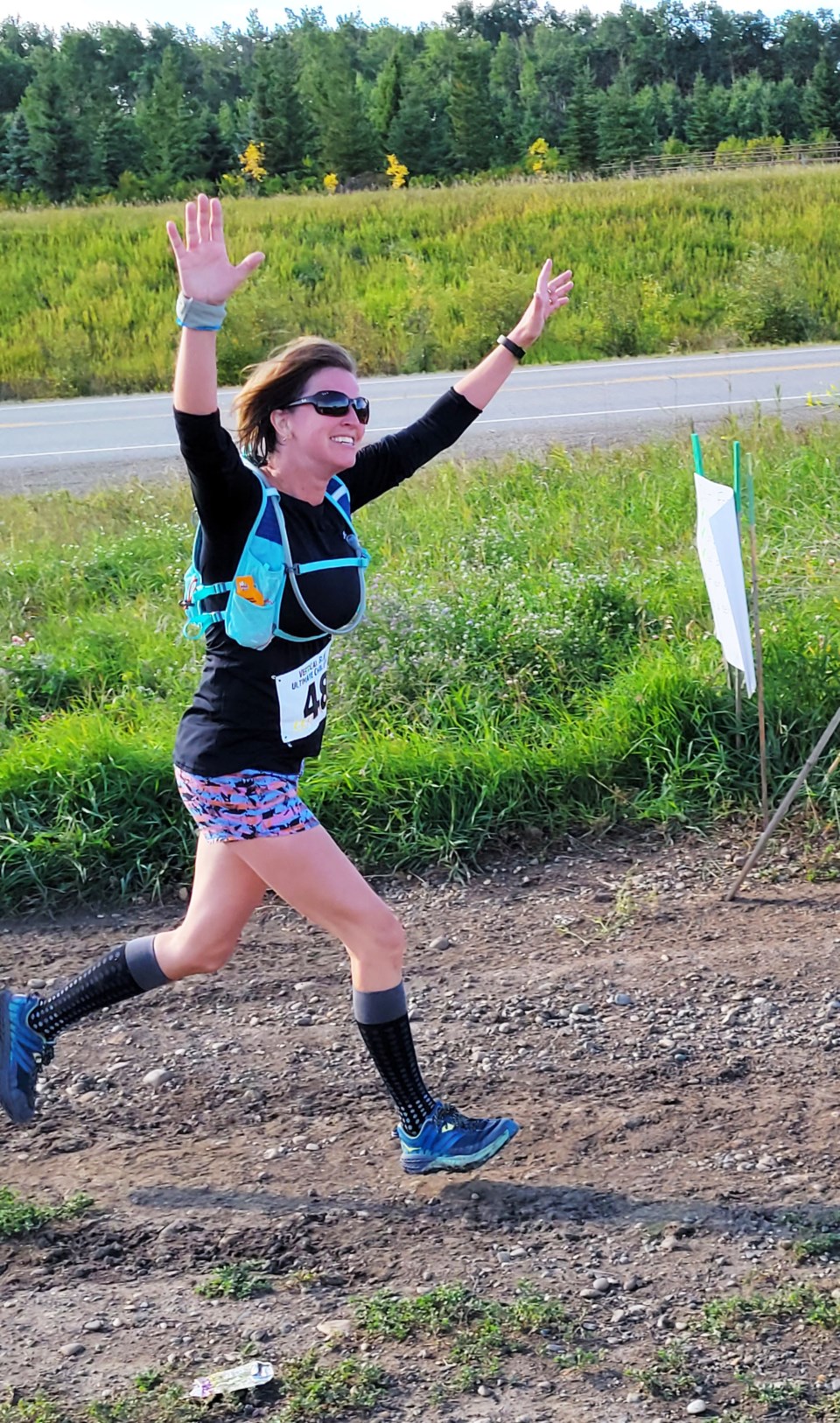 5 Km
1. Harvey Toews: 32:28 seconds
2. Simon Andrews: 35:10
3. Crystal Koop: 43:00
4. Kurtis Steck: 43:03
5. Julian Toews: 47:47
6. Ivy Cooper: 50:23
7. Nicole Inglehart: 51:02
8. Candace Erickson-Fearon: 53:57
9. Dexter Wissman: 1:00:00
10. Leticia Wissman: 1:00:00
---
Email sports reporter Dillon Giancola at sports@ahnfsj.ca