Paralympian and Wonowon's own Bo Hedges was at Bert Bowes Middle School Wednesday, October 13, to speak to students about his story and Paralympic journey, and to receive a couple surprise honours as well.
The event began with Bert Bowes Vice-Principal Theresa Hipkiss announcing that Hedges would be the first person to appear on Bert Bowes' new Wall of Fame.
"We were thinking of a cool way to honour Bo and the history of our school and tie it altogether, because he's an alumnus and he chose to come back and speak to us. We are creating a wall of fame for our school. It's been around since the early 60s, and there have been a lot of cool people who have come through here with a lot of different interests and achievements. This man here is going to be the first to have his picture and plaque put up on our wall." Hipkiss said.
Hedges thanked Hipkiss for the honour, and said he's always grateful to come back to Bert Bowes.
"I've played basketball all over the world and met so many people, and had many amazing experiences. I've cherished all of that, but I always love coming back to Fort St. John, seeing my family, and seeing the community. I always feel supported from all the schools here for helping me out and supporting me on this journey, it's good to see you all," said Hedges.
---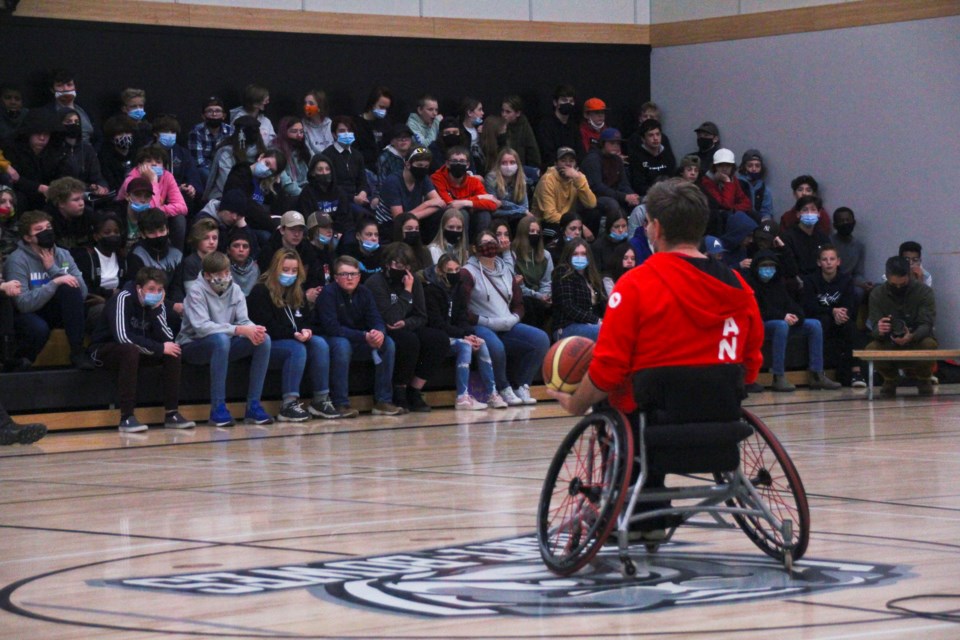 ---
Hedges was joined at the school by his mother Marilyn Hedges and partner Bea, and will be in Fort St. John the rest of the week before going to Wonowon and Dead Horse Creek Ranch for another three weeks. Hedges was recently in Tokyo with the rest of Canada's wheelchair basketball team to compete in the 2020 Paralympic Games. It was Hedge's fourth Paralympic experience. Canada didn't medal, going 2-5 in the tournament.
Mayor Lori Ackerman and MLA Dan Davies were on hand to surprise Hedges with a couple of wheelchair donations, on behalf of the City of Fort St. John and Inland Truck and Equipment respectively, to the Canadian Wheelchair Foundation, an organization that helps provide wheelchairs to those in need and who don't have the means to acquire one.
"It's fabulous Bo that you could come back and share with these kids each time. It's important for these children to understand that whatever barriers they may face in their life, they can go beyond those and really do something for themselves," Ackerman said.
---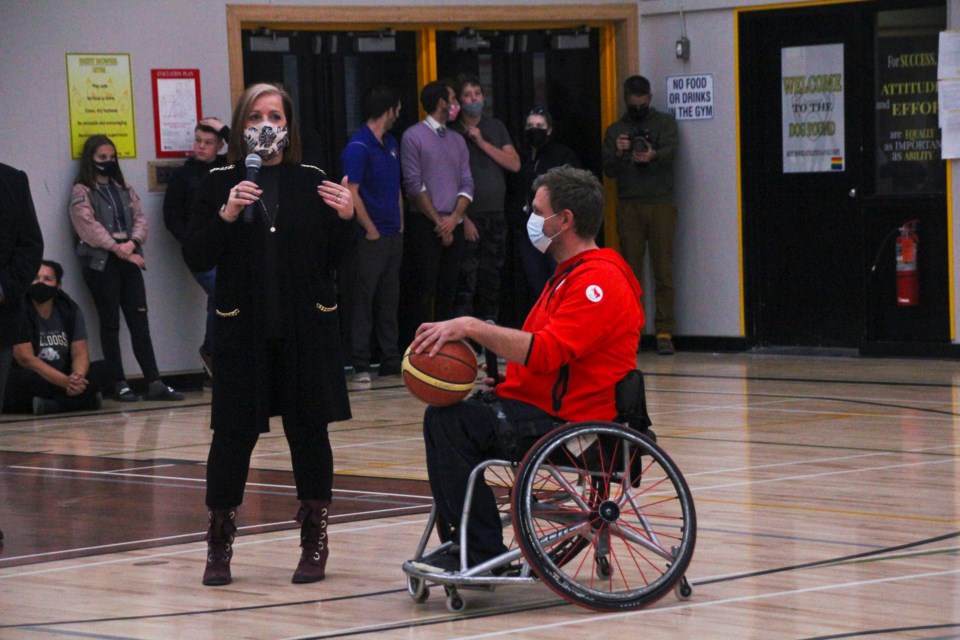 ---
Davies said that the wheelchair basketball tournament was the most incredible sport he watched at the 2019 B.C. Winter Games in Fort St. John.
"It's really fast paced, and I had a chance to get in a wheelchair and try it. It's really challenging, my hat is off to you and Team Canada's incredible accomplishments," Davies said.
The event was filmed by Christine Sutherland and Eagle Vision for their upcoming documentary on Hedges — Dream Big: From Fort St. John to Tokyo. The afternoon concluded with a wheelchair basketball game between Bert Bowes teachers, to the delight of the students watching.
The students had a blast watching their teachers make a surprise bucket, and have a shot blocked away, before voting on awards for poorest dribbler, worst dressed, and best wheeler, among others.
---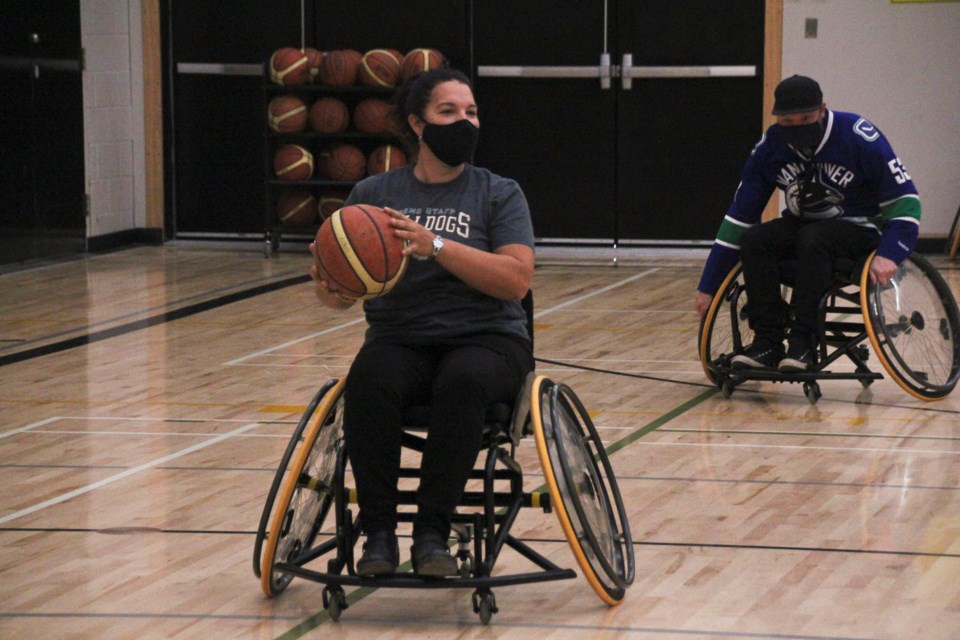 ---
Email sports reporter Dillon Giancola at sports@ahnfsj.ca