Hailey Armstrong says it was a blur as she scored the game-winning goal in overtime against Alberta to win the 2021 Western Regional Women's U18 Championship.
It is the biggest goal of her life.
"It was unbelievable. I don't even know what was going on through my mind, I had so much emotions after I scored," she says.
When Armstrong stepped on the ice for the second shift of 3-on-3 overtime with teammates Brooke Disher and Jade Iginla, she did so knowing that line had succeeded in a similar spot before. In the second game of the tournament against Saskatchewan, November 3, the trio took to the ice for the second shift. Once play started, Disher passed to Armstrong, who passed to Iginla for the breakaway game-winner.
This time, it was Disher passing to Armstrong for the game-winner, to make the score B.C.3, Alberta 2.
---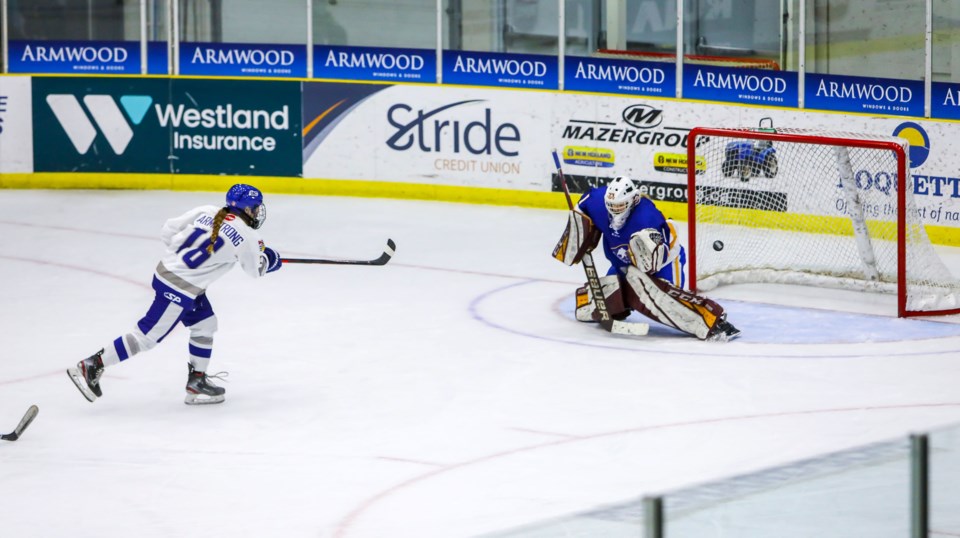 ---
"We were all pretty nervous. We looked at each other and said, 'Holy crap, I could puke right now,'" Disher says.
"We had chemistry together already. Right off the face-off we each lost our (defender) and we created that opportunity," adds Armstrong. Disher assisted Armstrong on the championship-winning goal.
Armstrong, of Dawson Creek, and Disher, who grew up in Fort St. John, were joined on the team with Fort St. John's Keagan Goulet.
"It was such a good experience, making those memories. From creating new friendships, playing and becoming friends with girls from opposing teams you didn't like playing against before, and being able to win a championship with your new friends, it's just an unreal feeling," Goulet said.
Armstrong was grateful for the chance to play at such a high level.
"It was awesome, just a different level of hockey, the highest I've ever played. And to play with the best girls in all of B.C. was awesome and a great experience. The games, the girls, the tournament, it was great all around."
Disher played on Team BC at the 2019 Canadian Women's U18 Hockey Championships, when she was one of the youngest players on the team, but didn't make the semi-final. Now, in Grade 12 and the captain of B.C., she was able to win it all.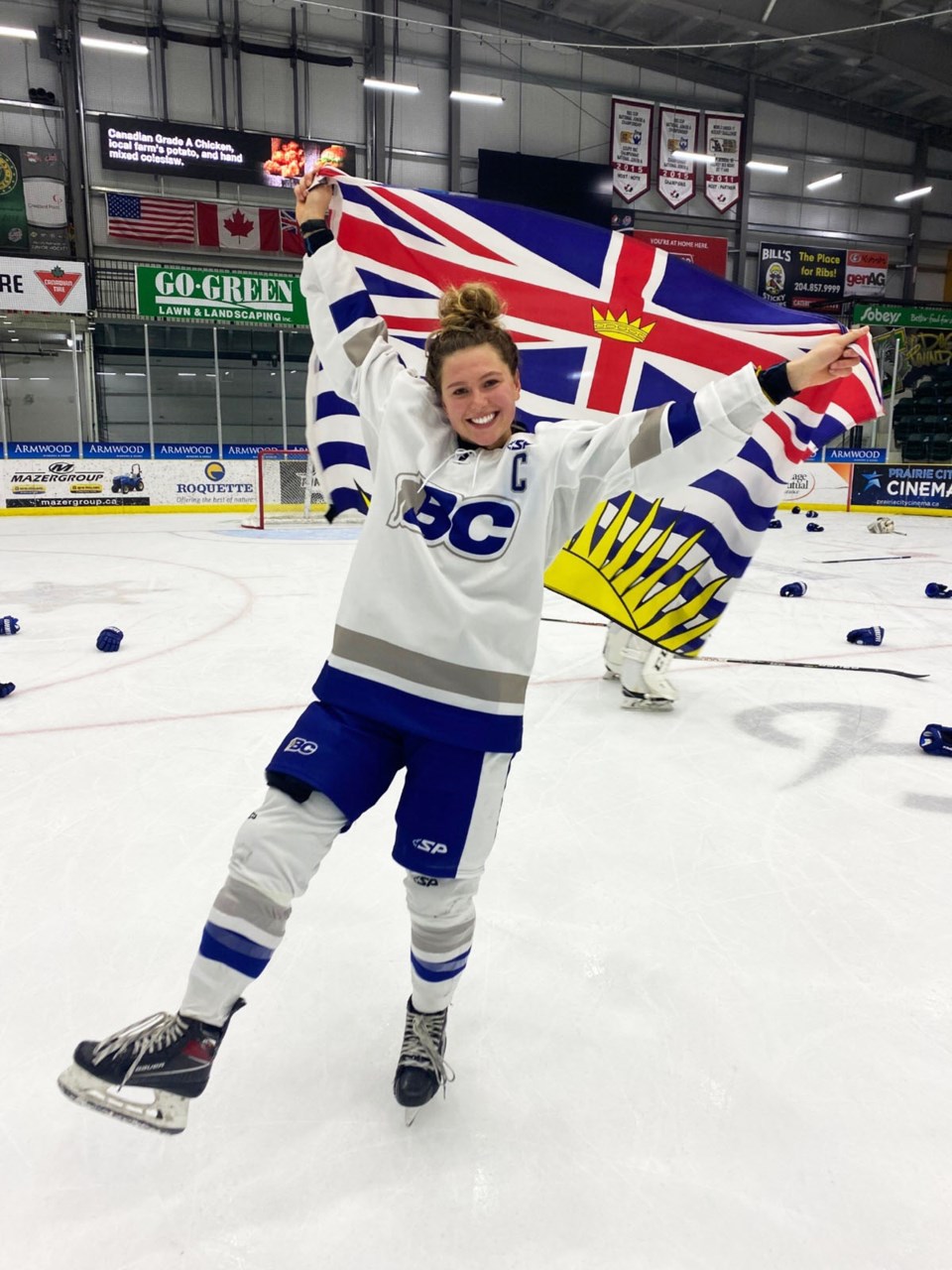 ---
"It was awesome. We had a bit of tough luck in the first game against Alberta. Everyone wanted to beat them even more in the final, and we were able to tie it up in the third and win in overtime," says Disher.
The tournament was also a great opportunity for the girls to reconnect. Disher and Goulet played together growing up in Fort St. John, while Disher and Armstrong were a part of the same team at the provincial training camp. Goulet and Armstrong play together on the Northern Capitals, and were able to carry that camaraderie over to Team B.C.
"It was super cool. Keagan and I played in atoms growing up, and it's great to see so many northern girls on the team. Hopefully we see even more in the coming years," Disher says.
While all three players were disappointed the tournament didn't take place in Dawson Creek as originally planned, it was still a very memorable experience, competing at the highest level.
"The event was really good. Everyone who put it on did an awesome job, and that we could have it during Covid was great," Goulet says. "I learned that there are a lot of other girls out there like me, and I need to work just as hard to get to the top again and try and do my best every day. You can't take anything for granted."
For Armstrong, her parents were in the stands to watch her championship-winning goal, and she had other family members from Manitoba present as well.
"To be able to share that with them and for them to see me score the goal was really special."
---
Email sports reporter Dillon Giancola at sports@ahnfsj.ca