The Fort St. John car community is mourning the loss of one of their most beloved members and friends, and remembering a man whose generosity toward others spanned across generations.
Keith Clarke died Oct. 18 at the age of 64. More than 70 friends and family members gathered at Clarke's favourite parking spot outside the Tim Hortons near the mall on Sunday, Oct. 24, to commemorate his life and pay their respects.
Whether they knew him as the friendly garbage collector who would always give a friendly wave, or send a teasing text to friends who didn't put out their garbage bins, or as a long-time member and organizer of the Fort St. John Car Culture club, they came together in a way befitting of Clarke: at a place where he could be seen almost daily having a coffee and being present for his friends.
"Keith was the best, and very welcoming. It sounds cliche because it's a car club, but he was family, and has been involved since day one," said Kaylyn Senft, a friend and fellow Car Culture member.
---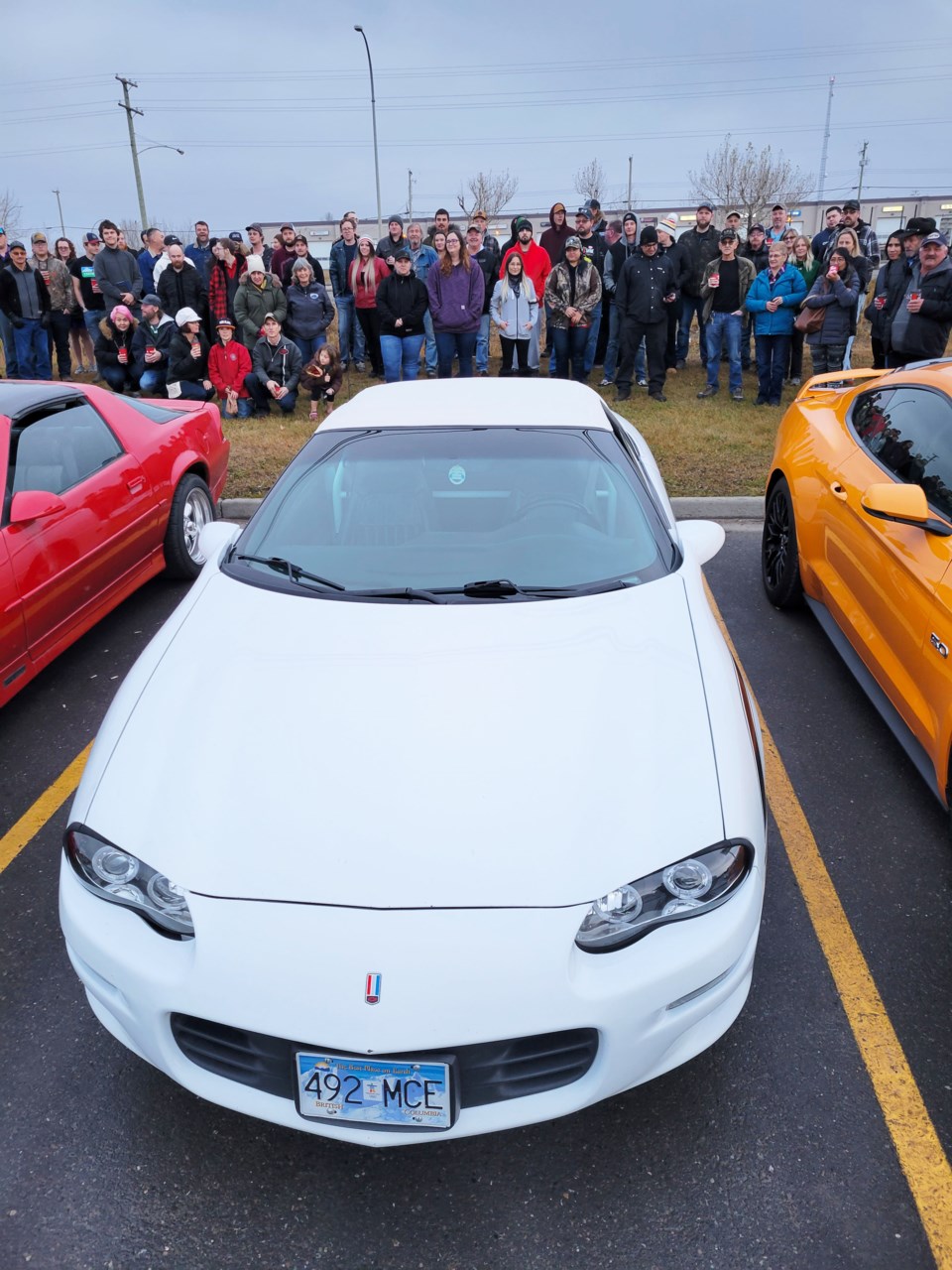 ---
Family members brought Clarke's Z28 Camaro to Sunday's meet, parked in his usual spot, and made sure his garbage truck was parked as well.
"One of the things I like about Keith is how he didn't discriminate against anyone, or their vehicles. He didn't care how they drove or did anything, and encouraged everybody," said Justin Lagasse, who had both a temporary and permanent memorial cross made for Clarke, with help from Richelle Meservy and Colton James.
"You could talk to him about anything," Lagasse said. "I've had some bad days personally when I would drive by, see that Keith was here, and would come have a coffee. We would talk about anything, and I'd walk away feeling better with a smile on my face."
---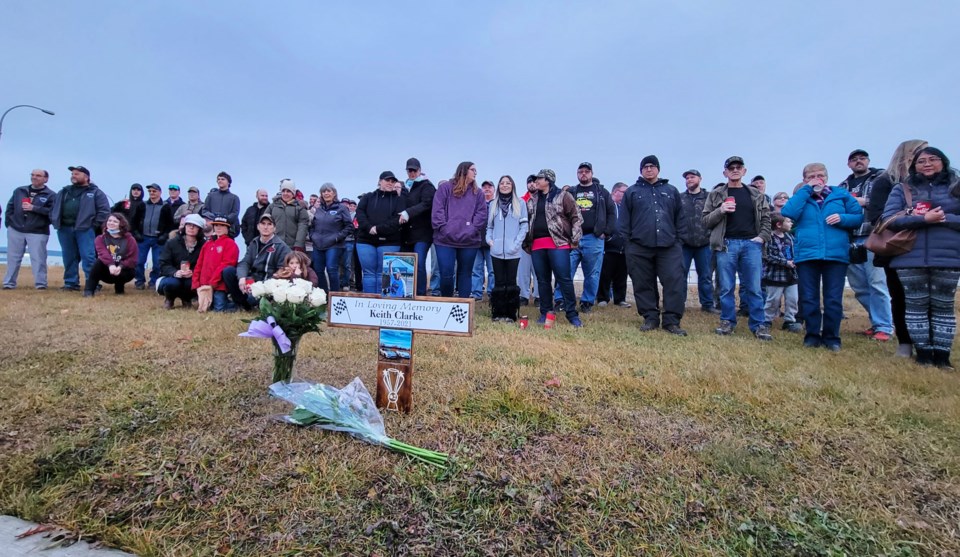 ---
Those who knew Clarke had their own unique relationship with him, separate from the shared experience of the community. For his Car Culture friends, they knew Clarke as a face of the club who would organize impromptu races and meets, but his friendship went beyond far beyond the club itself.
"It's really odd. I sat here by myself this morning and had a coffee. When I had days off that aligned with his, I'd send Keith a message at 6 a.m. and we'd meet down here for a coffee," said Kevin Fehr.
"It would be just us for a couple hours. He always had really good advice, and by 10 or 11 there would be a whole bunch of people here with us."
---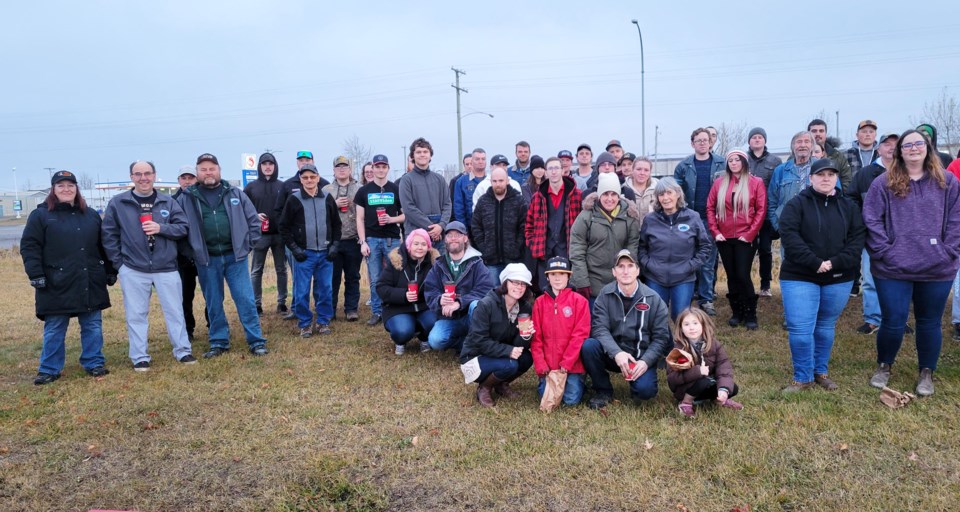 ---
To Clarke, age was just a number, Senft said, and he was able to connect with friends and strangers no matter how old they were.
"His laugh was infectious. If he thought something was funny, you would hear his laugh from across the lot," Senft said. "He helped out with a lot of events, had a lot of opinions and ideas, and really helped bridge the gap between the older and younger guys."
Ryan Mucci said Clarke was one of the first people he met in the local car community, and that Clarke would buy Christmas presents for his kids, and for other members too.
---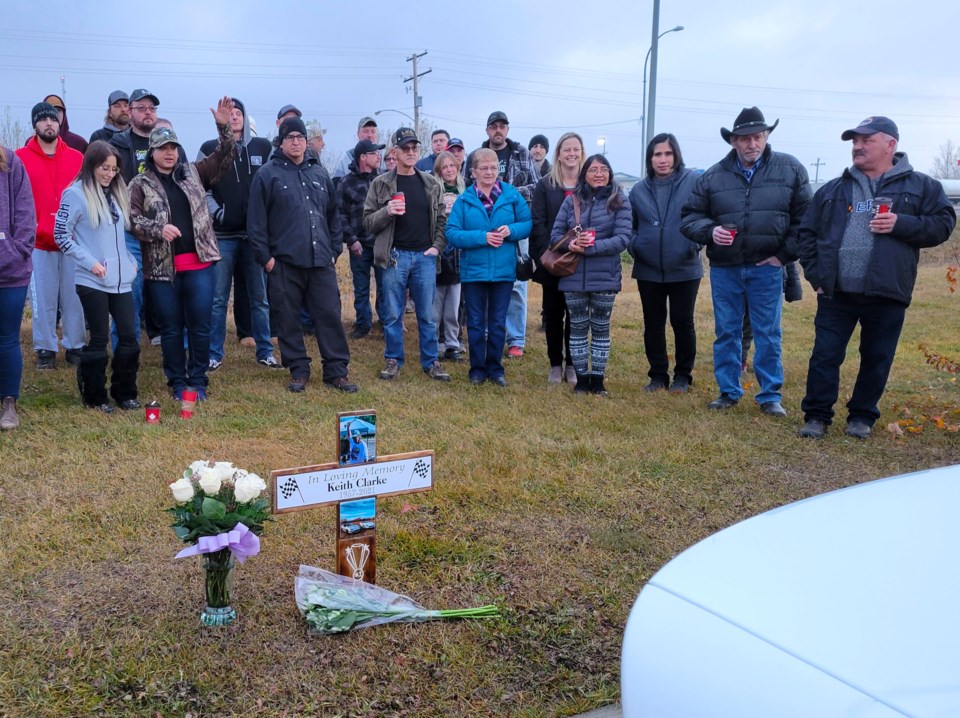 ---
The club is planning to host a Keith Clarke Memorial Cruise next spring, and make it a recurring event each year. Memorial stickers were also printed and sold by donation on Sunday to support Clarke's family.
A service will be held for Clarke on Thursday, Oct. 28 at the Woodlawn Cemetery at 11 a.m.
"He was always full of life and made everyone feel welcome," Senft said.
---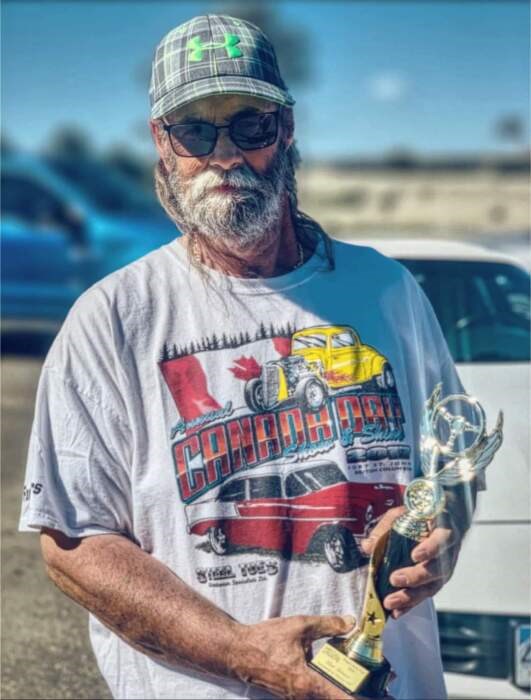 ---
Email sports reporter Dillon Giancola at sports@ahnfsj.ca