The third Huskies Player of the Week is team captain Cayden Frenette.
Frenette, in his third season with the Huskies, has taken on the role of team captain.
"Cayden is learning in that role, he's the type of guy who represents us well, a phenomenal teammate, everyone supports him in the room. He's humble, not telling people what to do, and sets a good example, sets the pace for us," coach Todd Alexander said. "He's had some good games, plays gritty, blocks shots, has finesse once in a while when we need it, so far so good."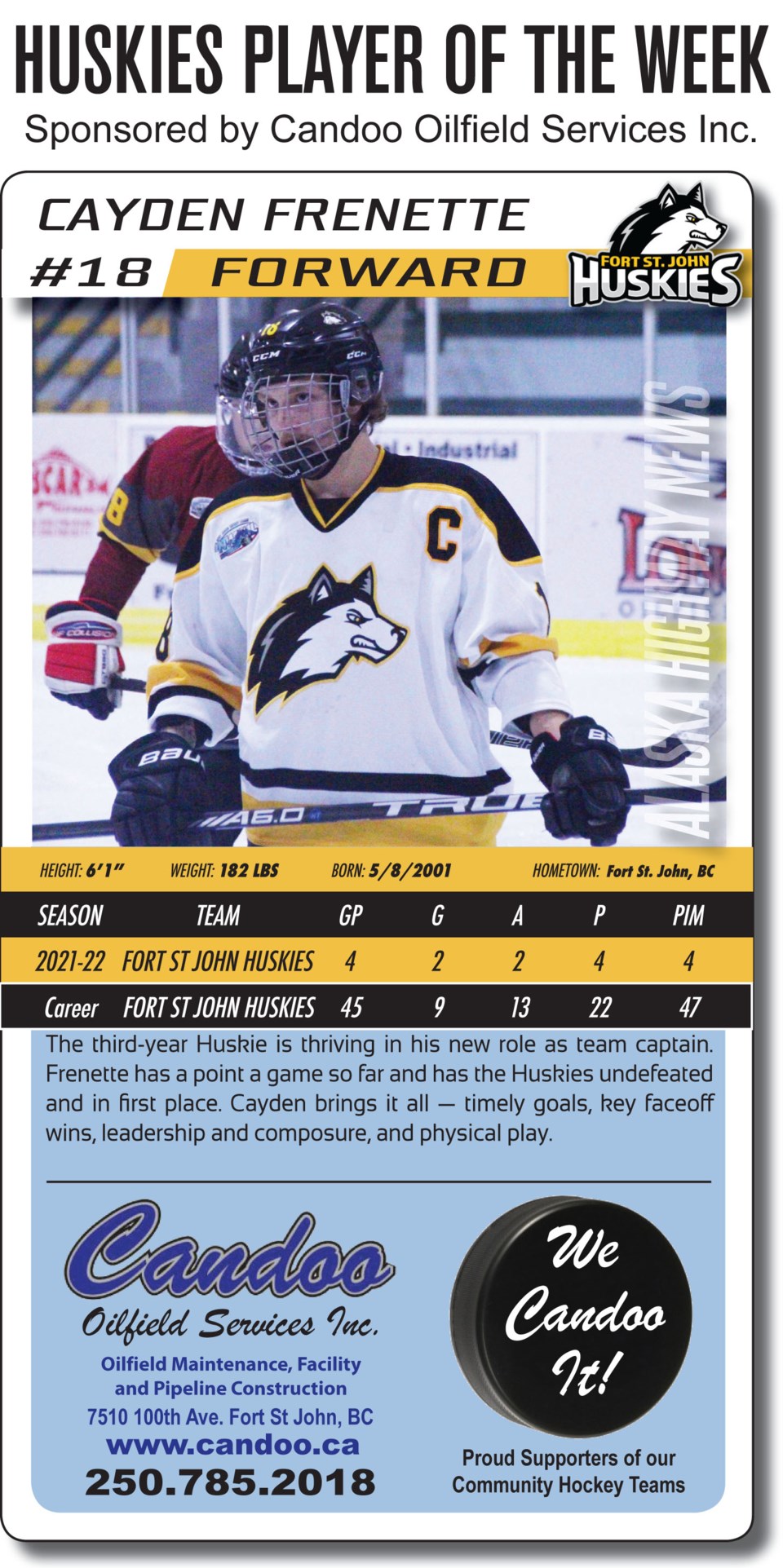 ---
Email sports reporter Dillon Giancola at sports@ahnfsj.ca