Patrick Hunter is having a bit of a moment, thanks to a number of high profile collaborations with NHL teams and sports media.
The indigenous artist from Ontario, and a regular Fort St. John visitor, was recently featured during a Chicago Blackhawks land acknowledgement ceremony ahead of their home opener on Jan. 22, and during the TSN documentary The Unwanted Visitor, about former Buffalo Sabres coach Ted Nolan.
Though Hunter isn't from the Peace region, he's been here twice in the past five years as a guest of School District 60, leading workshops for indigenous and immigrant students through the Settlement Workers in Schools program.
During that time, he's grown to love the community, and has seen its similarities with Red Lake, the remote small northern town where he grew up.
"I love Fort St. John. It reminds me of Red Lake a bit, a bit bigger. I like the people that make up the community and I've met a lot of really great folks, people who love their job and their community," Hunter said.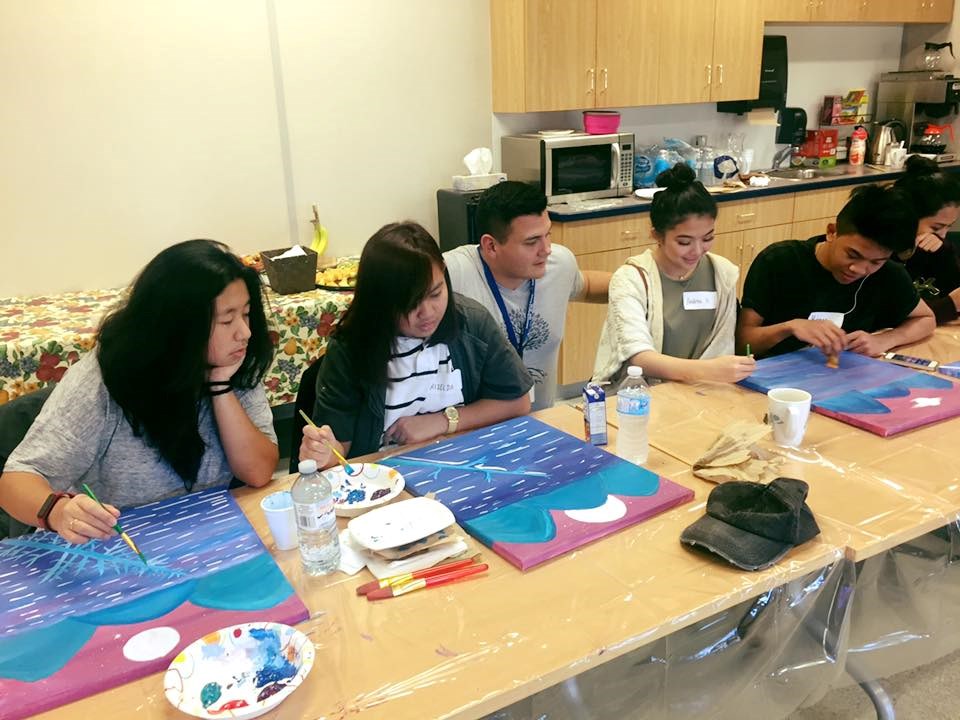 When SWIS program co-ordinator Jane Drew, who lived in Red Lake before moving to Fort St. John, first asked Hunter to come lead workshops here five years ago, he was a bit nervous. He hadn't done a lot of teaching before.
"Teaching reveals to you your process as an artist. I hadn't done a lot of teaching, and, after doing a couple classes a day, it felt like boot camp for becoming an art teacher," he said.
Hunter was most recently in Fort St. John last March, and had plans with SWIS and Northern Lights College to come back later in 2020 before the pandemic interfered.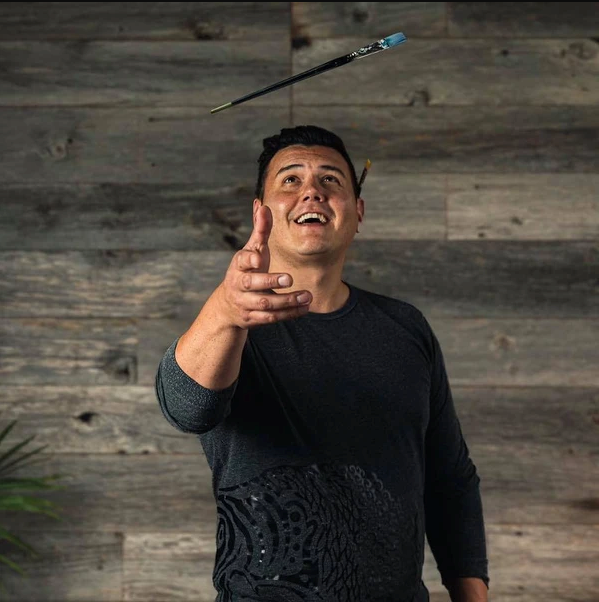 Over the past two years, Hunter's been incredibly active. He collaborated with Rogers last year for Orange Shirt Day, raising $100,000 in an effort to include the history of residential schools as part of school curriculums.
Hunter was first contacted by the Chicago Blackhawks on New Year's Eve 2020. He admits he had some trepidation, and was unsure how genuine the team was with its intentions.
"They told me their intentions are not just to change the name or change the logo, but that they want to keep the name, and work with the community and local indigenous groups to make sure they honour the name and where it came from. I can get on board with that," said Hunter.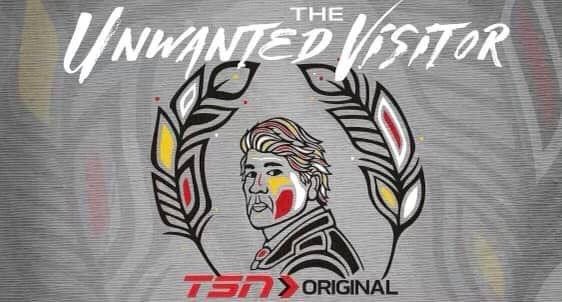 The digital feathers and flowers Hunter created were displayed on the United Centre scoreboard during a video recognizing the traditional inhabitants of the land, and Black Hawk, a band leader of the Sauk in the 1700 and 1800s to which the team's name can be traced.
"A land acknowledgement is just one step, but I hope it's a positive act toward reconciliation. I think for the stage that the Blackhawks have, this can go a long way, and there's nothing that compares to a kid or elder seeing their culture on screen for the first time," Hunter said.
"Hopefully this helps other young Indigenous artists see what can be done. A couple million people watch hockey every night and that's not something to be taken lightly."
Drew has enjoyed seeing Hunter get these opportunities, but she's not surprised.
"It's not surprising to watch him transform from being a shy, First Nations man into the professional he is today, it's humbling to watch. I feel honoured that he's allowed me to be a part of his journey," said Drew.
"Patrick's had a huge impact on our students. They are often shy or stick to themselves, but after a session with him, they are laughing and sharing stories, free of judgement. He allows them to use their voice."
Email reporter Dillon Giancola at sports@ahnfsj.ca.