It was a big win out of gate 2017 for Team Tardi and Fort St. John's Sterling Middleton, who came away winners from the B.C. Junior Men's Curling Championship in New Westminster on New Year's Day.
Team Tardi beat Team Habkirk 11-5 in eight ends to take the trophy.
"This was my first provincial final. There were some nerves before (the game) for sure," Middleton said Monday.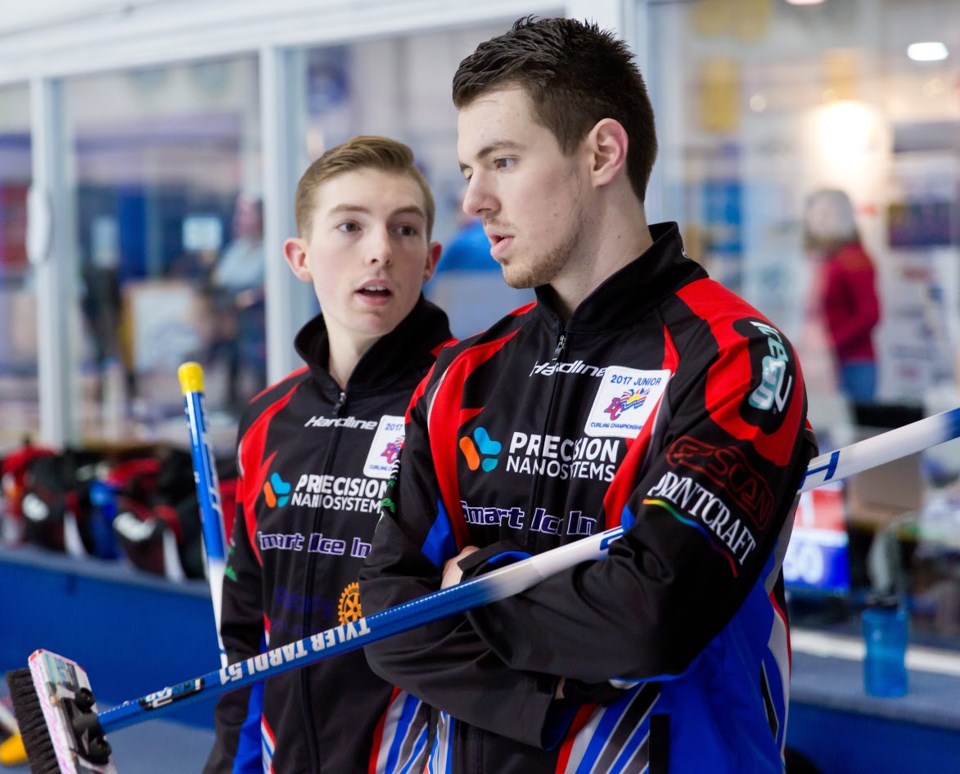 The team tore through the tournament with a 5-2 round robin record, and beat Team McCrady to secure a berth in the finals, where they met Kyle Habkirk and his rink from Victoria. Things were competitive.
"We kind of started out rough (in the final), giving up a steal in the first end, but Tyler (Tardi) made a great shot in the second and we just got momentum from there."
Team Tardi scored four in the second end and kept a lead over Habkirk and his team until the end of the eighth, with a final score of 11-5. The team will represent B.C. at the Canadian Junior Curling Championships Jan. 21-29 in Esquimalt.
"It was our goal for the start of the year to make the provincial finals and get to the Canadian Juniors. We brought our 'A' game all week and we got to check that one off our list," Middleton said.
Team Tardi is rounded out by Tyler Tardi (skip), Middleton (third), Jordan Tardi (second), and Nicholas Meister (lead). They were last year's BC Junior Men's Champions and won bronze nationally.
The team's hard work in 2016 paid off, after leading around the province and winning gold in the year's Youth Olympic Games in Lillehammer, Norway. Consistency seems to be the secret behind Team Tardi's success and their strategy going into the future.
"We want to keep building on the momentum that we've had from (the provincial) juniors right now, and look ahead to (national) juniors and men's championships and keep playing as well as we are right now. We should have a pretty good chance."
Middleton and Team Tardi will also play in the BC Men's Curling Championships in February in Abbotsford.
sports@ahnfsj.ca