The return of the 2020-21 school year means school sports have returned as well.
North Peace Secondary is running three sports programs right now — all four volleyball teams, boys soccer, and cross country — and official competition has been ruled out across the board, with no end in sight as to when things could return to normal.
"We're approaching this as a skill development year. We have no prospect of games, so we're just building up enough skill and trying to maintain fitness so that next year when things calm down we are ready to play again," said Ian Zackodnik, coach of the junior girls volleyball team.
A skill development year is a slightly more dynamic way to say student athletes will only be able to practice this season.
"We've been working on a lot of drills with our legs, working on jumping better and higher. I'd like to see my diving skills improve this year and get to the ball faster," said Grade 10 junior girls volleyball player Kallie Mickey.
Her teammate Kylie Kalas was able to focus on the silver linings of the situation.
"I was a little disappointed that we aren't able to play games as a team this year, but it's good that we're able to still practice and not lose our abilities," Kalas said. 
It's not just that students aren't able to play official games this year and can only practice — for team sports, students aren't even able to scrimmage.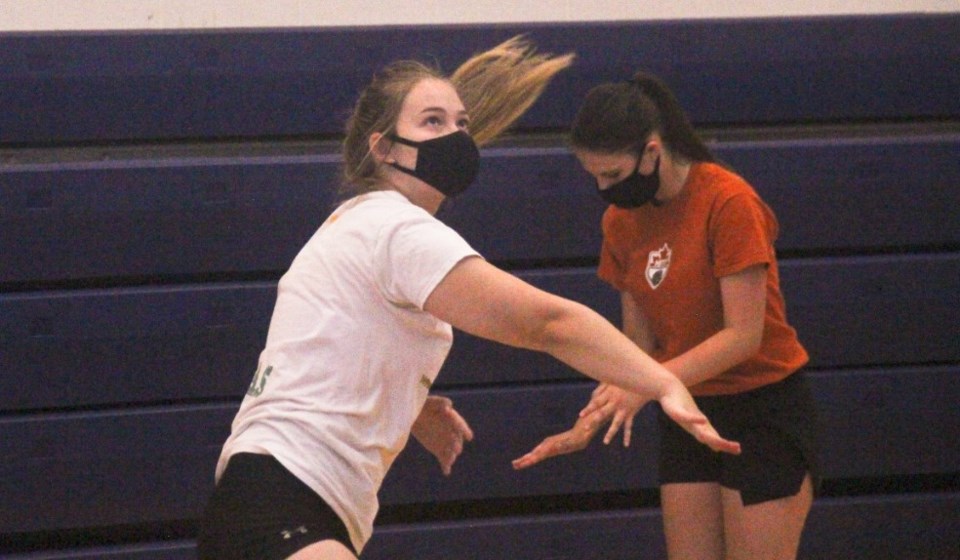 Players on the volleyball team are divided into small cohorts, and are only able to interact and be in the same area of the gym as other players in their cohort. The junior girls volleyball team is wearing different colour shirts so they know who they can participate in drills with. Athletes can only take part in drills with one other student, and can only share equipment — the ball, for volleyball — with other students in their cohort.
This makes it very hard for coaches to run a productive practice, let alone actually work on their skill development. 
"The players are in a different cohort than I am, so I can't interact with them very much. I'm not allowed to run drills with them or practice. I can direct and I can yell a lot, but it's really hard not being able to influence things as I normally would," Zackodnik said.
He said he's had to learn a lot of individual drills that players can work on to help develop their skills.
No discussion about life during the pandemic can avoid the subject of masks. For the volleyball and soccer teams, players are required to wear masks at all times when participating in team activities. 
"It's pretty tiring wearing the mask, it is hard to play with them and you get a little out of breath," Mickey said. "It's hard to bond with your teammates without being able to see all those smiles, but it's what we have to deal with."
Things aren't quite as restrictive when it comes to the cross country team. The students practice at Fish Creek forest and Beatton park each once a week and don't have to wear masks — but they do have to stay socially distanced when they stretch or run in the trails. 
"Cross country is a good sport for this because there are no barriers. You are outside, you can always be six feet apart, and don't have to wear a mask," said cross country coach and NPSS Athletics Director Samantha Stackhouse. "We're just focused as getting as fit as we can."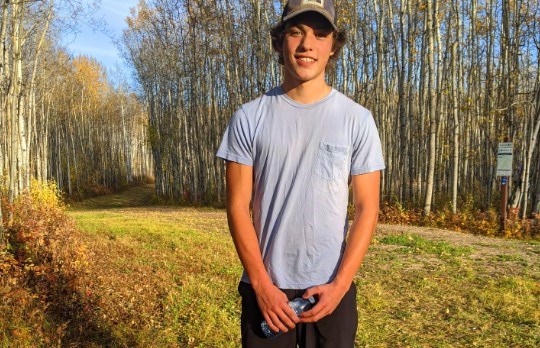 Grade 11 student Kane Schreiner is back on the cross country team for his second year. He ran over the summer to stay in shape, but he wasn't even sure there would actually be a cross country team this year.
"I'm just happy to finally be back out here, and to have a chance to practice. My track and field season was cancelled in the spring, so to have something to do is great," Schreiner said.
He doesn't mind that there are no races this year because it allows him to focus only on the running without having to think about the normal stress that come with races for a year.
One thing that hasn't changed is the interest in school sports and student's enthusiasm to be a part of a team. The junior girls volleyball team has 20 girls registered, a lot more than would normally be able to play since there were no player cuts. 
"Since we can't play games this year I thought there would maybe be five girls who were interested this year but we had a lot more show up than I expected," Zackodnik said. 
Stackhouse said one good thing that's come out of the situation is that the cost barrier has been removed from most of the sports. 
"For a lot of kids up here, cost can be a huge barrier, but this year, you can have a lot of people participate who wouldn't play normally because maybe they can't pay the normal cost of a season," Stackhouse said.
"The junior girls volleyball team wouldn't normally have that many girls interested, and that's a positive thing that's come out of this. There's always a positive side."
Stackhouse had six students out at the cross country practice on Oct. 1, almost double the amount that participated in past years. 
"We're able to introduce new students to the sport who would mainly be doing other sports. They didn't get a spring sports season so a lot of the students just want to be doing something," Stackhouse said.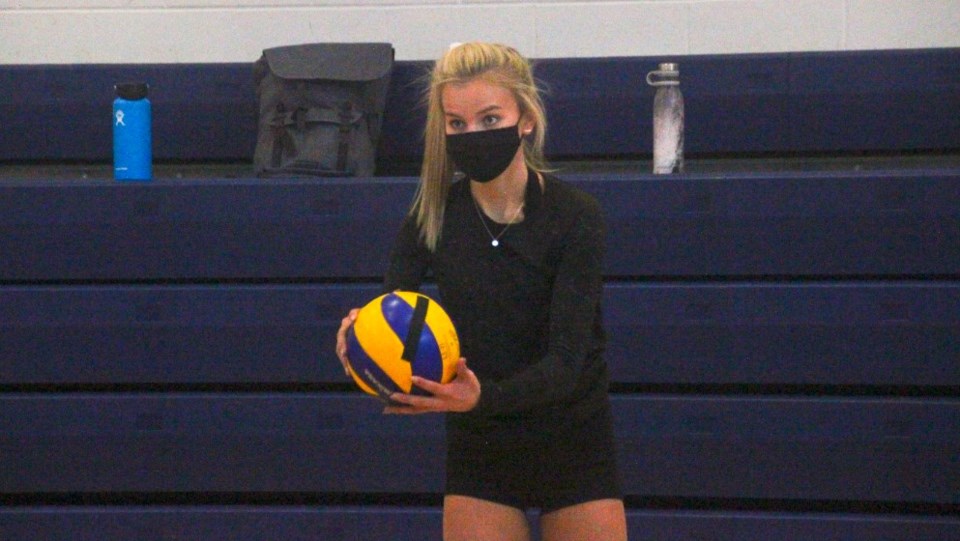 Email sports reporter Dillon Giancola at sports@ahnfsj.ca.