The organizers behind the annual Oilmen's Trapshoot knew they wouldn't be able to hold their event as normal this year, and would have to hold a smaller event, down to about 45 shooters from the usual 75. With a slightly different format and feel, the event took place July 11, and was just as good, if not better, than it would in a normal year.
They had 45 shooters, and less than 50 people at the North Peace Rod and Gun Club overall. Participants shot just 100 rounds, instead of 125, and teams spent less time indoors and more time outdoors hanging out with their teams in between shooting sessions, to ensure social distancing. In the process, it led to a more calm, relaxed shoot, with guys enjoying the socializing just as much.
"There's been a real good social atmosphere, with everone being good about the social distancing," said Shane Stirling, chair of the trapshoot committee.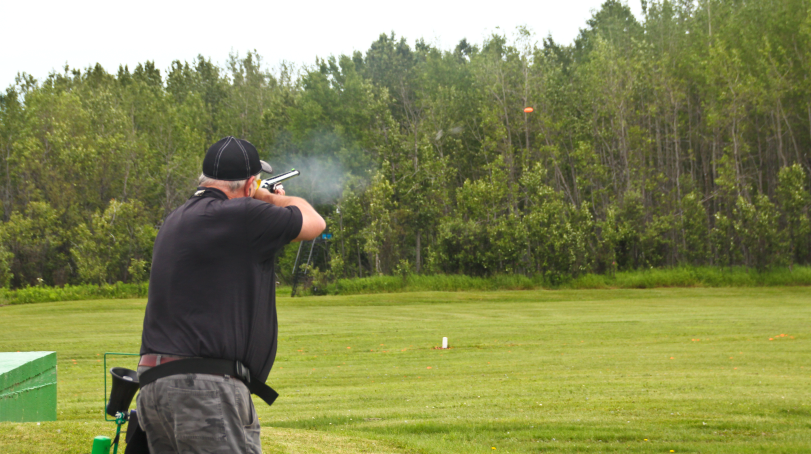 Others shared the sentiment.
"We were forced to do a smaller shoot this year, but we are seeing how nice it runs when it's scaled back. The guys are enjoying the down time — you go shoot, have something to eat, and relax until you shoot again," said committee member Nicholas Wick. 
Ironically, the "COVID-19 version" of the event came at a very beneficial time, as Wick will take over the chairperson duties from Stirling next year, starting with the 2021 Oilmen's Trapshoot. After 10 years, Stirling is stepping down as chair to run for president of the Petroleum Association in the November election.
"10 years is a long time to run an event, but I'll still be involved," said Stirling. "(Wik) has some good ideas and a bunch of young shooters interested in taking the event to the next level."
There is nothing set in stone for the 2021 shoot, but Wik is excited to continue to be a part of the trapshoot in the years to come.
"It's all about the people. Some of the best people I've met are a part of this event and shoot in it, and I just love getting to shoot clays," Wik said.
Dave Wallace won the high overall for the event, hitting 97 of 100 targets. Rapid Wireline won the team event, hitting 461 of 500 clays.
Here are the winners from the 2020 Oilmen's Trapshoot at the North Peace Rod and Gun Club on July 11, 2020.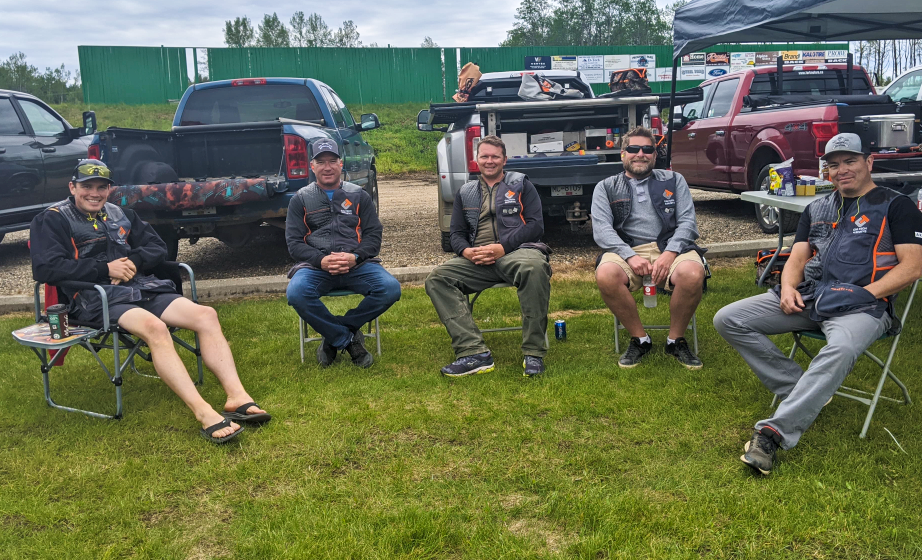 Results
High Overall
1. Dave Wallace - 97
2. Garth Willson - 94
High Senior
1. Terry Willson - 93
Team High
1. Rapid Wireline - 461
2. Twilight Pressure Controls - 454
Low Overall
1. Heinz Schulz - 59
Singles
AAA Division
1. Chris Willson - 94
2. Matthew Stockley - 93
3. Tyler Mikkelson - 92
AA Division
1. Luc Chretien - 90
2. Tip Johnson - 90
3. Andrew Moody - 88
A Division
1. Steven Petrucci - 84
2. Mike Nielsen - 84
3. Sacha Plotnikow - 84
B Division
1. Norton Hunt - 79
2. Troy Hebert - 77
3. Dave Buziak - 77
C Division
1. Melvin Laiberte - 72
2. Jesper Amstrup - 72
3. Dustin Stirling - 72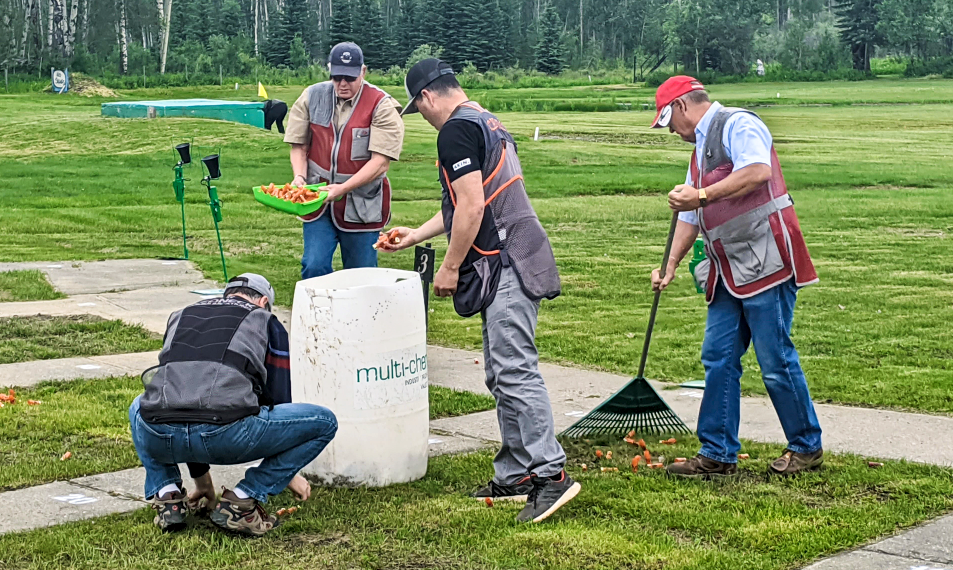 Email sports reporter Dillon Giancola at sports@ahnfsj.ca.