It was a come-from-behind 6-4 win for the NEBC Midget Trackers Friday night (Dec. 17) but an even bigger win for the Fort St. John Salvation Army with close to 500 pounds of food donated during the team's annual Christmas fundraiser.
Salvation Army Executive Director Jared Braun was amazed with the response and said it will be well received.
"It's so encouraging to show up and see these bins overflowing and know the community is standing behind what we're doing to serve the most vulnerable in our community," said Braun.
In fact, volunteers had to scramble to find more containers to put the donations in to when the bins provided overflowed.
"It has been a challenging year. People have seen their jobs lost and health challenges… the demands on our food bank continue to increase," said Braun.
Close to 900 families used the services provided by the Salvation Army in October, according to Braun.
---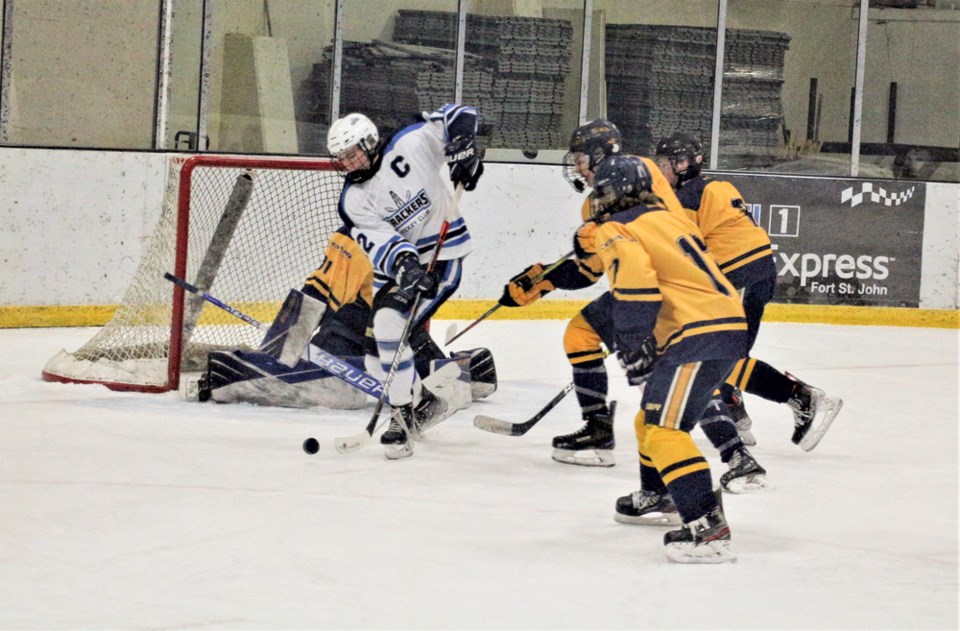 ---
New incoming Trackers' team manager Troy Viens said the idea, now five years and counting, came from former manager Sheldon Steele.
"It's fantastic to see. I didn't know what to expect," said Viens.
In a normal year, the game would likely be played at noon and schools would bus students in, however, with Covid-19 protocols, the task was far more difficult and the game time was changed to 4 p.m.
Close to 200 spectators, however, still took advantage of a thriller which saw the Trackers down 4-2 in the third period score four unanswered goals in a span of twelve minutes to beat the Grande Prairie Storm 6-4.
Note: The Trackers will close out 2021 with a game in Peace River Saturday afternoon (today) at 5 p.m. Their next home game will be Saturday, January 22 (12:30 p.m.) against the very same Peace River Royals.
Kettle campaign continues
The Salvation Army's kettle campaign continues today with Walmart Canada's nationwide Fill the Kettle Day. Walmart Canada will match donations made to Salvation Army Christmas kettles at its stores across the country.
The support will help push the Fort St. John Salvation Army closer toward its $100,000 goal as it enters the final week of the campaign, which ends Dec. 24.
Hamper preparations start on Monday with deliveries being made on Tuesday. A Christmas dinner is planned at the Northern Centre of Hope on Thursday, which has been sponsored by NorthRiver Midstream. All funds and food raised help support those in need this Christmas and into the new year.
"We're optimistic in the support of our community," said Braun, noting all the different initiatives that have supported the agency this year. "I'm hopeful for a strong finish."
---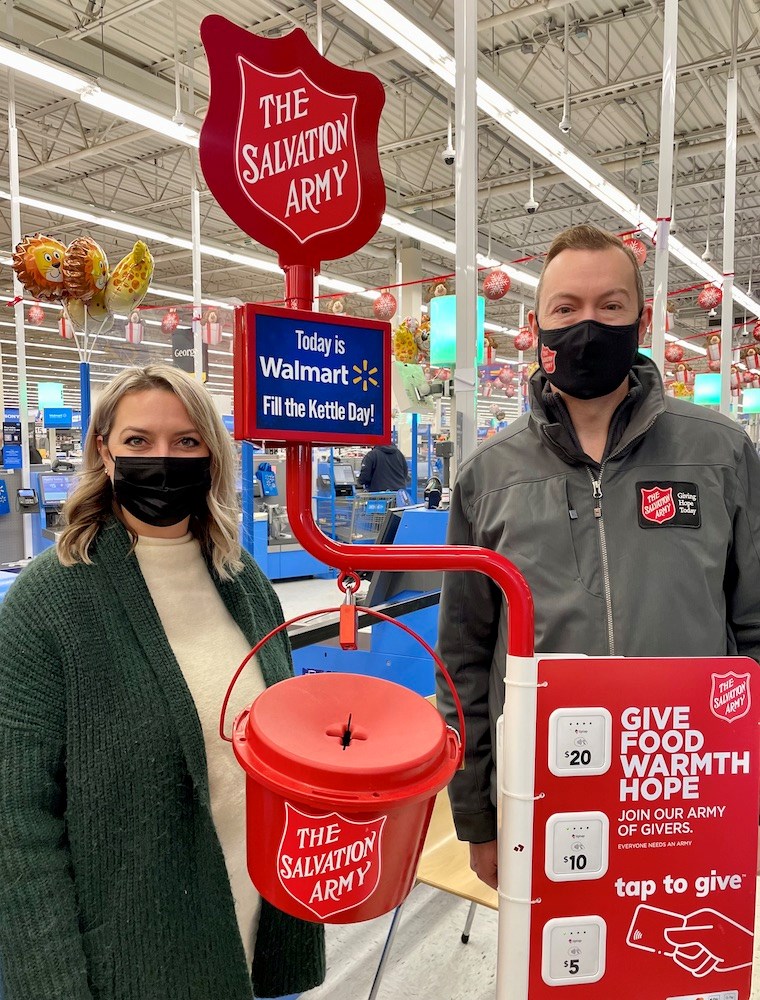 ---