Residents in the Old Fort neighbourhood outside Fort St. John have been placed on evacuation alert.
The Peace River Regional District issued the alert at 10 a.m. on Oct. 1, as a landslide continues to move toward the Peace River.
The district says it will arrange safe transportation for residents wanting to evacuate their homes and the area. They will be given help with food and lodging.
Residents who choose to stay in their homes need to be self-sufficient, the regional district adds, and won't be provided with additional support such as supplies and medication at this time.
Those wishing to evacuate must contact the PRRD immediately at 250-784-3200 to make arrangements.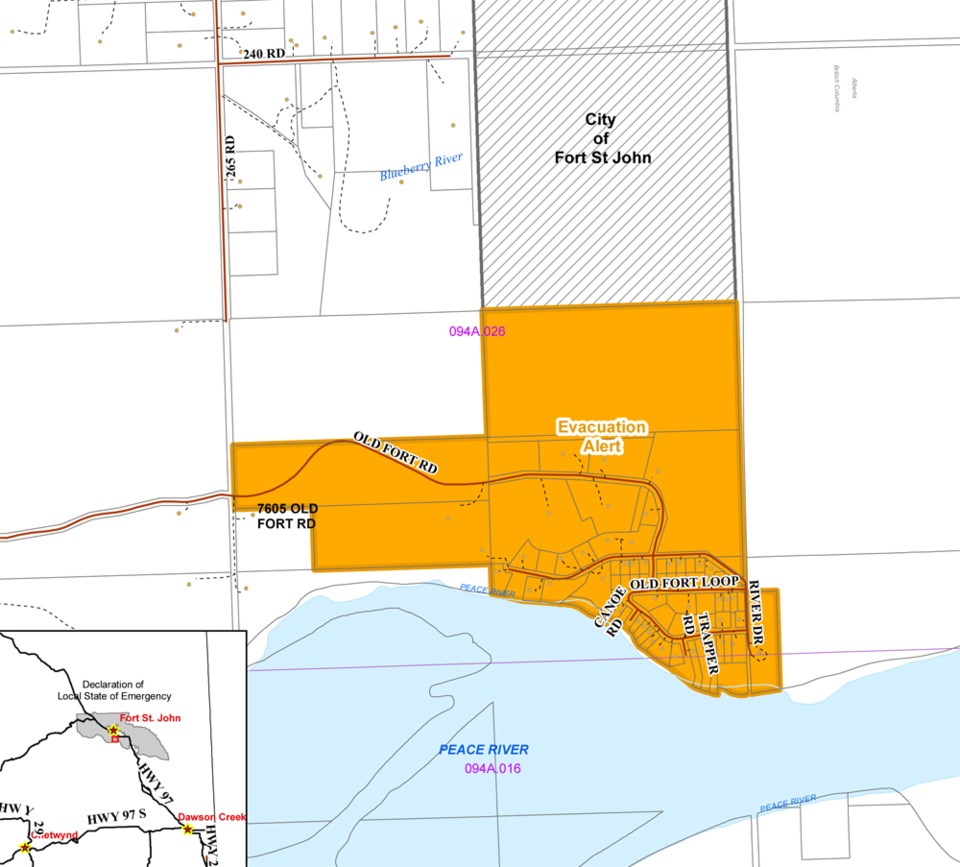 Be prepared for an evacuation by:
Locating all family members. Preparing to move any disabled persons and/or children.

Gathering essential items such as medications, eyeglasses, valuable papers (i.e. insurance), immediate care needs for dependants. Have these items readily available for quick departure.

Gathering necessary clothing and toiletries.

Preparing pets to move by gathering all necessary supplies (food, kennels, crates, leashes).

Arranging accommodation for your family if possible.

Preparing to register with Emergency Support Services upon self-evacuation.

Monitoring news sources for information on evacuation orders and locations of Reception Centres.
An evacuation order was issued Sunday for the Peace River lookout and lands directly south and southeast, including two properties on the 240 Road.

The evacuation order includes a gravel operation sitting precariously near the edge of the slide, and the public is urged to avoid the lookout for safety reasons. 
Subscribe to emergency alerts from the regional district by visiting prrd.bc.ca/services/emergency-services.
Slide continues to move
The hill side on the north bank of the Peace River slipped sometime overnight on Sunday, Sept. 30, and continues to move, according to the ministry of transportation and infrastructure.
Ministry officials are working to provide an update on the landslide, which has damaged and overrun a section of the Old Fort Road, the only road in and out of the community.
Preliminary field and air assessments were completed Sunday. The ministry has said the slide could take days to stabilize and stop before any repairs can begin.
Roughly 50 homes in the Old Fort are impacted by the evacuation alert. It's not known how many residents are affected.
Safe transportation is being co-ordinated to transport residents, regional district officials say, however, there are no specifics on what that looks like at this time (ie. helicopter, boat, etc.)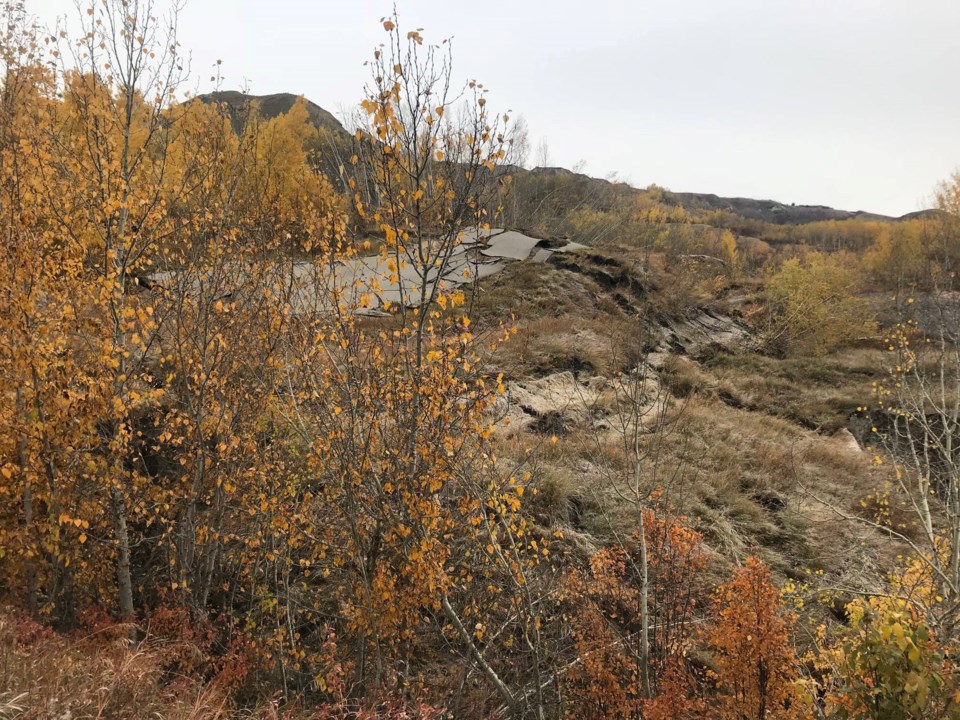 Drone footage
Check out this aerial video of the landslide taken Sept. 30 by Darcy Shawchek: