The Peace River Regional District has cancelled a landslide evacuation alert for 7711 Old Fort Road.
The regional district previously cancelled an evacuation alert for most of the Old Fort subdivision in July after road access was fully restored to the community. But the one home remained on alert due to the potential risk and proximity to the slide. 
On Aug. 12, the PRRD said the alert was being lifted for 7711 Old Fort Road "to reflect the new road alignment within the evacuation order."
An evacuation order remains in place for the Peace River lookout, a nearby gravel quarry on the 240 Road, as well as areas already destroyed by the landslide.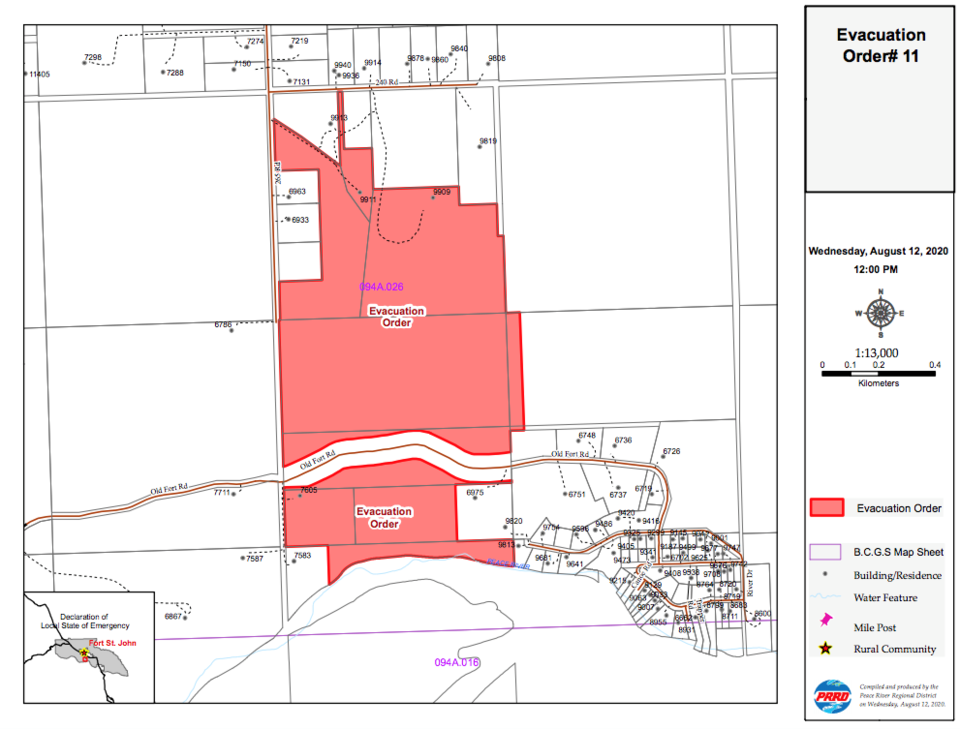 Old Fort was put on evacuation alert June 20, days after a 2018 landslide reactivated and destroyed the only road in and out of the community. Road access was fully restored July 16.
See more from this year's landslide in the gallery below.
Email Managing Editor Matt Preprost at editor@ahnfsj.ca.