A landslide in the Old Fort neighbourhood could take days to stabilize.
The hill side on the north bank of the Peace River outside Fort St. John slipped sometime overnight on Sunday and continues to move.
That's prompted an evacuation of the Peace River lookout and lands directly south and southeast, including two properties on the 240 Road. 
"A preliminary field and air assessment has been completed, and landslide specialists are on route," the ministry of transportation and infrastructure says.
"The slide continues to move and it could take several days before it stops. 24-hour traffic control and slide monitoring is in place."
The evacuation order includes a gravel operation near the top above the slide, and the public is urged to avoid the lookout for safety reasons.
There is no immediate risk to the Old Fort community, the ministry says. Residents have been asked to shelter in place and stay home.
The slide has damaged the Old Fort Road, which is closed until it's safe for crews to start repairs, the ministry says. The ministry says it is working with the regional district to accomodate access for impacted residents.
There have been no reports of injuries.
Rodney Hafner with Yellowhead Road and Bridge told StarMetro bringing heavy machinery to start repairs at this point could make the situation worse.
"It is still moving, and sounds like it's going to be moving for another few days, so getting access back is going to take some time," Hafner told the news agency.
"There's nothing we can do right away. If we get equipment in there now, it'd just make things worse and dangerous."
Old Fort Road remains closed just before the entrance to Site C.
Ministry officials couldn't immediately say whether the gravel pit operations or Site C construction activities are being considered as part of the assessment.
BC Hydro says it is monitoring the situation with on-site officials.
"At this time, there is no evidence that the slide is related to #SiteC or any of the work taking place on the project," the company wrote on Twitter.
At this time, there is no evidence that the slide is related to #SiteC or any of the work taking place on the project (3/3)

— sitecproject (@sitecproject) September 30, 2018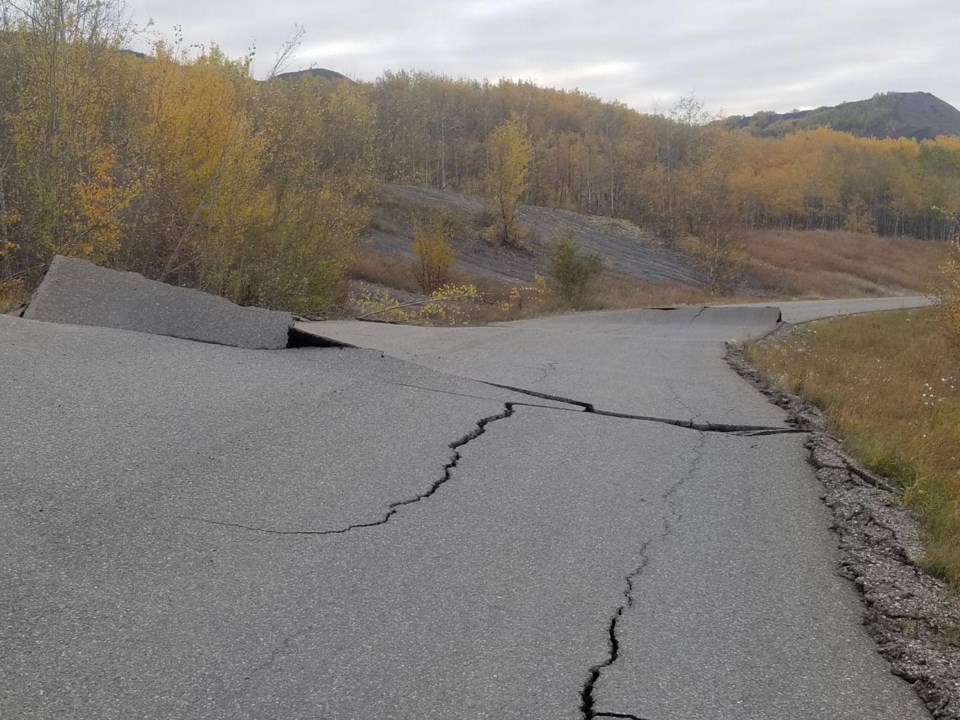 Check out more photos from Darcy Shawchek: