Crews are starting to bring water supply lines down to Old Fort.
R&R Rentals is carrying out the work at the top of a quad trail leading down to the neighbourhood. They will be setting up temporary barricades at the bottom and the midpoint of the hill, according to the Peace River Regional District.
Residents are asked to stop using the hill to get in and out until the water lines are installed for safety reasons. R&R has instructed crews to stop work when residents are going up or down the hill.
The regional district hopes to have the lines installed and water supplied sometime on Sunday. 
Gravel pit being cleared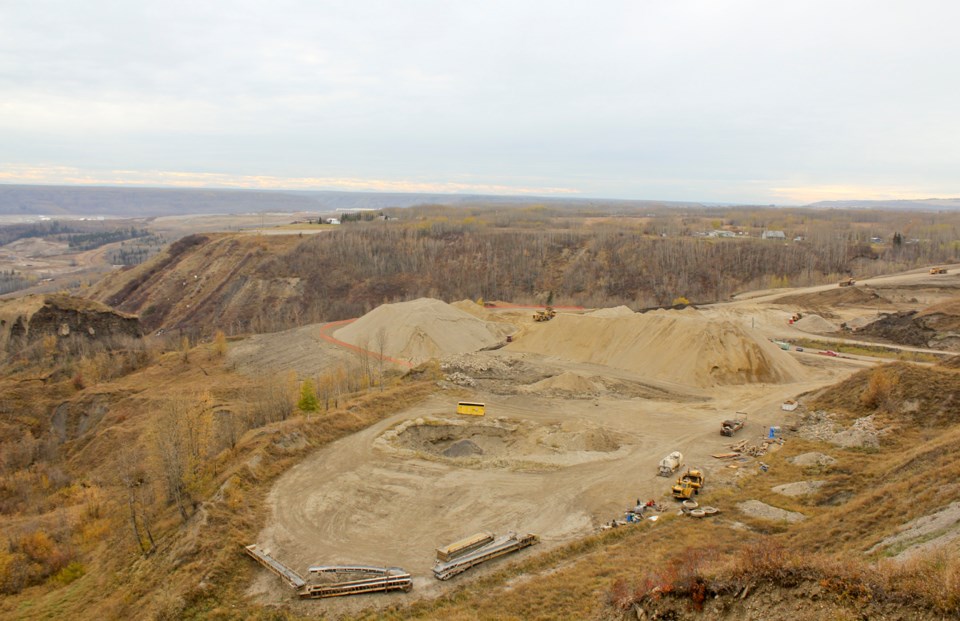 Meanwhile, the BC Ministry of Energy, Mines & Petroleum Resources has authorized the removal of material from a gravel operation on the 240 Road in an effort to relieve the weight on top of the slide.
This activity is under the direction of a professional geotechnical engineer who is monitoring it for any further movement, the regional district says.
The PRRD Emergency Operations Centre has provided the site operator with an entry permit to conduct this work within the evacuation order area based on the conditions set by the Ministry and their geotechnical engineer.
More evacuations
The Peace River Regional District has issued an evacuation order for the following properties:
9911 265 Road
7711 Old Fort Road
7587 Old Fort Road
7583 Old Fort Road
6975 Old Fort Road
9820 River Road
9813 River Road