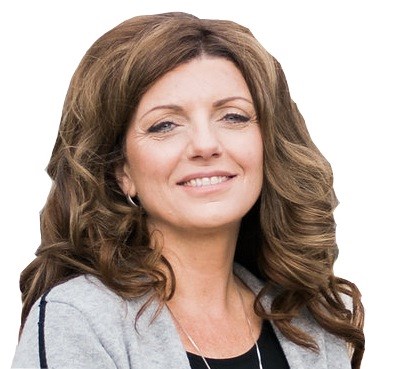 When my niece was three, she sat in the backseat of the car, fastened in her baby car seat, as my mother drove beneath an underpass. My niece announced that angels were sitting on the bridge they travelled under. When they arrived home, my niece told my mother that the angels were now sitting on her roof. My mother asked me if I'd talked to my niece about angels, but I hadn't; however, I had read in various books that young children often reported seeing angels. The books said that if a child spoke of or to an imaginary friend, he or she might in fact be speaking of or to an actual angel.
Children come to the world whole and intact. They arrive with an innate sense of spirituality that must be nurtured by caregivers. Nurturing spirituality in a child is no less vital to a child's development and well-being as the other aspects of the child's development. So says Dr. Lisa Miller, the founder of the Spirituality Mind Body Institute, the first Ivy-League graduate program in spirituality and psychology, and author of the bestselling book The Spiritual Child: The New Science on Parenting for Health and Lifelong Thriving. Dr. Miller is also director of the Clinical Psychology Program at Columbia University. ​​​​She knows childhood spirituality to be a powerful truth that is irrefutable yet strangely absent from a mainstream culture that values the material over the spiritual. For Dr. Miller, the fact that children are spiritual is not merely anecdote or opinion, but an established scientific fact.
Spirituality encompasses relationship and dialogue with a higher presence that may or may not include religion. Spirituality, being one with the seen and unseen world, comes naturally to a child. A child is open, curious, and loving. A child instinctually responds from the heart. They interact innocently with nature and other people. Science says that the spiritual faculty is inborn and is fundamental to human physiology and psychology.
Spirituality is a source of health and resilience in the first two decades of life. At Columbia Medical School, Dr. Miller conducted MRIs on subjects who had five to 10 years of spiritual practice. There was a thicker cortex in the brain of these spiritual believers where a thin cortex appeared in the brains of depressed subjects with no belief in a benevolent, guiding being.
There are remarkable commonalities in how children with a strong sense of spirituality experience both the wonderful and difficult parts of life. Dr. Miller says in the entire realm of human experience, there is no single factor that will protect an adolescent like a personal sense of spirituality.Dr. Miller's research shows that children with a strong sense of positive spirituality are: 40% less likely to use and abuse substances, 60% less likely to be depressed as teenagers, and 80% less likely to have dangerous or unprotected sex.
People with a connection to a benevolent, guiding force feel that the world is a safe place. Indeed, a sense of spirituality inoculates an individual against life's hardships. The bumps on the road are perceived as smaller or somehow part of a bigger plan and therefore given meaning and viewed as necessary to human growth and development. Individuals connected to a greater force live a daily life full of purpose, which changes the way they view the world and the way in which they perceive their place in the world.  
The Peace is a place of many peoples and faiths. In this space, readers are invited to share their own reflections of faith in the Peace. If you have a story of faith you'd like to share, email angelamarygriffin@gmail.com.