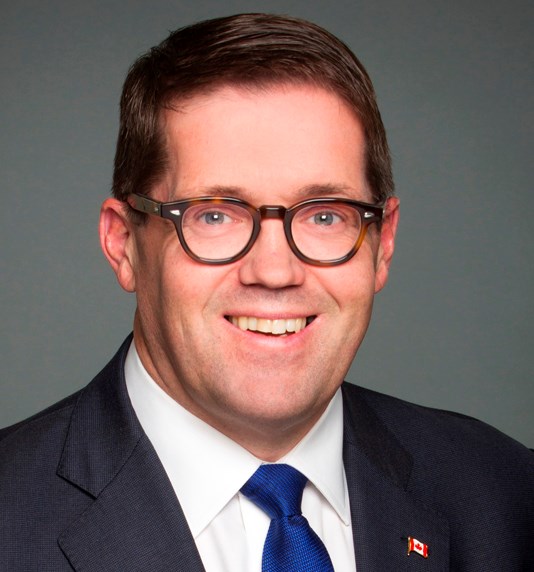 In 2013, I was proud to vote for my friend and former colleague MP Rick Norlock's private member's bill that established a National Hunting, Trapping and Fishing Heritage Day to be celebrated annually on the third Saturday of September.

As Canadians, we understand the importance of conservation, and those who hunt and fish for recreation or for food understand the need to manage this activity properly so it will be something that can be enjoyed for generations to come.

We also understand the importance of legal firearms ownership and that the way to combat crime is not by adding more red tape to lawful firearms owners, it's by finding a way to successfully combat the criminals and gang members who aren't following the laws anyway.

I spent this year's National Hunting, Trapping and Fishing Heritage Day speaking to a crowded room in Victoria on Sept. 15 about the problems with Bill C-71. I reiterated that the long-gun registry data needs to be destroyed, not given to the province of Quebec. I also showed how the Liberals are planning to re-establish not only a back-door registry but a front-door registry as well.

The public forum was organized by Vic Skaarup with the BC Wildlife Federation and Lisa Nichols with the Victoria Fish and Game Protective Association. I was joined by Gary Mauser, Professor Emeritus with Simon Fraser University, Tony Bernardo with the Canadian Shooting Sports Association, David Collyer with the Canadian Coalition for Firearms Rights, and local lawyer David Busch, among others.

In an effort to raise awareness of National Hunting, Trapping and Fishing Heritage Day, the Ontario Federation of Anglers and Hunters instituted a "wear camo" day for the Friday before.

We encourage everyone to wear their camouflage to work or school and then get outside and enjoy all the natural beauty of nature that Canada has to offer.

That said, every day in Canada is about celebrating our Canadian heritage, so whether it's hunting, fishing, or trapping, gather up your family and enjoy our great outdoors!

Bob Zimmer is Member of Parliament for Prince George-Peace River-Northern Rockies.