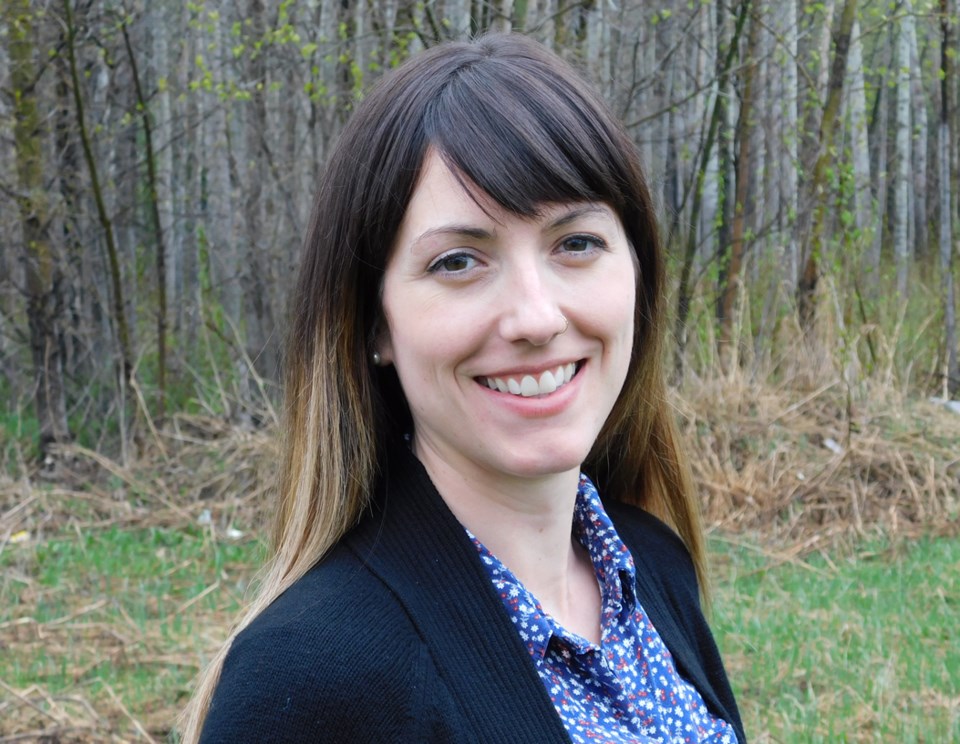 There's a saying, "if you fail to plan, you are planning to fail." The Fish & Wildlife Compensation Program (FWCP) understands the value of planning — case in point, we recently commissioned a report to help Bull Trout in our Peace Region.
The report lays out a plan to deliver effective future conservation actions for populations of the large-bodied, migratory form of Bull Trout, one of the most highly-valued and sensitive fish species in the upper Peace Basin. These populations have also been affected by the creation of Williston and Dinosaur reservoirs, and are a priority species for FWCP.
The 2019 Bull Trout information synthesis and monitoring framework report, is a two-part plan. First, it identifies key information gaps that need to be filled, and secondly, recommends monitoring actions that can lead to conservation and enhancement projects.
The report is authored by fisheries biologist John Hagen, and Susanne Weber, fish and wildlife information specialist at the Ministry of Environment and Climate Change Strategy. The first part of the report identifies 34 information gaps, mainly relating to imprecise or missing critical habitat information and population data, such as the lack of adult abundance and population trend data for most populations. These information gaps limit our ability to assess conservation status and therefore, most importantly, implement conservation actions.
The second part of the report provides a recommended sequence of monitoring actions to fill these information gaps. The four key ones are: acquiring population data to assess conservation status; identifying critical habitats; determining the limiting factors facing Bull Trout; and gathering information about the effectiveness of various enhancement activities. It will be these actions that the FWCP will focus on in the near term.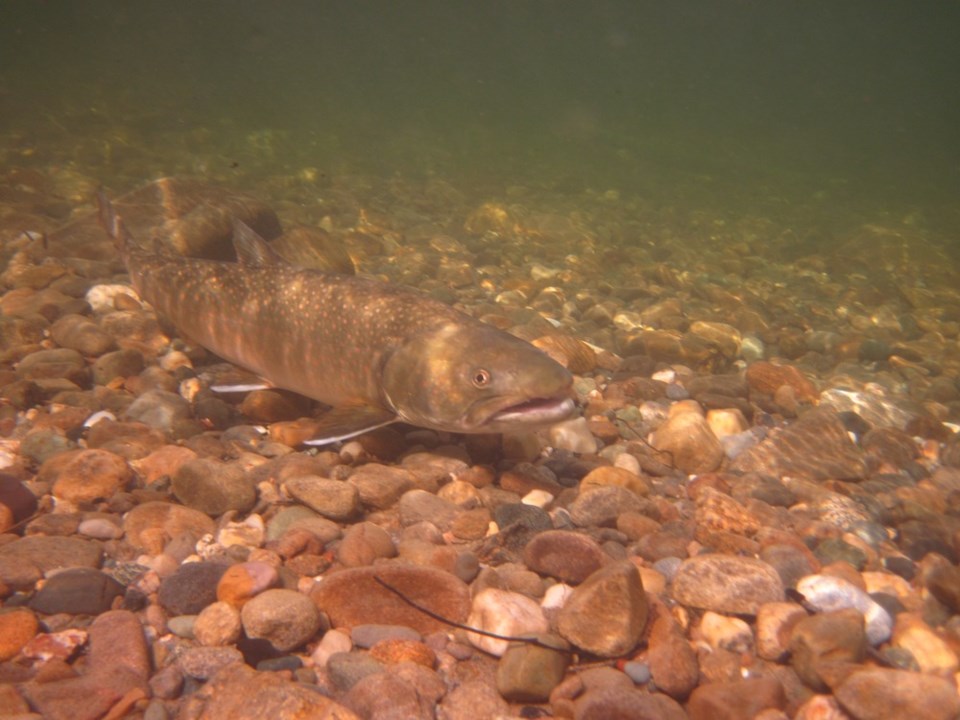 The FWCP has already started funding projects to help fill information gaps on Bull Trout. One innovative project is led by the Ministry of Forests, Lands, Natural Resource Operations and Rural Development, in partnership with McLeod Lake Indian Band, Tsay Keh Dene Nation, and Hagen. It uses low-level helicopter surveys, calibrated by on-the-ground foot surveys, to collect data on Bull Trout habitat use. The biologists have determined that aerial surveys of redds (gravel nests where spawning takes place) are reliable for estimating the distribution of the most critical spawning and natal habitats. Mapping that habitat is essential when it comes to planning conservation and protection measures.
Using this methodology, the team has already surveyed approximately 1,025 kilometres of rivers and streams to map critical natal habitat for Bull Trout between 2017 and 2019. Within the next five years, all the remaining key Williston Reservoir tributaries could be surveyed, and effective conservation measures recommended and/or implemented.
Looking to the future, there are various conservation and enhancement actions that could be implemented to help Bull Trout. Among potential enhancements, the synthesis report identifies four that, at this stage, seem to hold the most promise. They are: implementing stream fertilization; improving access to habitat by removing fish barriers in streams; developing side channels to enhance habitat; and undertaking riparian restoration.
A key potential conservation action is the protection of existing high quality habitat —appropriate for Bull Trout given its high sensitivity to habitat degradation. There's a lack of private land in the watershed that could be purchased, but options exist for crown land. These include designating wildlife habitat areas, temperature sensitive streams, or fisheries sensitive watersheds. All, in some way, shape, or form, have the ability to control land management activities to protect fish habitat. The most important action that FWCP can undertake to facilitate habitat conservation on crown land is to conduct the underlying science required to identify critical habitats and assess the status of key populations.
While conservation actions have yet to be implemented, we believe that with innovative ideas, positive collaboration, and a good plan, there's a brighter future for at-risk Bull Trout in our Peace Region.
Chelsea Coady is the Peace Region manager for the Fish and Wildlife Compensation Program. Have a question? Email her at chelsea.coady@bchydro.com.