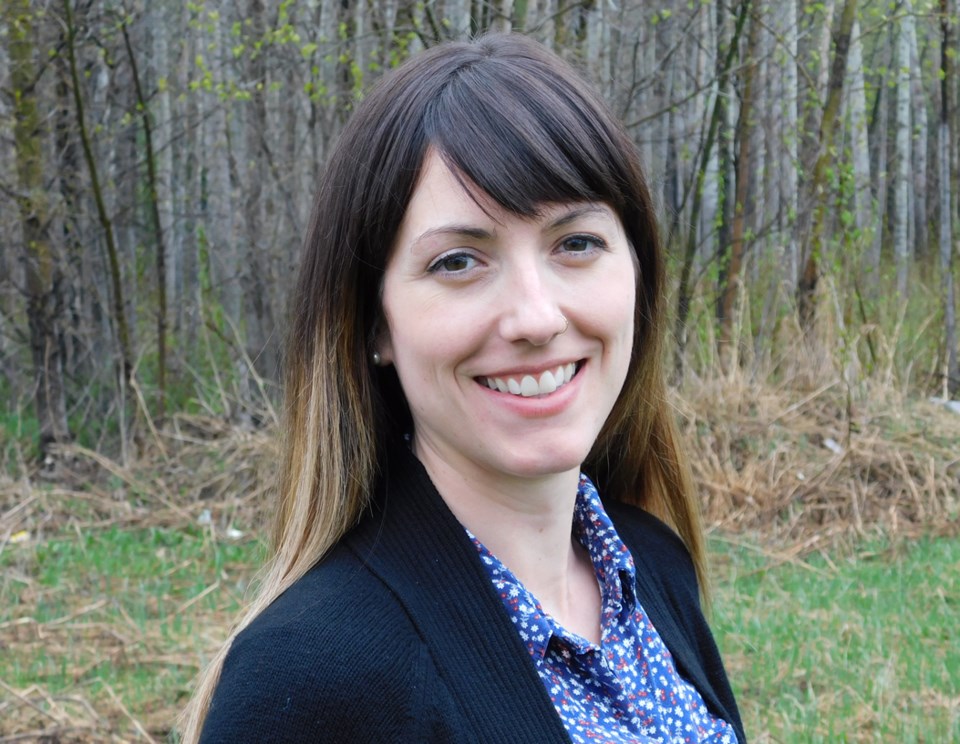 We're about to announce funding for new fish and wildlife projects starting this spring and I'm excited to share news about all the species and ecosystems we'll be helping to conserve and enhance. But until then, I want to share with you how we set our priorities for fish and wildlife projects and why.
Right now we're updating our Fish & Wildlife Compensation Program (FWCP) action plans that define our priorities for fish and wildlife and the projects we fund. If you have the time and interest to review our draft action tables and share your ideas we'd love your feedback at one of our online information sessions occurring in April or use our online feedback form by May 1, 2020. See fwcp.ca. Reviewing our draft action tables could be a great distraction from any other concerns you may have at this difficult time.
Anyone reading our list of past or new projects might wonder how we pick the projects, or why we fund so many species that may appear disconnected from each other.
Let me tell you, the projects we fund and the species we support are anything but random. Endangered caribou herds, Arctic Grayling, bats, Bull Trout, fisher, moose— are just a few of our priorities. That's because they've either been directly or indirectly impacted by past construction of BC Hydro dams. They play a role in helping us get to our vision of "thriving fish and wildlife populations in watersheds that are functioning and sustainable."
The FWCP takes a forward-looking approach – that means we know there are things happening to species and ecosystems now that need attention today if we want to sustain a species or ecosystem in the future. Bats are a great example of this. Bats are an important species for us due to the habitat lost when the reservoirs in the Peace Region were created. We're funding research on bats now to prepare and mitigate for white-nose syndrome, a disease that's devastating bat populations in other areas. It makes sense for us to be pro-active and fund important research that leads to conservation actions.
Other species, like moose, were impacted when reservoirs flooded their riparian and wetland habitat. That's one reason we're funding a five-year study to better understand limiting factors affecting moose and develop recommendations for future conservation and enhancement actions for this important species. Plus, we know that moose are important to the many Indigenous Nations and others in the region.
Our regional Board's funding decisions are straight-forward: we fund projects that align with our action plans. These documents were finalized in 2014 and have guided more than $7.1 million toward 114 projects since then. If someone applies for a grant that aligns with an action in our action plan, it's eligible for funding.
We're updating our action plans now to ensure we continue to fund projects that address emerging issues, ecological priorities, and help fulfill our mission that recognizes past impacts and takes a forward-looking approach.
Due to COVID-19 heath concerns it's definitely not business as usual, but we are continuing our efforts to update our action plans. If you have the time, interest and ability to provide your thoughts by May 1 through our online feedback form, we'd love to hear from you. And as I mentioned earlier, we're offering online discussions this month as well. Let's see how the discussions go and what we can do together to update our action plans. To learn more please visit fwcp.ca and if you have any questions about the projects we fund to conserve and enhance fish and wildlife, let me know.
Chelsea Coady is the Peace Region manager for the Fish and Wildlife Compensation Program. Have a question? Email her at chelsea.coady@bchydro.com.