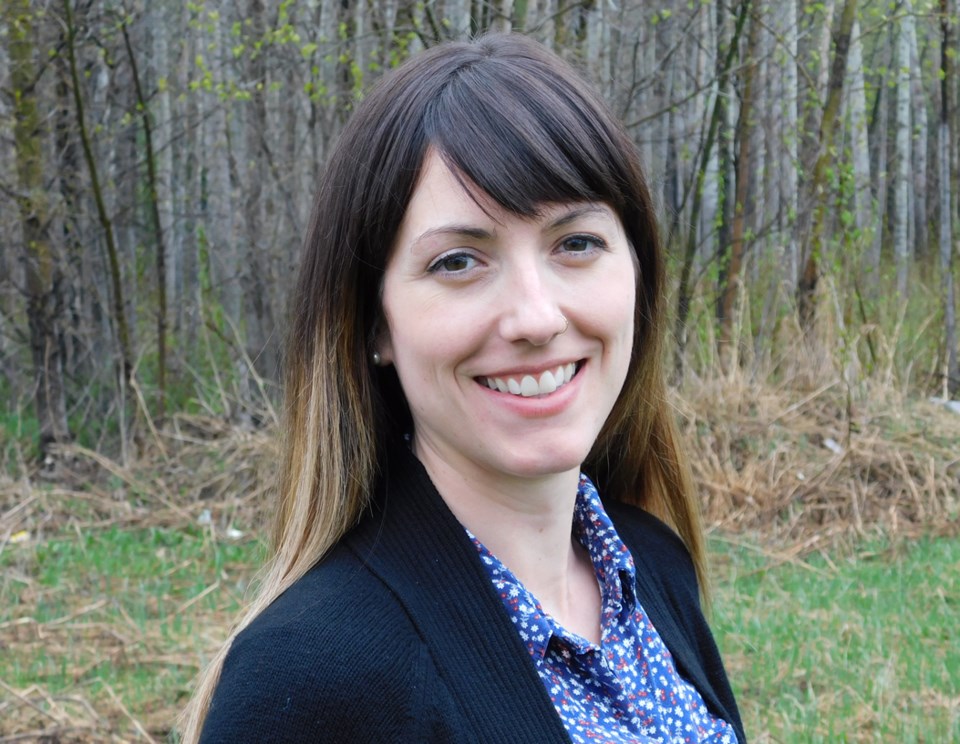 This year, the Fish & Wildlife Compensation Program (FWCP) is funding 30 projects for a little over $2 million in our Peace Region. Conservation and enhancement work can be expensive, so when innovative techniques and technology come along that get more for less, we take note. Such is the case with a recently completed three-year project, led by the Province of B.C., to map the location and classification of wetlands and riparian areas in the Williston and Dinosaur Reservoir watersheds.
Proving to get a whole lot more, for a whole lot less, the numbers from the predictive wetland and riparian mapping project are impressive. At a mere two cents per hectare, and with accurate inventory maps, the project has mapped more than 7.3 million hectares of land.
First, let's back up. Why the need to map this habitat? Wetlands and riparian areas are typically rich in biodiversity, but they are threatened and diminishing on the landscape. Mapping and accurately classifying these areas is a critical first step to developing targets, plans, and priorities for their future restoration, protection, or enhancement.
The goal of the project, funded by the FWCP, was to determine the distribution, abundance, and connectivity of wetland and riparian areas. This is one of the actions outlined in the FWCP's Riparian and Wetlands Action Plan. The FWCP is a partnership between BC Hydro, the Province of B.C., Fisheries and Oceans Canada, First Nations and public stakeholders to conserve and enhance fish and wildlife in watersheds impacted by existing BC Hydro dams.
The project team used the power of a machine-learning algorithm to predict where, and what type of, wetlands and riparian areas are likely to exist in the area. Expert air-photo interpretation was used with a large amount of spatial data to train the program. Data included satellite imagery of vegetation, topography, and historical climatic conditions. Finally, a total of 276 field sampling points were established to "ground-truth" the accuracy of this predictive mapping technique.
The result was the production of consistent, defensible, and repeatable maps with supporting documentation that improve current inventories at a fraction of the traditional inventory mapping costs.
The model results show that it can achieve 90 per cent accuracy for predicting locations of wetlands, terrestrial areas, and other water features. Currently this is the only ground truthed, predictive wetland classification map in this area that predicts different wetland classifications with 54 to 65 per cent accuracy. Nearly 264,000 hectares of wetland habitat was identified — 43 per cent more than current TRIM (Terrestrial Resource Inventory Management) data show. The model fully describes the wetland complex composition, and captures many smaller wetlands not in the TRIM dataset, and while in the field, the team was able to identify rare wetland types that could be listed provincially.
While exciting, the results are still preliminary and the model requires further refining. The Province of B.C. is currently in the second phase of this project, which aims collect more field data to improve the model accuracy. It will also develop tools to support use of the model by First Nations and stakeholders interested in wetland and riparian conservation. Please contact me at Chelsea.coady@bchydro.com to learn more and access the model.
You do not have to develop a ground-breaking technique to help fish and wildlife, but if you have a project idea that aligns with one of our Actions Plans, then consider applying for one of our grants. Our annual grant application intake has just opened, and you are required to submit a Notice of Intent by September 7, 2018. I am here to help, and there's lots of guidance to be found at fwcp.ca/apply-for-funding. You can also register now for a free online information session about our grants on August 29.