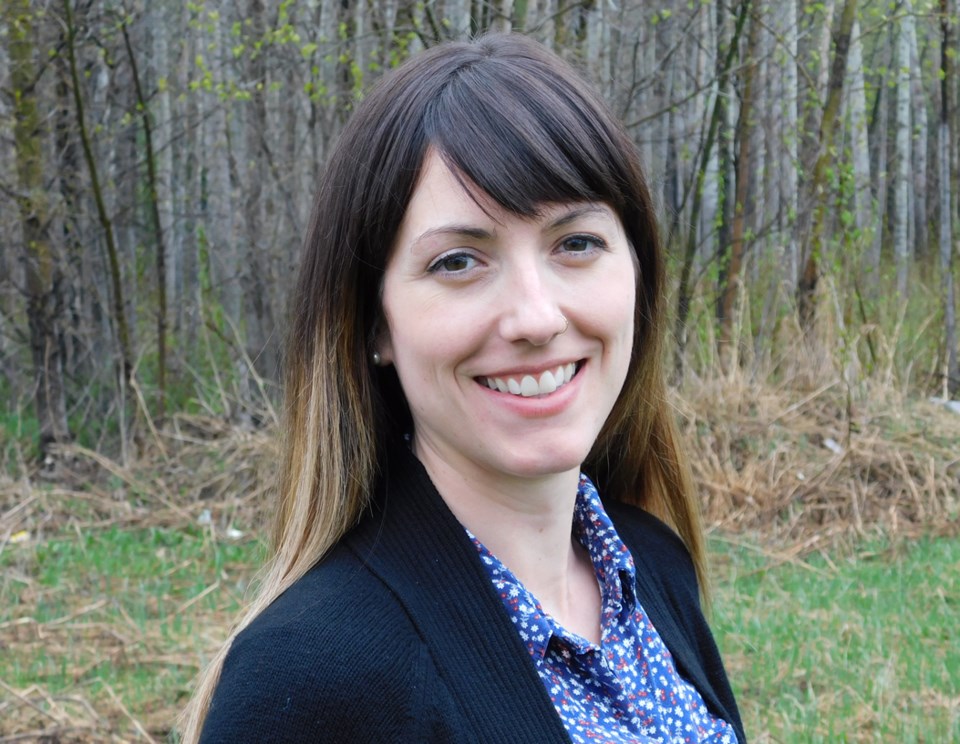 If you only read a few words, read these: we have grants available to fund fish and wildlife projects in the Williston and Dinosaur Reservoir watersheds, and the window for applications is now cranked wide open. The "we" is the Fish & Wildlife Compensation Program (FWCP), and I am the new manager for the Peace Region.
First, the basics about the FWCP. In the Peace Region, we're a partnership between BC Hydro, the province of B.C., First Nations and public stakeholders. Our mission is to conserve and enhance fish and wildlife impacted by the construction of the existing W.A.C. Bennett and Peace Canyon dams and associated Williston and Dinosaur reservoirs.
We are funded by BC Hydro, which is required to compensate for the construction-related impacts to fish and wildlife. Our local Board, made up of the four partners mentioned above, identifies priorities related to fish and wildlife, and decides how our annual budget of about $1.5 million is spent.
First Nations and public stakeholders play a critical role with the FWCP in the Peace Region. Unique among the FWCP regions, we also have a dedicated First Nations Working Group that is an advisory group to the Board along with the Fish and Wildlife Technical Committees.
The types of projects we are currently funding are as varied as our landscape.
On the wildlife side, some include identifying bat hibernacula before Whitenose Syndrome arrives; enhancing fisher habitat; using maternity pens to increase caribou calf survival; supporting the Mugaha Marsh Bird Banding Station; and investigating limiting factors for moose populations.
For fish, some of the projects we are funding include monitoring movement and distribution of Lake Trout and Bull Trout in Williston Reservoir; investigating nutrient impacts from Kokanee in the Williston Reservoir; and identifying high priority information gaps and monitoring needs related to Arctic Grayling.
We take every effort to ensure that the projects we fund are technically sound, and have solid science behind them. In the columns ahead, I look forward to sharing some of that science—some of it very cool indeed—and information about the species we are supporting in the region.
Before I do that, a few words about me.
I moved to this beautiful corner of the province a decade ago from Ottawa. I'm a professional biologist, a mother of a two-year-old son, a novice bird watcher, and have enjoyed the opportunity of working with First Nations, industry and government on a variety of sustainability and stewardship projects in my past.
Being part of the FWCP exposes me to so many meaningful and exciting fish and wildlife projects. I feel I am supporting a unique partnership that brings together diverse perspectives to achieve a common goal of conserving and enhancing fish and wildlife in the region.
My days are constantly changing depending on the time of year. I took on the position last November, but I expect that in the weeks ahead I will be busy reaching out to potential grant applicants to ensure we have some quality applications come through the door.
In the fall, I will be supporting the project application review process, organizing and facilitating meetings with our Fish and Wildlife Technical Committees, First Nations Working Group and the Board. Throughout the year, I communicate with grant recipients to ensure projects are on task and on budget so that we are achieving the intended objectives of our projects, and I am responsible for informing the Board on our annual operating budget, progress on projects and any other priorities for the FWCP. And to get back to the words at the start—yes, we are inviting groups, government agencies, First Nations, businesses or individuals to apply for a grant. We even have a Seed Grant available - up to $5,000 if you have a project idea and need financial support to further develop.
You must first submit an online Notice of Intent by Sept. 8. It's easy—we just need a simple description of your project idea and where it would take place. This helps inform First Nations about your proposed project and may lead to opportunities for First Nations involvement.
I will be back with more on the projects we fund and the species we support.
Chelsea Coady is the Peace Region manager for the Fish and Wildlife Compensation Program. Her column will appear bimonthly in the Alaska Highway News. Have a question? Email her at chelsea.coady@bchydro.com.