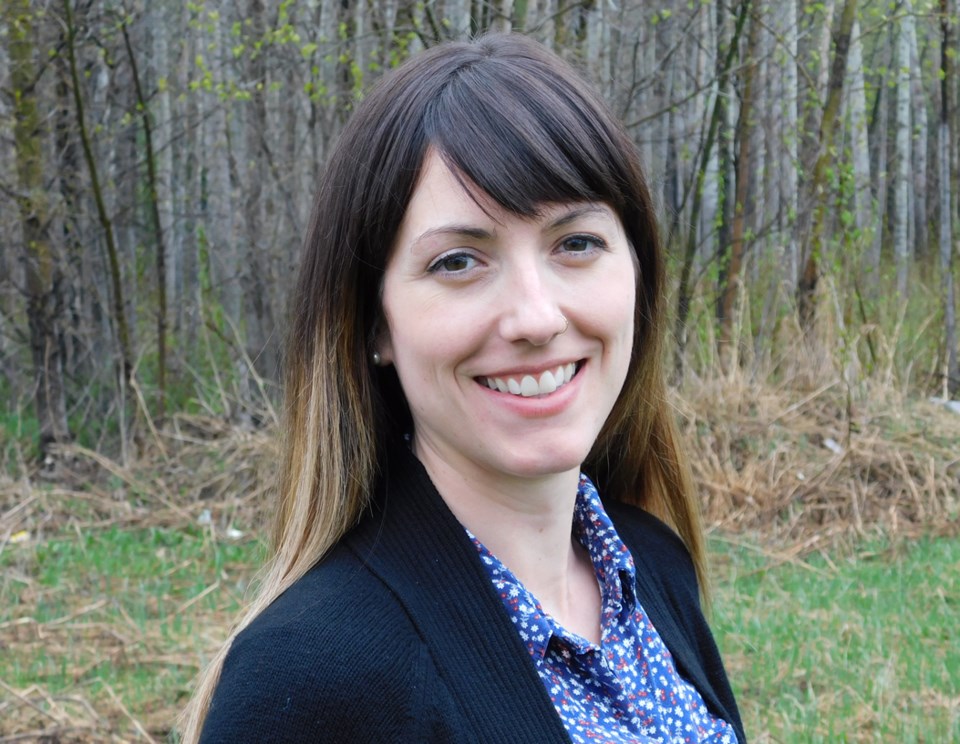 Arctic Grayling is like no other fish in this region. It's easily identifiable with its large and colourful sail-like dorsal fin — some even refer to it as the "Sail Fin of the North." In B.C., it's found only in the Peace and Stikine river watersheds and north to the Yukon border, and is one of very few fish to provide fly fishing opportunities in northern B.C.
Once abundant and widespread in the Peace region, Arctic Grayling numbers have declined and self-sustaining populations appear to be restricted to eight larger watersheds: Parsnip, Nation, Omineca, Osilinka, Mesilinka, Ingenika, Finlay, and Toodoggone. Limited efforts have been made to reverse the trend, but the Fish & Wildlife Compensation Program (FWCP) is now taking a strategic approach to support the species.
The FWCP is partnership between BC Hydro, the Province of B.C., Fisheries and Oceans Canada, First Nations and Public Stakeholders to conserve and enhance fish and wildlife in watersheds impacted by existing BC Hydro dams. We're funded annually by BC Hydro and we direct those funds towards projects that address priority actions in our Peace region.
Supporting Arctic Grayling is one such priority action given the impacts on the species due to the changes from river habitat to reservoir habitat from BC Hydro dams in the region. There are, of course, other impacts such as logging, potentially growing angling pressure, and climate change, but given the importance of the fish for recreational anglers and First Nations, filling these data gaps is a priority for the FWCP.
First, we need to better understand the current situation. To this end, we commissioned the Arctic Grayling Synthesis Report in 2017. This is a compilation of background information used to identify and prioritize information gaps and monitoring needs on a watershed basis to help make a quicker transition to on-the-ground actions for Arctic Grayling.
From that, a Monitoring Framework was developed. This consolidated summary of monitoring actions identifies some key recommendations including acquiring population data, identifying critical habitats, and assessing potential limiting factors. These recommendations must be completed before we fund conservation actions.
Based on those recommendations, our Peace region is funding four projects to support Arctic Grayling this year. These are studying Arctic Grayling in the Ingenika River, in the Williston Reservoir using eDNA analysis, in the Parsnip River watershed using snorkel surveys, and assessing Arctic Grayling and Bull Trout interactions using acoustic telemetry in the Parsnip River watershed.
You can learn more about the Arctic Grayling Synthesis Report and Monitoring Framework at fwcp.ca/arctic-grayling and look for the results of the funded studies at fwcp.ca/results once available.
The results will help shape future conservation and enhancement actions to ensure this unique fish remains part of our northern ecosystems.
Chelsea Coady is the Peace Region manager for the Fish and Wildlife Compensation Program. Have a question? Email her at chelsea.coady@bchydro.com.