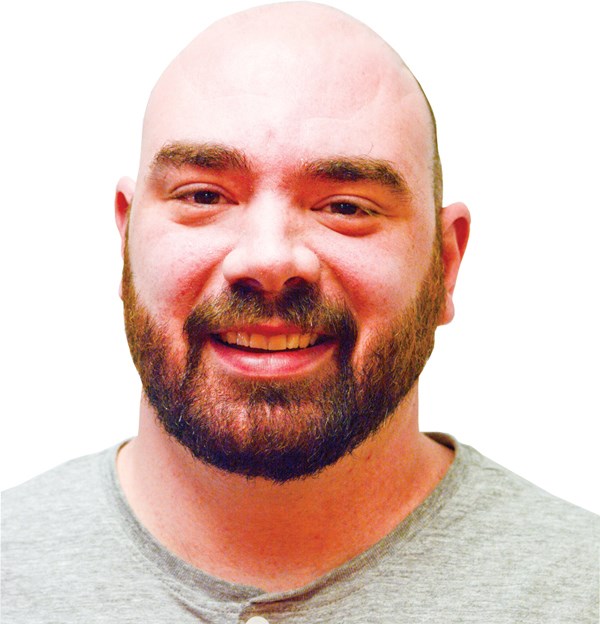 Go to spin class, they said. What's the worst that could happen?
I had no idea, but I wanted to challenge myself, try something new, and get out of my comfort zone. So, I went to a spin class.
To the unititiated, the thought of attending a spin class is terrifying. That's certainly how I felt. The first thing that came to mind when I considered going was of seeing Amy Schumer fly off a bike in a trailer for I Feel Pretty. I thought it was just a funny thing that wasn't really possible.
I was also told this particular class would consist mostly of sprints and be pretty easy. Never have I heard the word sprint and associated that with being easy, but there was no time to question this decision.
Let me assure you, I didn't fall off the bike. That's only because my feet were strapped in. Still, when my shins started burning just four minutes in, that should have been a sign to get the heck out of there. Instead, I was determined to push through the pain, until the moment I feared would happen actually happened.
No, I didn't fall off. Instead — how can I describe this — I fell into the bike. My legs were jelly, and were of no use to help push myself up, and I remained glued to the bike until some friendly neighbourhood bikers came and helped me off.
"I bet you've never had three women rush to lift you up before," one woman said. She thought correctly.
Still, this story has a happy ending. I pushed through, went at a slower pace for the rest of the class, and emerged victorious, feeling great, happy and relieved. It was a really cool experience and I was dead set on going again the following week.
That is, until two days later, when I was all of a sudden in unimaginable pain. I don't even have stairs in my apartment but I was looking up how much it would cost to install a stair lift. Climbing into and out of my car was a three minute process.
I was unable to curl in the Fort St. John Curling Club mixed league playoffs that night because I couldn't bend my knees. Many people are saying the reason my team didn't win the championship was because I hurt myself at spin class. If you don't believe me, that same team won a bonspiel two days later with me back in the lineup. Facts don't lie.
I won't be going back to spin class, but not because it was a bad experience. It was just what I was looking for, but I've decided to gradually move up the work-out ladder before I subject myself to that again.
The moral of the story, though, is to get out there and try something different. There are multiple spin classes to try at the various gyms in town, and many other different types of workout classes to be found.
Sure, you may fall into your proverbial bike, but you'll feel better afterward, and will look back in fondness.  
Email sports reporter Dillon Giancola at sports@ahnfsj.ca.