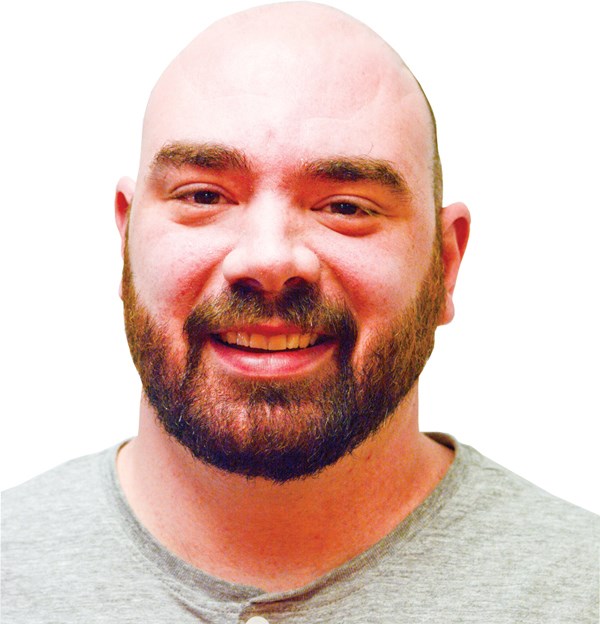 If you're fortunate enough to experience a really warm and mild October, or a nice stretch of weather in any cold month, all it means is that the cold will come fast and furious when it does.
Yes, all things considered, we had a pretty nice October here in Fort St. John. But that's in the past because winter is finally here. Once that first blizzard hits, and with it the chaos of snow plows and cancelled bus routes, it's the sign to zip on that winter jacket and get ready for the long haul. But, this year, it's also a sign that the 2020 BC Winter Games are almost here.
Sure, by almost I mean three months, but with the snow and cold weather, I find myself looking forward to one very exciting — and extremely busy — weekend in February.
Every time I read that the BC Winter Games Committee is looking for 2,000 volunteers, I do a double-take. What are all these people going to do? And who are they?
That just serves to remind me of how many athletes and extra people will be in town that week. Will the restaurants run out of food? Will I freeze my mitts waiting in line for gas? It probably won't be as bad as The Day After Tomorrow, but it will be quite a bit different. And I say bring it on, the more the merrier.
More than just the droves of people who will be getting stuck in their cars and complaining about the cold out in public, I'm excited about the sports.
Ultimately, the sports are what it's all about, but it's also about the best athletes of the province coming together for a celebration, one that I haven't fully experienced since I've been here. Instead of just a lot of hockey with some dodgeball mixed in, this winter festival will have badminton, skiing, archery, basketball, figure skating.
As much as it will be fun to cover this event as part of my job, I just can't wait to be entertained. I've never lived in a place that had a sports competiton of this magnitude and I can only imagine how thrilling it will be. If I'm overwhelmed on a Sunday when I'm trying to keep track of watching 10 morning NFL games along with the CFL playoffs, fantasy football, and the MLS Cup, just imagine what it will be like when I'm trying to watch a gold medal curling match, and then diving, and then skiing, which will quickly turn into me deciding to go watch an indoor sport instead.
However, the coolest part of all will be the Fort St. John athletes and volunteers getting to show off their home, their hearts, and their skills. I could only dream of winning a provincial gold medal in my home town. Apparently, they don't have a BC Games for people who are better at tennis than you'd think, so I'll have to settle for watching and celebrating the very talented individuals who give their all every day, whether it's in the gym, at practice, at school, or at their jobs.
It's not just the athletes who will be rewarded, but the hard working people serving and giving their time to make this event happen. They're already working hard to make this event happen, and I imagine will feel like they won't have a break from now until March.
Which means it's up to us to show them it was worth it, to get out and enjoy the sports and all the events everyone is working so hard to put on.
I'll be trying to take in as many events as I can, and learn more about the local athletes.
Unfortunately, it's too late for me to win a gold medal at the BC Winter Games (as if this was a real possibility if I was 14 years old this year). But it's not too late to support those who are, and be thankful that we have a community full of hard-working people who are passionate about sports and those who play.
It's only beginning of November, but I already can't wait for it to be February.  
Email sports reporter Dillon Giancola at sports@ahnfsj.ca.