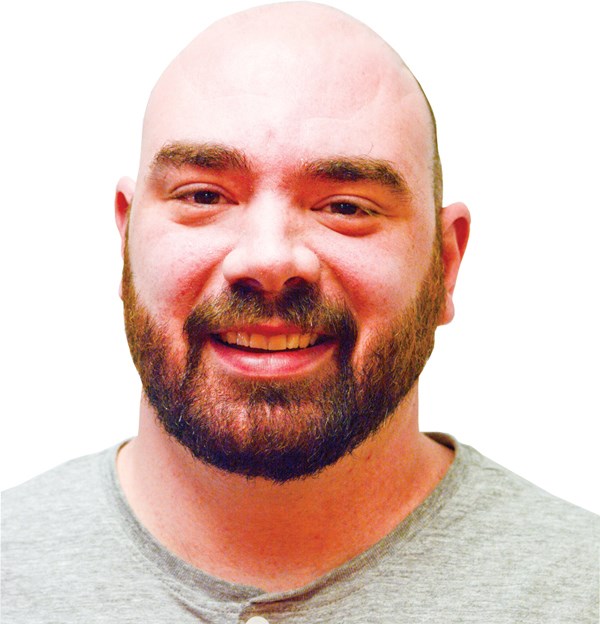 When I decided to join a bowling team back in October I couldn't wait to get a taste of what competitive bowling was like. I wanted to wear the shirts, learn the technique, and speak the lingo.
I had a rude awakening at first when I realized I was much worse than I thought I would be. Sure, I was better than the average Joe, but worse than everyone else at the league I competed in, or so it seemed.
Still, I stuck it out. I changed my form three times, got helpful tips along the way, and had a great showing at the Fort St. John Intercity Roll-Off, coming one spot short of making the mixed team for the 2020 Northern Intercity Bowling Tournament in Fort St. John.
From there, I thrived in my newfound bowling confidence, setting personal highs each week on my way to being named bowler of the week in January.
I had arrived, it seemed, and the bowling world, at least in Fort St. John, would never remember a time when I, Dillon Giancola, wasn't really really good at bowling.
Fast forward to Feb. 27, I received a call from someone telling me there was a vacant spot on the mixed team and that I was next up if I wanted to play in the Intercity. Of course, I said yes. I picked up my first-ever bowling shirt, found out I needed to wear dress pants (they don't mess around at these tournaments) and showed up at 6:30 a.m. on Feb. 29 ready to make my mark and help lead my team to gold.
Unfortunately, I didn't lead my team to gold, nor help them at all, really. In my enthusiasm to play, I overlooked the fact that competing in a bowling tournament is much different than a league night once a week, or even a roll-off.
There were 200 people crammed in the Fort St. John bowling alley the whole weekend, with 114 bowlers bowling non-stop strikes. It was both really cool, a very unique and fun experience, and also very hard and intimidating.
If you start performing poorly in a bowling tournament, it's extremely hard to turn your game around, especially if you get pulled from a game because of how bad you're playing — which happened to me twice.
I didn't quit, and kept trying my best every time I got into a game, but I accepted the fact that I wasn't as good as I thought I was, and I was also a rookie, and it will take me a while to get used to bowling tournaments.
This was the 14th year of the Northern City, which rotates each year between Prince George, Fairview, Fort St. John, Dawson Creek, and Grande Prairie. The passion and excitement present at this tournament was overwhelming at times and exceeded my expectations.
The chants that the Prince George team sang and yelled non-stop for 24 hours (I'm not exaggerating, I promise) were clever, annoying, and, at times ,even a little catchy.
I've noticed over the last three years how sports can bring this community together, but I didn't really understand how they can bring the entire Peace region together. Many of these bowlers have been doing this for years, and everyone seemed to know each other. The effort and hours that go into hosting this tournament each year was surprising and impressive, and I'm glad I got to be a small part of it.
After two full days of bowling, my coach decided to let me play in the final game out of pity. I appreciated it and rewarded her with my second-best game since the opening one of the tournament. I had redeemed myself in a really small way, although we still finished last by one point.
As the weekend came to a close, I started to notice that my average was really bad, and possibly the worst of all 114 bowlers, no small feat by any means.
In the end, I was relieved to find I wasn't last. I was second last, but hey, who's counting? 
Email sports reporter Dillon Giancola at sports@ahnfsj.ca.