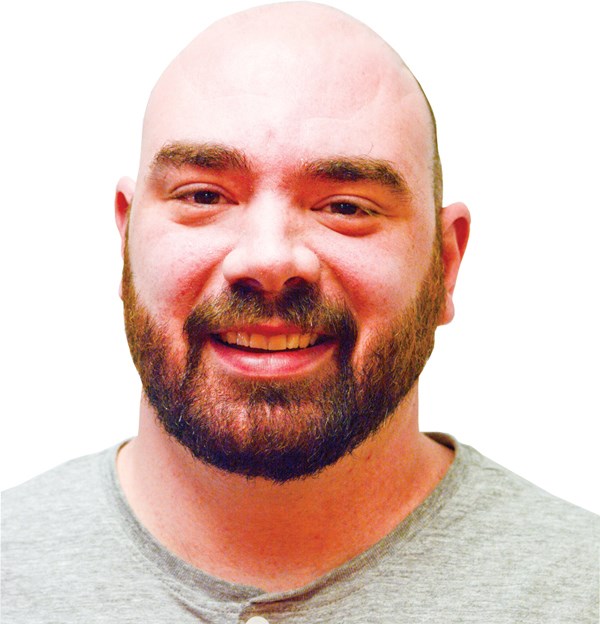 I don't like to complain about the cold. You'll hear me say this everytime someone complains about it, and, for the most part, it's true. We live really far north and that's how it goes. It's like if Edmonton Oilers fans were to complain about their team constantly being bad — what did they expect?
But let me tell you, these last two weeks have been incredibly cold. It feels like the coldest two-week stretch I've had in my life. That's probably not true, but I won't forget it anytime soon. And I also won't shed any tears when it finally goes away.
This time of the year is when I've decided I've had enough time inside or at the arena, and try to go have some fun outdoors. I haven't gone skiing in awhile, and skating would be nice too, but the weather hasn't been great. Until this weekend, that is, timed perfectly with the High On Ice Winter Festival.
Unfortunately, it's still going to be at least -17C every day, but compared to the last couple weeks it's practically ice-cream-eating weather. I'm super excited to try some new things this weekend, I just don't know where to start.
The obvious answer is the city's new crokicurl rink. It technically opened last Saturday, but, like I said, it was cold and nobody was there. The rink will be buzzing all weekend long, I have no doubt, except it's just a two-player game. Which means I'm going to be there bright and early, perfecting my skill so when I go back on Sunday morning I'll hold court until noon. That's right, when your kid asks you when that old man is going to give someone else a try, he'll be talking about me.
I love crokinole, and I'm becoming a decent curler, as you've no doubt heard by now. The crokicurl rules are a bit complex though (turn to B3 for an explanation), and a younger me would be that annoying kid at the rink telling all the other kids that you don't just try to hit other rocks. What a coincidence it is that I still don't have any friends.
Last year, I tried out dodgeball. It was great, but one year's enough for me. This year, I have my eyes set on sledge hockey and broom ball. Nothing says Dillon Giancola than the chance to become bad at a new sport.
After that, I'll be heading out to Baldonnel for the dog sled rides. Secretly, I've always felt like I was meant to be a musher. This is my chance. You're never too old to be pulled on a sled by dogs. Even if these options don't sound appealing to you, there's twice as many that I didn't mention.
It really is the best. It's Canada Day of Winter, where everyone is outside together and happy. People are never all happy at the same time, so Canada Day and High On Ice are a big deal.
As for the theme this year, "The Return of the Mukluk Rendezvous," I don't know what it means, but it sounds great! It's hard to find mukluks that fit on my feet, but if you find a pair that are size 13, I'll come meet you for a game of crokicurl. It's the least I can do.
Email sports reporter Dillon Giancola at sports@ahnfsj.ca.