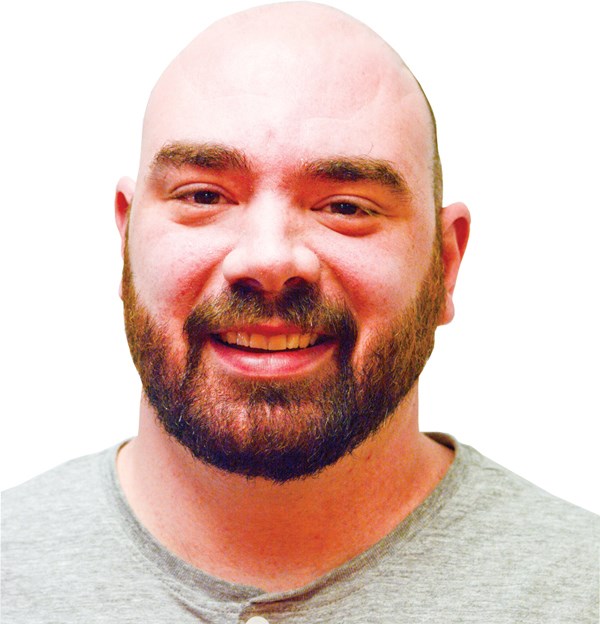 The public health announcement that was heard around the world. That's what many people are calling Dr. Bonnie Henry's press conference last Tuesday, May 25, where she laid out B.C.'s reopening plan.
OK, I may have made that up, and nobody is calling it that. Still, when the plan to loosen B.C.'s restrictions for sports, social gatherings, and more was rolled out, it felt that memorable and I had such a happy feeling wash over me.
We've all come so accustomed to being disappointed with these public announcements that we either stopped tuning in altogether, or were prepared to feel disappointed, or cynical at the very least.
But when she told us that adult team sports can resume immediately, that youth sports can go back to playing games provided there's no travel, and up to 50 people can gather for outdoor organized gatherings and sporting events, it was as refreshing as it was thrilling. That's not to mention the optimism that surrounds the further relaxing of rules expected June 15 and early July.
Still, if the last 15 months have taught us anything, it's that caveats must be made. I'm pretty sure I wrote a column similar in spirit last July when slow pitch season started, and we know all too well that things could once again take a step backwards. But regardless, we haven't had this amount of good news in a very long time, and you can sense it.
The community is happier, more optimistic, and more relaxed. I attended a motocross race last weekend for the first time since August 2019, and I was amazed by both how natural it felt, but also how happy everyone was.
From parents, to riders, to track announcer John Lind, the energy was cranked high all afternoon as riders competed amongst each other in the FSJ Covid Cup.
Kids can finally play scrimmages, even games, against each other. No more volleyball practices serving drills with the same three teammates in your cohort for an entire season. If that's not freedom, I don't know what is.
Slow pitch season started this week, with the same fervour and excitement as last year's shortened season. Heck, I even showed up to the tennis courts at 7:30 Saturday morning for a friendly match. That had absolutely nothing to do with the changes regarding restrictions, but I strongly doubt I would have had the energy to do that to myself just two weeks ago.
I'm probably getting ahead of myself. We may still have a long way to go even if things don't turn for the worse. But, regardless of how long it takes to get back to normal, whether masks are optional by July or things are fully restored by September, we'll get there eventually. And that's something I haven't been able to say with conviction for 12 months, and it feels awesome.
So, enjoy the chance to play a ball game, or to go to your friend's house for a BBQ. Maybe soon we'll be able to catch up in the stands during a Northern Lights Raceway or Taylor Speedway race.
Who really knows? I do know that I feel happier and more optimistic, and most people I've encountered over the last week appear to as well.
And yes, it's great to be able to go to a friend's house again or to dine indoors, but I'm attributing most of the joy to the changes made to sports. Especially in the summer time, sports are what matters, being able to get outdoors and enjoy playing your favourite games with others.
---
Email sports reporter Dillon Giancola at sports@ahnfsj.ca