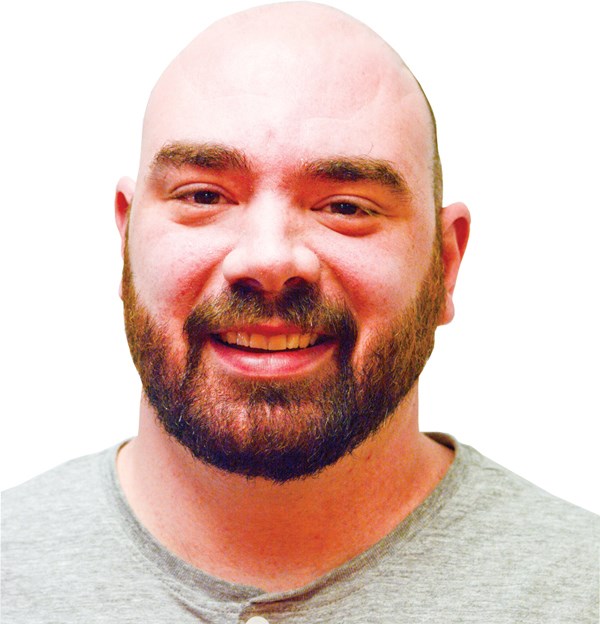 For the second straight year, the Fort St. John Huskies are NWJHL champions, and for the second straight year, against all odds, I didn't jinx the team in the final series.
Last year, in my first trip on the team's bus, the Huskies won the title, beating the North Peace Navigators 5-2 in Game 4. This year, in my second trip on the team bus, the Huskies once again clinched the title with a blowout win on the road.
Yes, what I'm trying to say is that if anyone wanted to give me credit for the team's success, they wouldn't be wrong. OK, fine, I'm kidding, but there are a lot of people who do deserve credit.
Start with the team's coaches, executive, and managers, many of whom are volunteers and been doing it for more than a decade.
Sometimes, as a person who never won any big championships growing up, and who grew out of touch with minor sports living in bigger cities, it's easy to question how much these championships really mean to the people involved in winning them. But being at the arena and at the subsequent celebration, as I've had the pleasure of being at the past two seasons, you really get a sense of how much this means to the coaches and management.
The same goes for the team's volunteers, such as trainer Edward Schmidt, who never misses a Huskies or Flyers game if he can help it. There is waterboy Doug Lambert, whose been with the team longer than anyone currently involved, and reliable equipment manager Bill Snow. These are largely thankless roles which, beyond the actual organization itself, go unnoticed. But when the game ends and each one of them gets to hoist that Senator's Cup trophy, you realize they wouldn't trade it for the world. You don't have to be paid to enjoy something to that extent, and you don't have to play the game to feel a part of the accomplishment.
This is the same for all the teams in the area, whether it's the Trackers, Predators or Flyers, they all have people in these roles giving their time.
It's not just the time that is spent at the rink, but time spent away from loved ones that stands out the most. As coach Todd Alexander reminded the team on the bus ride home, it's only because of his wife and family's support that he's able to keep coaching the team and doing so at a high level.
And then there are the players. Playing Junior B hockey presents a strange dichotomy — you're getting to do what you love, but you know there's not a lot higher to climb. Some players will go on to play college, and some later in men's leagues. Most are just out of high school, playing while they still can before taking their schooling or careers more seriously, in one sense putting their lives on hold.
But when these players win and you see the smiles on their faces, there's no doubt that every second put into getting there was absolutely worth it.  
Email sports reporter Dillon Giancola at sports@ahnfsj.ca.