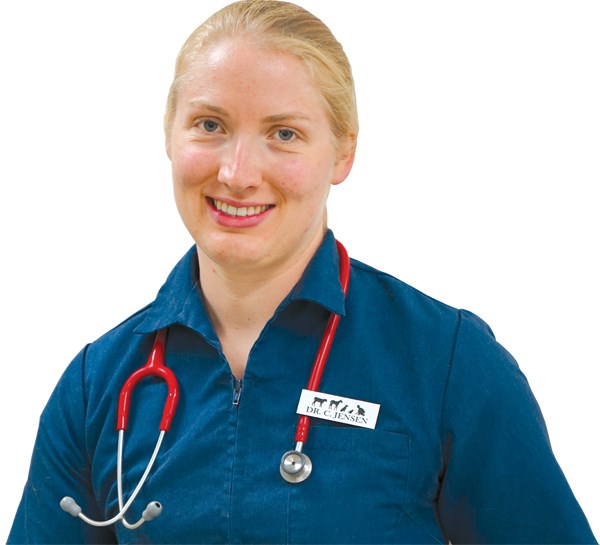 Cushing's disease, also known as Pituitary Pars Intermedia Dysfunction (PPID), is a disease that affects over 20% of horses 15 years or older. There is no particular breed predisposition, and the disease has a gradual onset of clinical signs.
The most apparent sign that a horse may have Cushing's disease is its hair coat. A long, wavy hair coat that fails or is delayed shedding is most commonly caused by Cushing's disease. This is not present in all horses that have the disease.
Other visible signs that may be seen in horses with Cushing's are: increased sweating, loss of skeletal muscle, or abnormal fat distribution. Fat may accumulate over the tail head, in mammary/sheath regions, or in the neck – giving them the 'cresty neck' appearance. Horses may also drink more water than normal, may be lethargic, or have decreased fertility.
In some horses, laminitis may be the only clinical sign. Many middle-aged to older horses with recurrent episodes of laminitis have either undiagnosed Cushing's disease or Equine Metabolic Syndrome.
So how is Cushing's disease diagnosed? Although clinical signs are often suspicious of the disease, it is diagnosed with a blood test. This test is collected by your veterinarian and sent to the lab.
Cushing's disease is treated with a daily oral medication. Treatment is lifelong. If treatment is stopped, the clinical signs will recur. Most horses tolerate the medication fairly well, and the signs of Cushing's disease slowly improve over weeks. If many episodes of laminitis have occurred prior to diagnosis of Cushing's and treatment, some changes to the feet will not be reversible. Some horses need the dosage adjusted from the starting dose, and may need a repeat blood test to see how much the medication has helped.
In addition to oral medication, overweight horses benefit from weight loss through calorie restriction, as increasing exercise should be used with caution if laminitis is present. Avoid feeds rich in carbohydrates or simple sugars. For horses that are underweight, added calories in the form of oils can be beneficial to encourage weight gain.
It is important to keep up with regular hoof trimmings, especially if laminitis is an issue. Regular deworming and oral care is also recommended, as with all older horses. Horses with Cushing's are slightly more prone to infections compared to normal horses, so it is important to monitor for any sign of infection.
Horses can live several years with a good quality of life after initiating treatment for Cushing's disease. If your horse is showing one or several signs consistent with Cushing's disease, be sure to contact your veterinarian.
Dr. Corinna Goodine was born and raised in Fort St. John and discovered her passion for veterinary medicine at an early age. In June 2015 she completed her dream of becoming a veterinarian and graduated from the Western College of Veterinary Medicine.