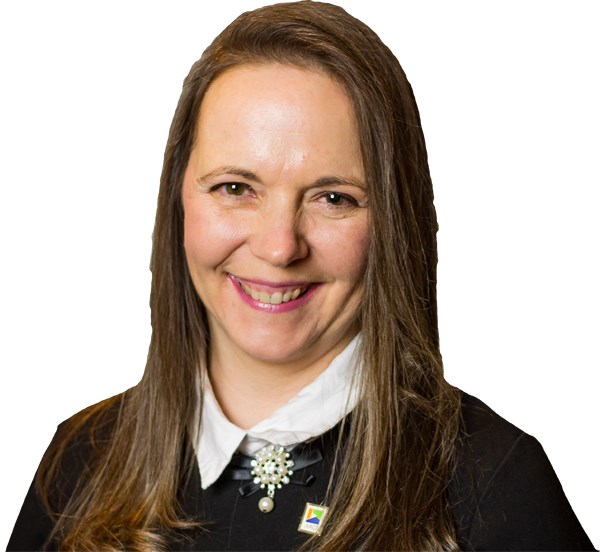 To the 87 people who attended the Opioid Dialogues event on October 18 at the Lido Theatre, a sincere, humble thank you. Some magic happed that night, in the heart of the city, in the living room of Fort St. John. A very important conversation began around a very important topic: the opioid crisis.
People are dying in our community on a daily or weekly basis because of overdose. They are dying alone, in their homes. I will not refer to them as those people. Addiction has a very ugly billboard. We have lost sight of the real people whose lives are lost to addictions. They are not those people. They are mothers, fathers, daughters, sons, sisters, brothers, aunties, uncles, grandparents. This ugly epidemic has no bias. It takes everyone.
The Lido event began in a good way, with Sam Acko from Doig River First Nation opening in prayer and drumming followed by Mayor Ackerman's words of greeting and welcome. Thank you to mayor and council as well as several candidates for city council for attending. There was a panel of speakers that included Dr. Ohiaeri, Dr. Kim, Sonia with ICM (Intensive Case Management), Amanda Trotter from the Women's Resource Society, Cameron Eggie with the Salvation Army, and Connie Greyeyes from Nenan Dane zaa Deh Zona Family Services. These people spoke of their roles and resources in the community offering education and insight. They were available to answer questions and discuss some very difficult questions in the room. 
Yes, there were difficult questions in the room. The audience had many demographics, including people with active addictions. After a difficult conversation, one gentleman struggling with addictions left the room. Two people followed him to make sure he would come back in the room when he was ready. The room was held. It was a safe compassionate place to begin the dialogue.
Fort St. John, you are amazing. Together we can make a difference. Yes, we need some pretty big support services for a community of our size dealing with statistically higher volumes of opioid casualties per capita. 
As one of our speakers in the room eluded to – we have you, she said, pointing to the audience. To build a capacity for peer support, compassion and understanding in a community is huge. When a community comes together to support those who are struggling, big things can happen. Sometimes, we must witness the ugly face of addiction. Sometimes, we must stand strong as someone very frustrated and hurting that is invisible to the world gets their voice heard. 
And to the stars of the evening, our people with lived experience who volunteered their time to come on stage and be vulnerable; a thank you is not enough. What you gave the community on that night was hope. There is so much strength in your vulnerability. Four people shared their very private stories of trauma and addictions. From this courage, great seeds were planted in the room. Thank you, thank you, thank you!
Thank you to the frontline people of our community! You do very hard, important work. Fort St. John, we need to look after our frontline supports. We need to express gratitude and acknowledgement to our frontline workers, physicians, nurses, and support staff. The Lido event showed us there is an opportunity and tolerance when we all come together with a face of compassion. 
Addictions touch everybody. How can you help? Naloxone training, peer mentorship, fundraising? How about a buy-a-bed program, to have a fully community (maybe corporate, hint hint) funded detox bed or two? 
Do you have any ideas? Visit the Healthy FSJ Facebook page and share your thoughts and ideas. No one is alone. We are in this together. Together, let's keep this momentum growing.
Edwina Nearhood is a life-long resident of Fort St. John, with 30 years experience in the appraisal industry.