Last in a six-part series:
Part 1: Ram's the word
Part 2: The adventure begins
Part 3: Guides and guiding
Part 4: No two days the same
Part 5: Around the mountain we go
---
It's the second week of October, and I'm on a guided sheep hunt with Scoop Lake Outfitters in the Kechika Mountains of northern B.C. with guide Nick Fabish, wrangler Richard Craig, and eight horses. We are back at Wiser's Lake camp after chasing sheep for a week at a distant spike camp.
Weather is still good, cooled off a bit, much windier now but still no snow. The ground is bare and dry, so dry that one dares not light campfires for fear they will run with the wind. Forest fires are still burning nearby, smoke is in the air, but not enough to hamper long distance glassing. Five days left of my two-week hunt.
After another unsuccessful day finding a qualified ram, we close down Wiser's camp, pack the horses, and head for Alberta Springs meadow and, with the move, ever closer to Scoop Lake and home for the horses. After a long and windy day in the saddle, looking at mountains and past a still smoking wildfire, we reach our cabin in the woods.
---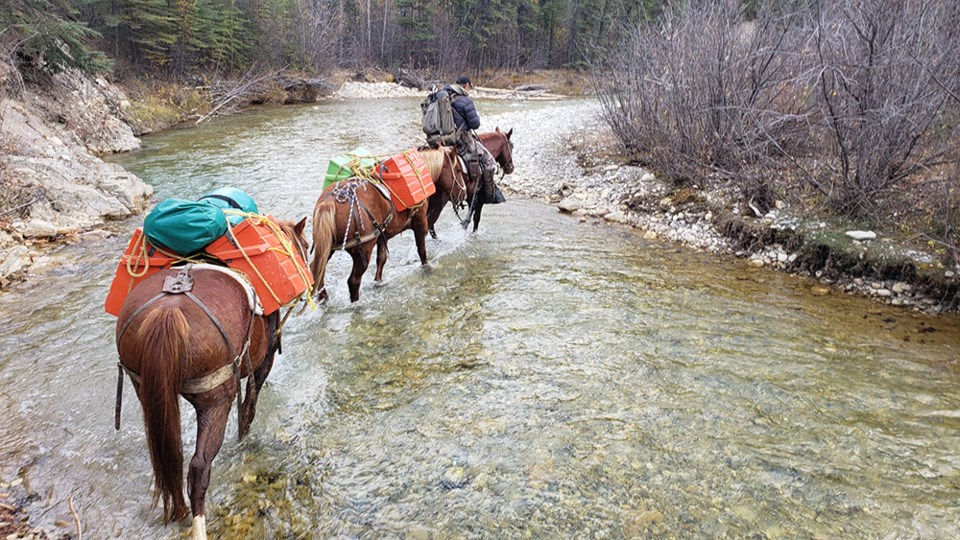 ---
This time we're all in the same room and, with that, instructions on how to deal with Evan and his snoring. Just call my name; I'm well trained at rolling over and giving a brief respite before I start again.
Horses are hobbled and turned out so, if they so choose, they must pass by the cabin if they decide to head for home. Their GPS collars are now dead. Tomorrow is to be the last day of hunting as, after that, it's another long day of riding with few areas of sheep potential. It rains hard most of the night. Being in a cabin with a tin roof and no insulation, might as well have been inside a drum. At least that drowned out my snoring.
Morning comes and no horses, no bells. They snuck past and started towards home on the trail. Off Richard goes, catching up to them, two miles distance. After a slow process of trying to chase hobbled horses in the opposite direction they wish to go, he decides to take their hobbles off to make better time, but, without halters or hobbles, the horses have other ideas. They all bolt for home and off they go, Richard chasing behind. A satellite message goes out to Nick that the horses are headed for home, on the run, and off Nick goes with all the halters.
---
---
Five miles later, Nick catches up and passes Richard, and catches the horses on a rocky gravel bar, their feet now too sore to run anymore. It's a bareback ride back to camp by 1 p.m., Richard an hour behind. Today's bright spot: they didn't have to walk all the 20-plus miles to Scoop, then come back tomorrow for me.
Both are beat, so there's no hunting today, as it's too late to head up the mountain. And with that, my sheep hunting is limited to hoping for one along the trail back to Scoop.
Another camp to break, to put the bear deterrents in place, and saddle up for the long ride home. A few goats, lots of wolf tracks, lots of creek crossings and just before supper we arrive back at Scoop. The horses are happy to be there, and stand quietly as the few remaining shoes are removed, happy to be back where there is still some green grass, and to be turned loose for the winter on their home range.
---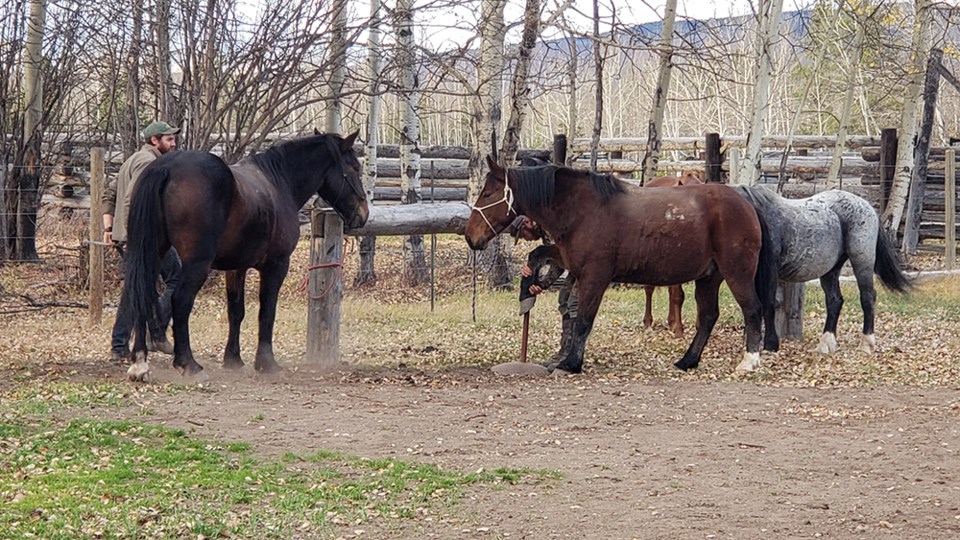 ---
Me, I'm also happy to be back unscathed, a bit sad on not finding my ram, but truly appreciative of a great time spent in the solitude and magnificence of these remote northern landscapes. It was a great adventure, one that most will never experience, and that's a good thing. These places do not deserve to become another Banff or Jasper, and be changed by the sheer number of visitors.
The Northern Rockies, Muskwa, and Kechika areas are one of B.C.'s true gems, preserved for the wilderness they are, and available to those with the time, money, and desire to visit, to experience something that has always been and, hopefully, always will be.
Thinking back, would I do anything different? Not really. I didn't need to shoot something just to say I was successful. I didn't need to kill myself either in trying, but I do feel for the guides. Being the last hunter looking for a scarce commodity usually results in staying to the very end, at a time when everyone wants to go south and go home.
Would I do it again? At the time, I thought no. I'm getting to the end of my body's willingness to take on these mountains and the physicality. But, in reality, maybe; might think about one more time, or maybe just look for a mountain goat, something a bit easier to find, yet just as hard to get to.
---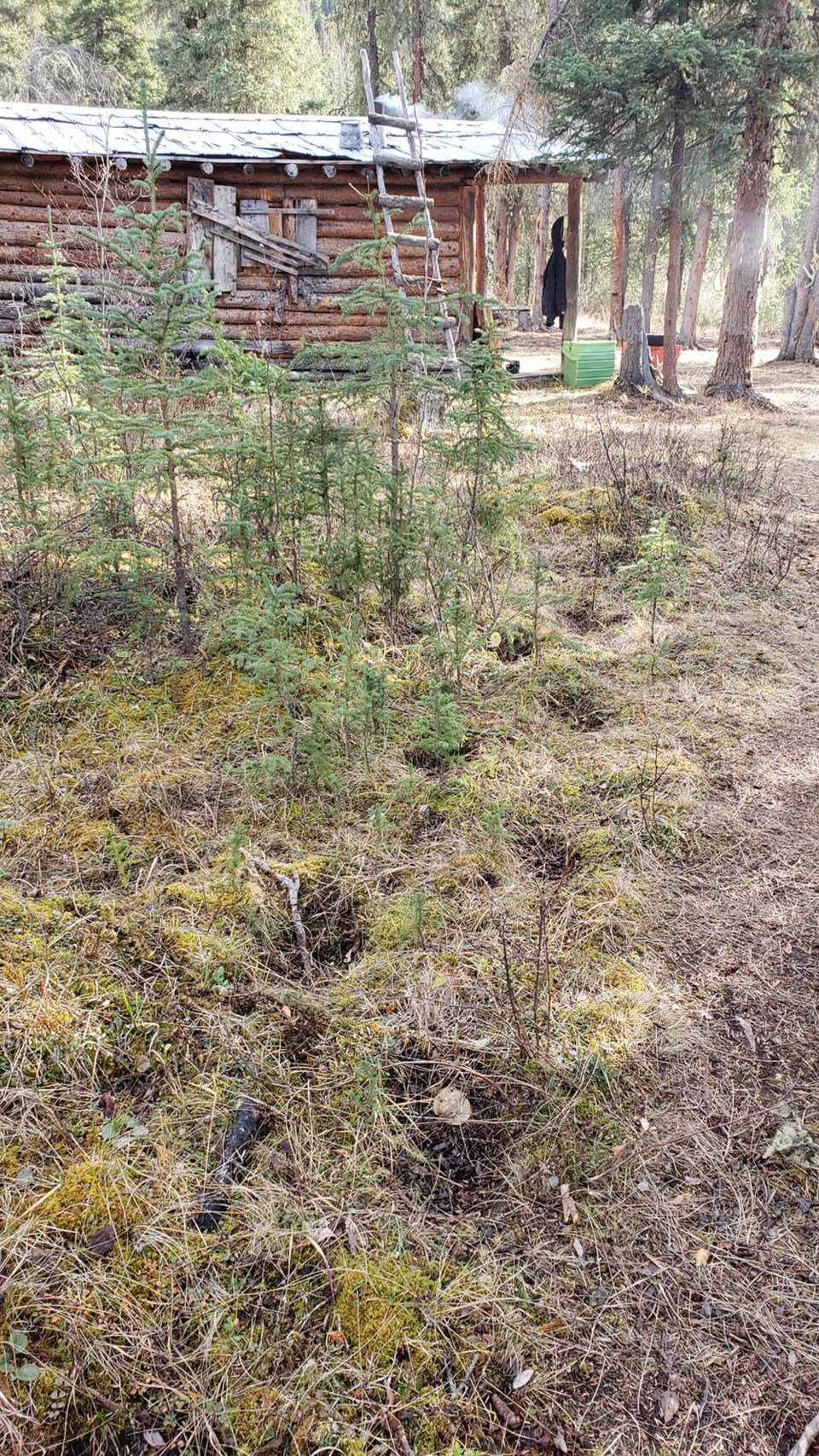 ---
And for those out there wishing to experience this, you can, if it's high enough on your bucket list. Not cheap, but what great adventures are?
For those who don't hunt, there are ways to do this. Some outfitters offer up wilderness trips prior to the start of hunting season on Aug. 1, or with wilderness packers like Wayne Sawchuk at Muskwa-Kechika Adventures, who take visitors on summer horse back trips through some of these same areas. Or, if physically and mentally prepared, to do it by oneself with everything on your back.
Finally, thanks to Denim, Liard, Crazy Eye, Moose, Red, Bud, Zeke, and Horace, the horses who made this possible. 2022 was a tough year on them, not helped by the provincial government's shortening of the moose season, so all previously booked hunters arrived in a compressed timeframe, requiring these horses to pack more hunters and more meat than they normally do, and then still have someone like me show up, who rides all over the country in hopes of finding a grand ram. I know you were tired, that your feet hurt, and that you just wanted to go home.
Never know, as memories of the sore body fade, maybe I will be back one more time.
---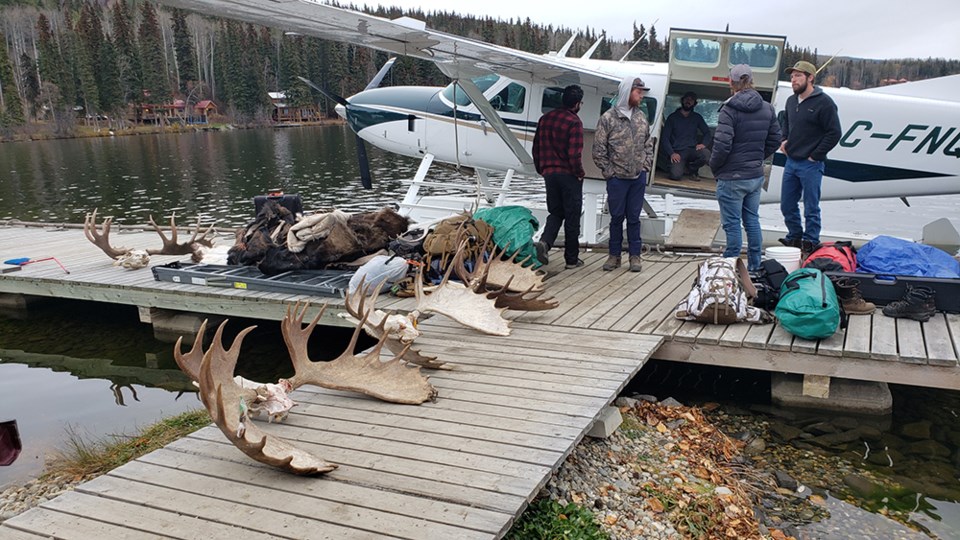 ---
Evan Saugstad lives and writes in Fort St. John.