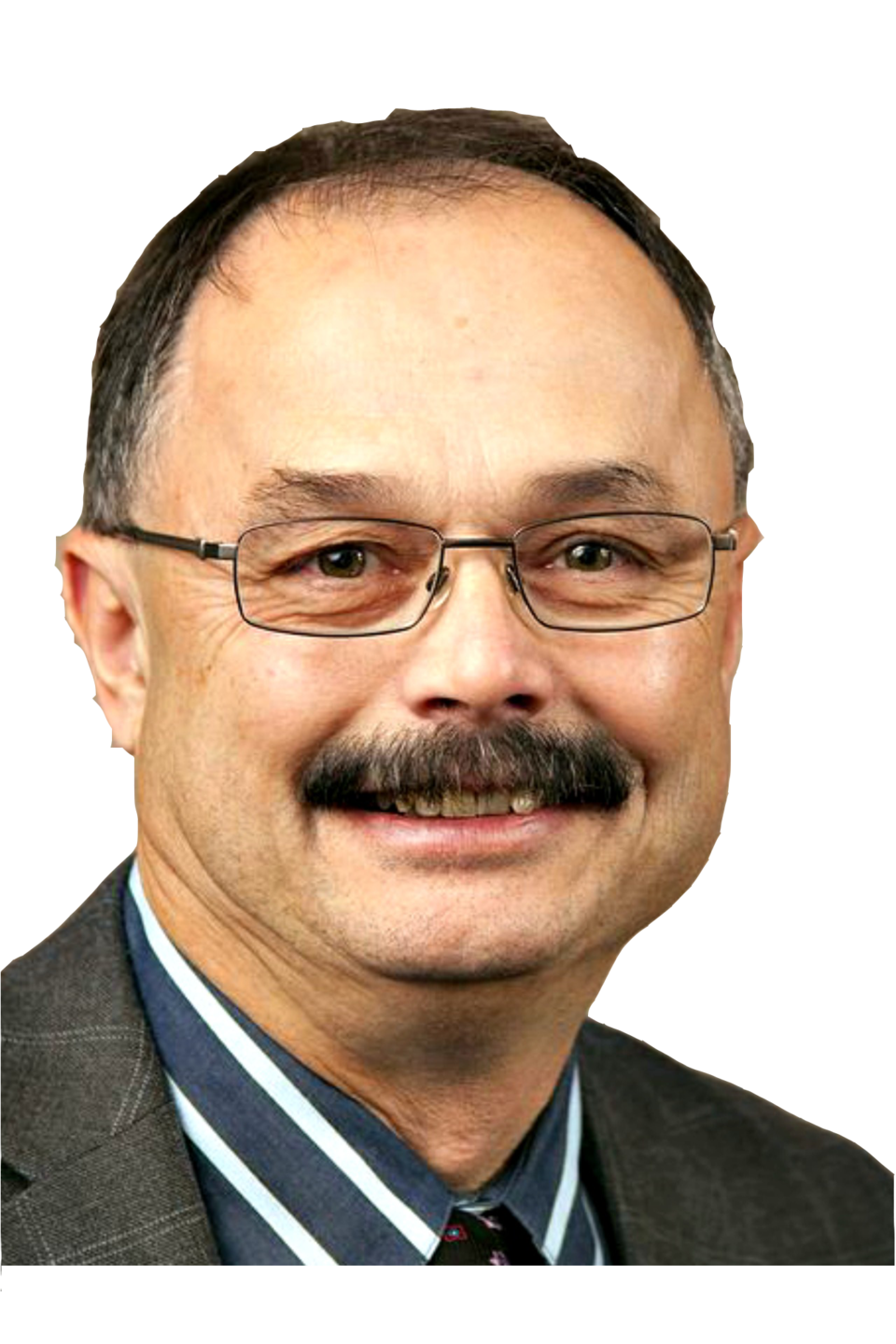 Short day ahead, next camp three or four hours away. Kielee tackles the task of getting a pack onto Joan the Roan. It takes almost an hour to convince him he won't die, and off we go.
Valley bottom ride, much in thick spruce trees. Another gorgeous day riding between the mountains. Stop and glass, more rams, more ewes and lambs, nothing big. Kielee's pack hold for one small blow-up by Joan the Roan. We arrive camp, and uh oh — bear's been here before us.
The door to the hunter cabin was broken to bits, the inside was OK, but there was nothing to eat. The door to the guide cabin was cracked and the stove was upside down. The bear had managed to shiny up the tin covered poles and had broken into the elevated cache. Pots, pans, sleeping gear were strewn across the ground. All dry food been eaten or destroyed.
A pack rat had moved into the kitchen, another mess to clean up. Kielee, Scotty, and Jesse tend to the horses and begin to wash everything in the kitchen, retrieving pots and pans and kitchen gear from the cache and ground. I get carpenter duties: saw, hammer, and nails to repair doors, fix the stove, clean up the mess in the cabins.
I'd still rather be out here cleaning than at home.
Day seven, a week already, belt's down a notch. Another blue-bird day, still windy. Jesse and Scotty stay and finish repairing camp.
Kielee and I go off in search of a new ram. It's a short ride to the first stop and there they are. Eleven rams, not far from camp, easy to get to, halfway up the mountain. All out feeding in the middle of a wide open south facing grass hillside. A couple gullies to hide in, but not much cover. Back for Jesse and off up the mountain on the next chase.
An hour's ride and we were now below the rams. Glass and count, not sure but the biggest looks good. Another dark ram, white neck and face, with a dark patch on his nose. Still need to count as his horns are right at that magic level. The other rams' range in colour from nearly all black to light grey.
Park the horses. Headed to the top, way up there, "straight up that chute", says Kielee, code for steepest way up.
Two hours, 15 minutes, 22,000 heartbeats, and a few pieces of jerky later, we are there. Highest peak around. So high I get one bar on the phone, text home: "Still hunting. Elk still hanging good. Bye. Love you."
Over the top, around the next peak, skidder across the scree slopes, over the ridge, around the next corner. More glassing. Yes, the big one is eight, maybe nine. There are three or four almost as big, but too young. Good, and now down the ridge to that rock. Should be right close to here.
OK, I am the dude, and told to stay put. Lay down, get out of the howling wind, try to keep my sweaty body warm in the sun. Kielee, crawling, peaks over the top for a look and there they are.
The closest ones are now only 15 yards down the hill, feeding downhill, quartering away, but coming up onto our ridge. Where is the big one now? Who will be first over the ridge? Will they see us? Guess what. Murphy says he ain't' first.
First one up onto the ridge is young, takes one look at us, and instantly goes back to the group. Mere seconds later, 11 rams, acting as one, are back up on the ridge, not slowing down, heading east. Big one in front, no he isn't, not now, third from left, no, not now, and out of sight they go.
Down the hill, across the slope, a cliff too steep for them ahead, so they scatter in three or four directions, and with that, are gone.
Kielee and I head straight down to see if any sheep lingering, but no. Jesse goes cross country to the horses. Pitch black again, headlamps on. We stumble out on the trail, sweaty and cold, build a fire and wait for horses. A short wait.
For the uninitiated, one turns headlamps off when riding in the dark as horses can see better without them. Not so much with Red Guy, find out he is night blind when he walks into a tree. He needs to be close behind his buddy to see where to step. Learn that horses are ok with Kielee's red headlamp on, and that light sure helps me see those face-slapping branches.
Another late supper and straight to bed.
Day 8, cooling off a bit, still sunny, a calm morning, frost on the grass, skim of ice on the ponds.
Scotty's turn to be tortured today. Slow start as we glass yesterday's rams high on the mountain. Big guy not with them today (and never see him again). We head for another mountain.
Thick bush, steep hills and finally, nearing noon, back above treeline. Wide open country, buck brush and grass slopes leading up to shale hillsides. Looks like a small prairie, except tilted to one side. Lots of grey rock to glass above the brush. We watch as a lone grizzly bear forages on a distance hill.
Luck is with us. Four rams are feeding beside five caribou. Another good-looking ram. Dark body, light coloured head, tip of curl at the bridge of his nose. Easy hiking country, but wide open, no cover. Must get closer. We park the horses and walk down a hill, across a canyon, and straight up to the top once again.
The closest we can get is 500 yards; too far for me. More glassing for Kielee, me hunkered down out of the wind, and it's beginning to cloud up. We watch rams for a couple hours, hoping they will feed toward us. No such luck. Headed in the wrong direction and not enough light to follow them.
It's a three-kilometre walk back to the horses. Once again, down and then uphill across that deep gully. Dark when we get to the horses. Glad to have GPS to figure out which trees they are tied to. Now that two-hour ride back to camp. I can feel the cold seeping through my clothes as we come down off the mountain and get into the spruce flats. Too dark to walk so just sit there in silence, muttering as the odd branch whacks your face.
Day 9, getting colder, more frost and more ice.
Jesse is with us today. Back on the trail to same place as yesterday. Three-hour ride over hill and dale, but we get there, the sheep are back to same place as yesterday. We ride within a kilometre and then hike to get within 500 yards. Finally, an age count and yes, 8 for sure, maybe 9 and he is just over full curl.
Once again laying on the ground trying to get out of the cold wind, waiting for them to move to a place where we can approach. Same as yesterday, they feed away and disappear over the ridge. Off we go. Walk and look, walk and look, just in case they pop up again. Another deep gully to cross and finally, got to where they disappeared, but now, they really have disappeared.
We peer into the next gully, beautiful slate grey hills, rocks folded in all directions, but they are not there. A guessing game as to where they went. Must have gone into some humpy low hills, so slowly sneak one to the next.
Then, "there they are."
"Where?"
"Right there, two of them 45 yards."
Crap, they got us and with that, running right in a flash. Me, quickly over the hill to see where they went but I don't see them. Finally, Jesse, waving to come back, they are over here. By the time I get there it's too late, all four at 500 yards and still running. We watch as they disappear over the hill at a kilometre.
I look at Kielee and if looks could kill, I was dead. Kind of looking at me like when you come home late on a Friday night after beers with your buddies and the Mrs. tells you that we were supposed to be at the mother-in-law's for supper, three hours ago.
When I went right, those two sheep stopped, turned around and came back. Then all four, including the big one, came up out of the depression and stood broadside in front of Kielee at 100 yards, just looking at her.
A long quiet two-kilometre walk back to the horses. Once again dark when we get there, need GPS to find them, and then the cold two-hour ride back to camp to think about the day.
By the time supper is done, Kielee does manage a smile. We do wonder when our luck will change. Third ram at less than 100 yards and no shots fired. I look at Scotty's picture of a big bull moose that walked through camp earlier in the evening, grunting all the way.
---
Evan Saugstad is a former mayor of Chetwynd, and is one of hundreds of thousands of hunters and fishers in B.C. He lives in Fort St. John.