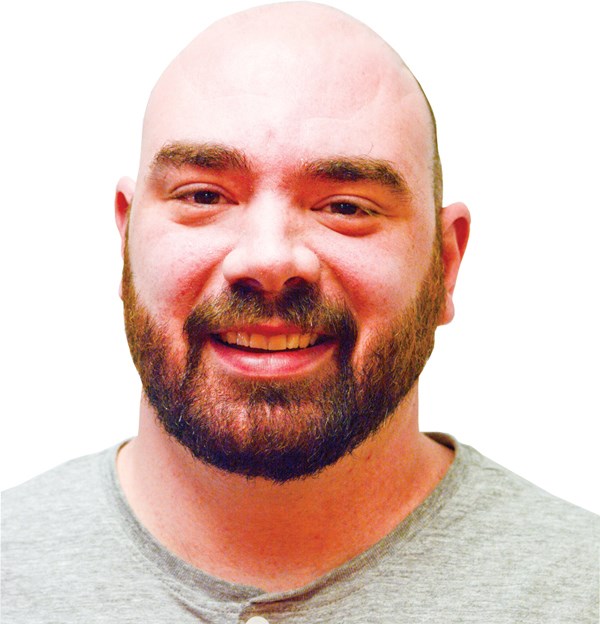 A 3-0 record is as good as you can get after the first two weekends of play, and that's where the Fort St. John Huskies stand and I must say I'm pretty impressed. Not that I expected them to lose, but mostly, being new in terms of covering the team, I was unsure what to expect. 
But I now feel I have a good grasp of the team and believe that they are going to be a dominating force all year. Saturday's 5-2 win over the big and strong County of Grande Prairie JDA Kings was very telling—the Huskies are a team with strong goaltending led by Jonny Bateman, tall and fast defencemen, and a deep rotation of forwards who can score. 
That's especially exciting given the fact they host provincials this year. A strong showing at that tournament by the home team would be great for the community, and continue to increase confidence in the region's hockey talent and ability to host big events. 
Coming up, the Huskies have two unique challenges this weekend: the defending champion Fairview Flyers, and the struggling but promising Dawson Creek Junior Canucks, who are coming off a big 3-1 win against the Flyers. 
With home games the next two weeks against the Flyers and the North Peace Navigators, you'll want to make sure you hit the North Peace Arena to not only whet your appetite for the World Under-17 World Hockey Challenge, but also to catch a glimpse of the Huskies before they hit the road for a couple weeks during the international tournament at the start of November.
And that's without mentioning the Fort St. John Flyers, who have two intriguing home exhibition games coming up against the Kelowna Sparta, Coy Cup silver medalists, on Oct. 21 and 22. 
Yes, hockey is in the air, and I'm pretty excited, not only because my Toronto Leafs apparently score seven goals a game (alright, alright, they only scored four goals against the Chicago Blackhawks), but also because the Edmonton Oilers are not as good as the Vancouver Canucks. I say that tongue in check, of course, but also really hope it's actually true. 
I don't yet understand the split between Canucks and Oilers fans in the North Peace yet, but assume that most of you will be Canucks fans when they stop being terrible, and the Oilers are just a nice little bandwagon. I'm sure I will hear a lot of hate from that statement, but bring it on. I urge you to prove that it's not true. 
Speaking of the Canucks, at least Bo Horvat is cool. But man, doesn't Travis Green look old? This is being said from a guy that last saw Green when he played for the Leafs about 15 years ago. 
Anyways, go Leafs! I mean, um, go Huskies!
Dillon Giancola covers Peace Region sports for the Alaska Highway News. Email him at sports@ahnfsj.ca