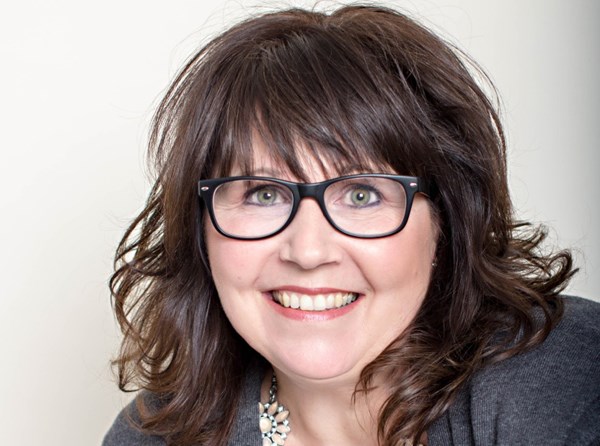 It's hard to believe that it was one year ago that my hubby interrupted my kitchen cupboard painting project by having a heart attack.
First, I should explain that heart attacks are not like you see on TV – well, maybe some are, but this one was not. There was no clutching of chest and falling to the floor and no, I was not prompted to provide CPR.
My hubby simply came home early from work stating that he felt pressure in his chest. Greeting him at the door, covered in paint, and sweaty from painting cupboards I asked him, "Chest pressure? Pain? On a scale of 1-10, where would you say your pain is currently?"
"About a 6" he said as he sat down in the recliner.
My mind went in all directions. It didn't seem like he was having a heart attack. His pain was not off the charts or anything. This is the part where I became a horrible person when I said, "OK, sit tight and let me finish the second coat on the bottom cupboards".
In my defense, interrupting a second coat of paint would create a myriad of aesthetic issues. There would be a ridge or a line where I stopped which would necessitate doing another complete coat of paint.
It was only going to take about 15 minutes and it wasn't like I hadn't been checking on him regularly by poking my head around the corner, asking, "You good?"
Finally, the second coat was complete so I tossed the brushes into some soapy water. Looking down at myself I realized that I was sweaty and filthy and not really dressed for an E.R. visit. Popping my head around the corner and checking on hubby to ensure he was doing OK, I said, "I am just going to have a quick shower – OK?"
He simply nodded, which I took as an indication that it was OK to have a quick shower. Ten minutes later, feeling refreshed and clean, I returned to the living room: "OK, let's head down to the ER," all the while thinking that it wasn't really going to be a big deal and that they were going to tell him he pulled a muscle.
Fast forward two hours, and lo and behold he HAD suffered a heart attack. He had been suffering a heart attack while I was painting cupboards and he had been suffering a heart attack when I took the time to have a quick shower. I would like to note that I did not take the time to wash my hair – I am not a monster!
I can be flippant like this because he came through the experience without any major complications, but could you imagine otherwise?
"Why didn't you bring him in right away?" they would ask, and I would have to respond with, "Well, I really, really needed to finish the second coat on the cupboards.
In retrospect, the experience gave me some insight as to how I would respond in an emergency. Not well.
Judy Kucharuk is a community columnist living in Dawson Creek.