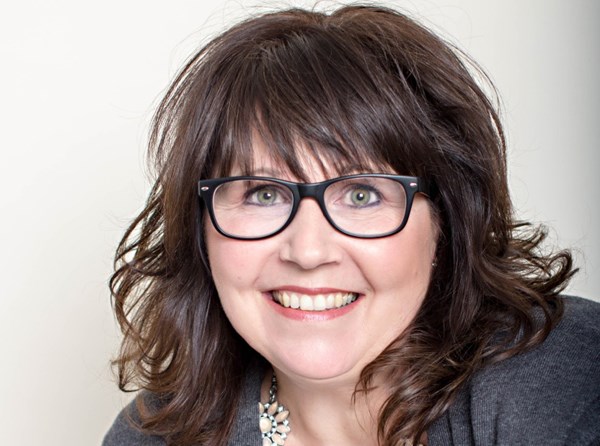 Has anyone else experienced Physical Distancing Stress Syndrome? I can only describe it as an anxiety-ridden response to entering a store without arrows on the floor.

The parking lot is full – are there more than 50 people in the store? You rationalize that most of the cars are those of people who work at the store and decide to enter.

The hand sanitizer at the front door is almost empty and there are no paper towels left to wipe off the cart – your pulse quickens. Palms begin to sweat, underarms are saturated, and a concerned look appears on your face as you scan the store looking for arrows and signage that reassure you that there are COVID-19 precautions in place.
Where are the darn arrows? How do we know which way to go down the aisle? How do we ensure we are six feet apart from one another? You wrestle with the decision: Should I continue or should I escape to the safety of my car?
Reaching into your purse, you dig out the homemade mask that your sister made for you and quickly put it on. You abandon the thought of grabbing a cart and instead, place your hands in your pockets and begin moving towards the corner of the store where you remember seeing that thing you decided you needed.
You move through the store with the concentration normally reserved for those silly games you play on your phone.
You make it down an aisle and stop six feet from the end before shuffling closer and closer like a cop who is anticipating a suspect will come racing around the corner.
Once you get to the end of the aisle, you look to the left – nothing.
You look to the right and OH MY GOODNESS THERE IS SOMEONE THERE, and you jump back into the safety of the aisle.
You wait to let them pass, but they are loitering by the display and taking their time. They see you and you plead with your eyes, please keep walking. They notice your panic and resume walking.
You release the breath you have been holding for the past two minutes. Finally you are standing in front of where the item should be – but alas, the shelf is empty, a 'sold out' sticker hangs in its place.
"Can I help you find something?"
The voice booms from behind your left ear and you turn faster than… well… you turn fast. The store clerk repeats the question, "Do you need help?"
Your brain is telling your mouth to respond, but is also flashing a huge light that says, "DANGER! DANGER! TOO CLOSE! MUST STEP BACK!"
You take a step back from the Clerk and respond, "I'm OK, thanks" even though the item you are looking for is not on the shelf, and a quick question might clarify if they are getting any more of said item into the store. 
The Clerk moves on and you steel yourself for the: I hope I don't hear a sneeze and/or cough, please do not stand too close to me, why did you bring your six children with you shopping, no I don't want to stop talk-riddled exit maze back out of the store.
You are exhausted.
Shopping used to be fun.
Judy Kucharuk is a community columnist living in Dawson Creek.