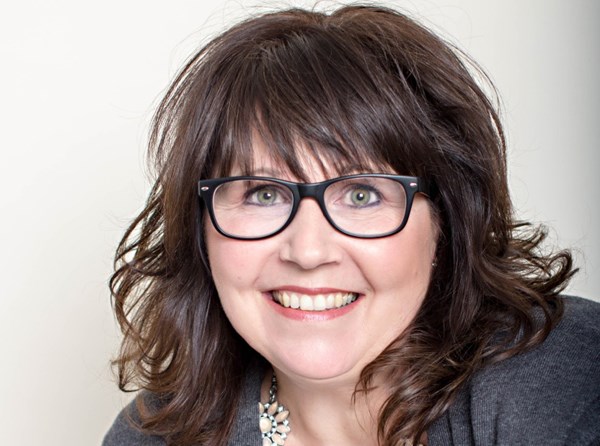 Why is it that the first real week of winter road conditions, it seems like no one can remember how to drive?

It has barely been nine months since we were in danger of sliding through an icy intersection – did 75% of the population already forget how to navigate ice and snow?
Monday morning on my way to work, I spent half the time looking ahead and the other half looking in my rearview swearing out loud about the person who was literally a half a car length behind me. I could see clearly into the interior of their vehicle, their mask swinging from their rearview mirror, a poppy pinned in their jacket lapel, and I think they were chewing a toothpick. Too darn close!
Contrary to popular belief, the first month of winter weather does not come with imaginary training wheels. We need to hit the roadways with all our faculties in place – there is no room for, "Sorry folks, forgot it could be icy."
I appreciate the road reporting that happens on social media, but there are some that baffle me. After a night of heavy snowfall, there are posts like, "How are the roads between Dawson Creek and Fort St John?" What do you think the roads would be like — bare and dry? Let's use some common sense.
Secondly, there are many in our community who must travel the highways because of work, why not mitigate their risk by staying home when we can?
Like it or not, the next six months are going to be varying degrees of, "Stay home unless absolutely necessary," and, "Give yourself an extra half hour to arrive at your destination." Our weather is going to be like a community potluck where the chili may appear delicious, but you could end up spending the night on the toilet – you just never know.
And while we're talking about heavy snowfall, let's not forget the six inches of snow that's accumulated on the top of your vehicle. It all needs to be removed before you turn a wheel because there are a few things that can and will happen:
a) the big pile of snow will suddenly slide onto your windshield, completely obliterating your view as you panic to turn on the wipers — only to discover that they are not strong enough to remove the heavy snow and you hit the ditch; or
b) the snow and ice will blow off and completely obliterate the vision of the person driving behind you and they hit the ditch. Change out the word 'ditch' with 'pedestrian' or 'oncoming vehicle' if it changes your perspective.
Happy winter driving!
Judy Kucharuk is a community columnist living in Dawson Creek.
- - - - 
Letters: editor@ahnfsj.ca