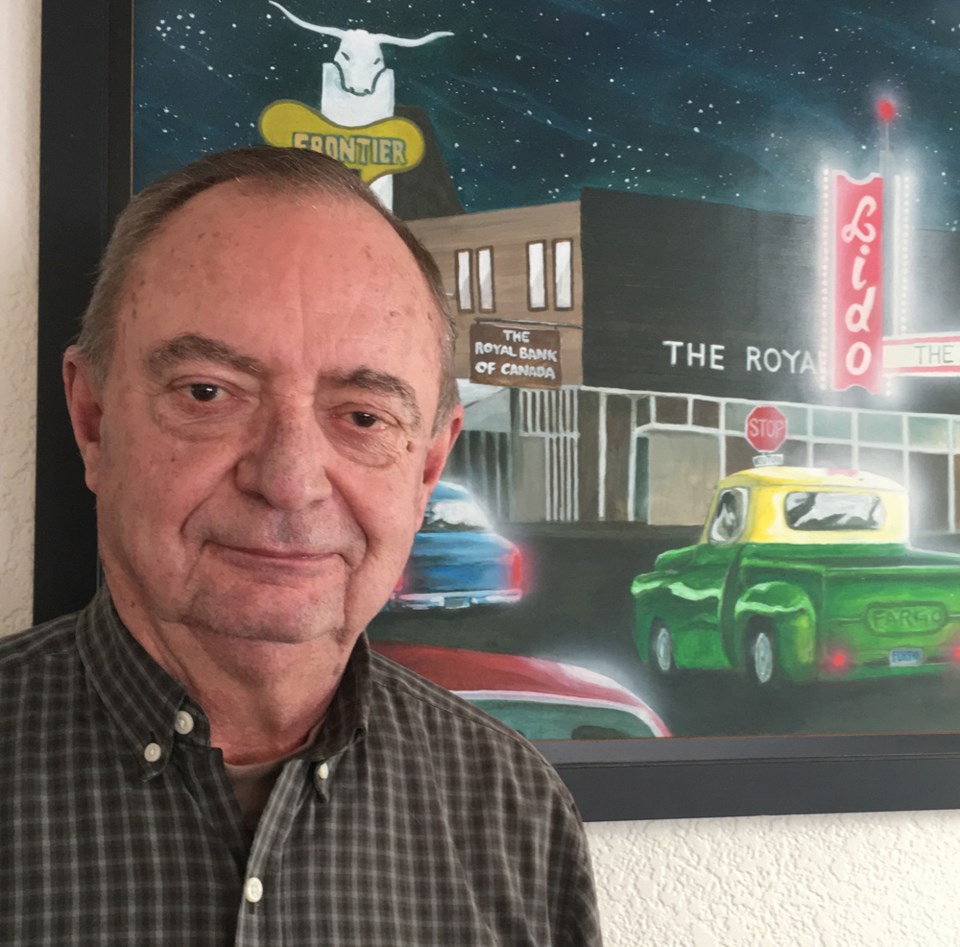 Fort St. John is getting another school, located across from the hospital, and it will be named the Anne Roberts Young Elementary School. As it was with the Ma Murray School, a lot of people in Fort St. John will have no idea who Anne Roberts Young was, nor her claim to fame.
There are many pioneers who deserve to have a school named after them so the decision must have been tough, but Young was definitely the best choice. I was very glad they chose her as she was truly a peacemaker and pioneer of the Peace. More information about Mrs. Young and her pioneer husband Jim Young is printed in The Peacemakers of North Peace and Peace Lovin' Folk, both of which are available at the North Peace Fort St. John Museum. 
The first glimpse of the Peace River for Anne was on April 6, 1930, in the late afternoon. She had been picked up in Hythe by Tommy Hargreaves of the Board of Trade for Fort St. John, and Joseph Devlin of the Provincial Police. The district had sent the finest escorts for her, for her role in the little log Red Cross Hospital at Grandhaven was an important one! This marked the growth in population of the land beyond the Peace and ensured that even a tiny hospital would encourage more settlers. 
Anne was brought across the Peace by Herby Taylor, for whom Taylor was later named, and delivered to McKnights stopping place for a good meal. The river was not yet ready for the usual ferry as the ice floes in the river were rather large, so Herby used a small craft to cross the river using his river expertise. Once refreshed, Anne was taken to Mae Birley's for her first night in the Peace. There, she was welcomed by Ms. Monica Storrs. 
Anne, born Angharad Meirion Roberts in Brighton, England, had been nursing in a hospital outside London when she answered an appeal for a nurse from the Fellowship of the West. She trained in midwifery and was hired to be the first nurse at the new hospital outpost at Grandhaven. 
She arrived before Dr. Brown, the first physician. She opened the little hospital and her first patient was a young settler with a dislocated shoulder, so Anne put the shoulder back into place with thanks from the patient. Another patient was young Dan Darnell, who had been kicked by a horse in the face and needed several stitches. So, without anaesthetic, she quickly stitched up the young lad while an assistant held him still. 
Vera Smirl was the first baby delivered by Anne, which happened to be her first of many deliveries at the Grandhaven Red Cross Outpost. 
 A year after Anne's arrival to the Peace, she went to Edmonton with Rose Prairie rancher Jim Young to get married. They returned a week later to Jim's home at Rose Prairie. Here, they ran the Rose Prairie Post Office and Anne continued her work as a district nurse, travelling to rural homes. This meant leaving her home, no matter how severe the weather, day or night, to aid the sick or deliver another baby. 
Anne had many memories of delivering babies. One morning, a man came for Anne as his wife was in labour. She knew it was cold, but didn't realize how cold as she was taken swiftly by horse and wagon with a charcoal burner at her feet — it was -60 C! As they say, time, tide, and babies wait for no one!
Anne was paid in many ways for her services, as were many folks in those days. She received two weaner pigs once, one for the baby she just delivered, and the second in back pay for the older sibling of the baby delivered on her last visit. Often the pay was in eggs, meat and hay... whatever they could spare they used for pay. 
Anne delivered between 300 and 400 babies during her nursing career in the North Peace. Many prospered and contributed to the welfare of the North Peace. There is a quilt on display at the North Peace Museum with the names of 99 of the babies born. 
Jim and Anne Young had three children, Mary Mickey of Whitehorse, Dorothy (Dottie) Snippa of Calgary, and Robert Young of Rose Prairie. Robert and wife Gerry Ann ran the post office after the death of his parents, with Gerry Ann being the postmistress for more than 50 years. Mrs. Young passed away in 1973. Mr. Young, a true pioneer also; as a rancher, mail carrier by horse and wagon, and also known for starting the school at Kelly Lake, lived until he was 90. The Young pioneer home still stands next to the little Rose Prairie Post Office.
As a footnote, there were many excellent nurses that we failed to mention in last week's previous article about nurses in the Peace. 
Many of our nurses arrived as immigrants to the Peace to fill the void of nurse shortage. Tess Pagatpatan arrived from the Phillipines in the 1960s with Flor Quibuien. Both ladies worked at the hospital, Tess in maternity and helping deliver babies for more than three decades. Tess was on duty during or just after the birth of all three of our kids! 
Our long time friend, Gerhild Neugebauer (Nurse Gail) arrived via Austria, trained as a nurse practitioner at Halifax, and spent many years in the Far North and Fort St. John area as a health clinic nurse (new name for outpost) on local reserves. 
Larry Evans is a former fire chief, city councillor, and lifelong historian living in Fort St. John.