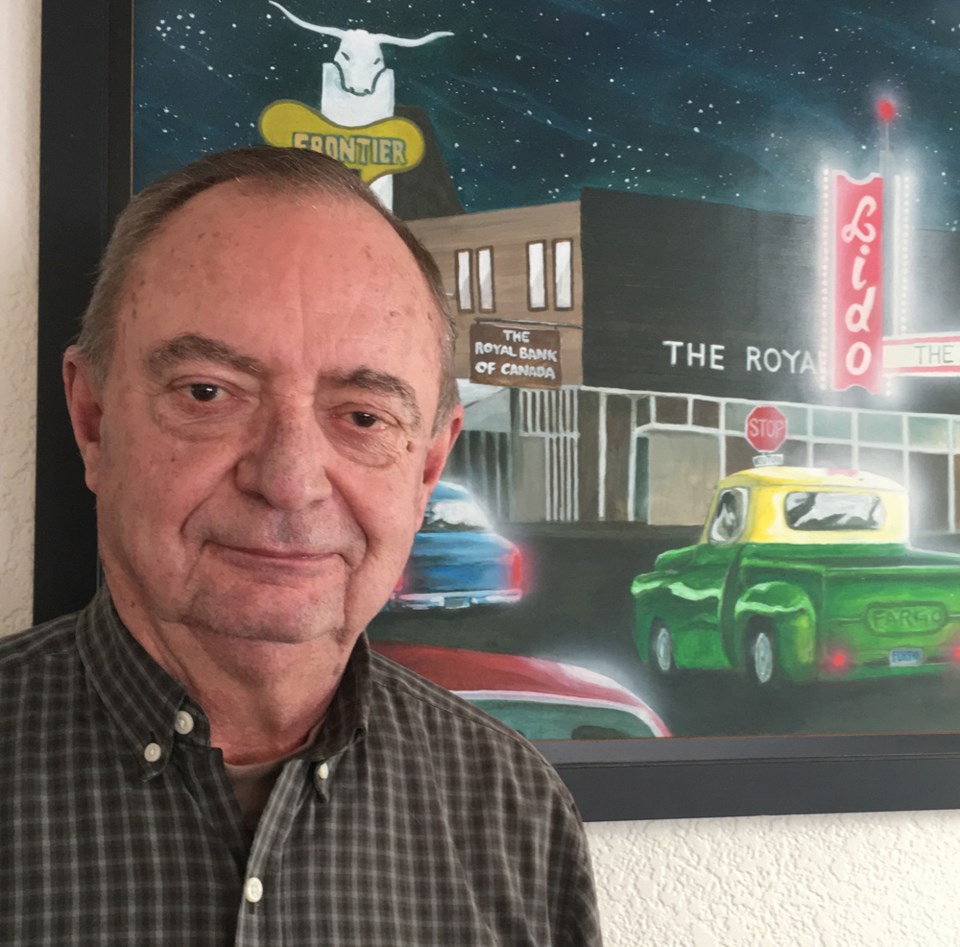 Today marks Rotary's 116th birthday. Founder Paul Harris and his three friends Silvester Schiele, Hiram E. Shorey, and Gustavus H. Loehr held the first Rotary meeting in Room 711 of the Unity Building in Chicago on Feb. 23, 1905.

Little did they know at the time what they were starting. Today, Rotary is found in 200 countries and there are more than 35,000 member clubs, with a membership of 1.2 million people. As a Rotarian, you are welcome at any club in the world.
Rotary came to Fort St. John in 1963, when steps were taken for the organization of a Rotary Club by a group of 25 local business and professional men who were planning to establish a unit of Rotary International in Fort St. John.
Meeting with Jack Mackie, President of the Grande Prairie Rotary Club, the men voted to apply for a charter in Rotary International. Thus adding this area to the list of more than 11,000 communities in 128 countries. It is certainly nice to see how it's grown from that time.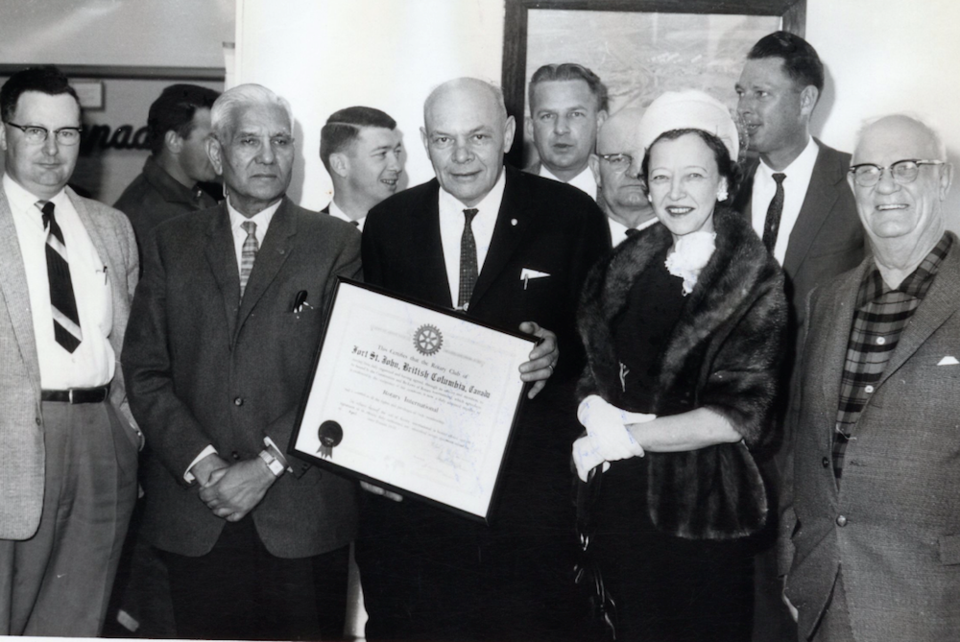 At the organization meeting, the following officers were elected; President Frank Spicer, Vice President Mel Stevenson, Secretary Jim Barton, and Treasurer Keith Baldwin. Directors were Dr. Jack James, Don Godberson, Dudley Wagner, and Cliff Morris. The new club was sponsored by the Rotary Club of Grande Prairie.
The first regular luncheon meeting took place on April 4, 1963, at the Fort Hotel. The meetings thereafter were held each Thursday at 12:15 p.m. at the Fort Hotel.
The Fort St. John Rotary Club has contributed in many ways to the benefit of Fort St. John and area while also helping with world causes, including the eradication of polio. Their projects are far too many to mention them all here, but a few come to mind: The Rotary Wading Park in the centre of Princess Crescent, Rotary Mega Lottery, and the Ross H. MacLean RV Campground at Charlie Lake.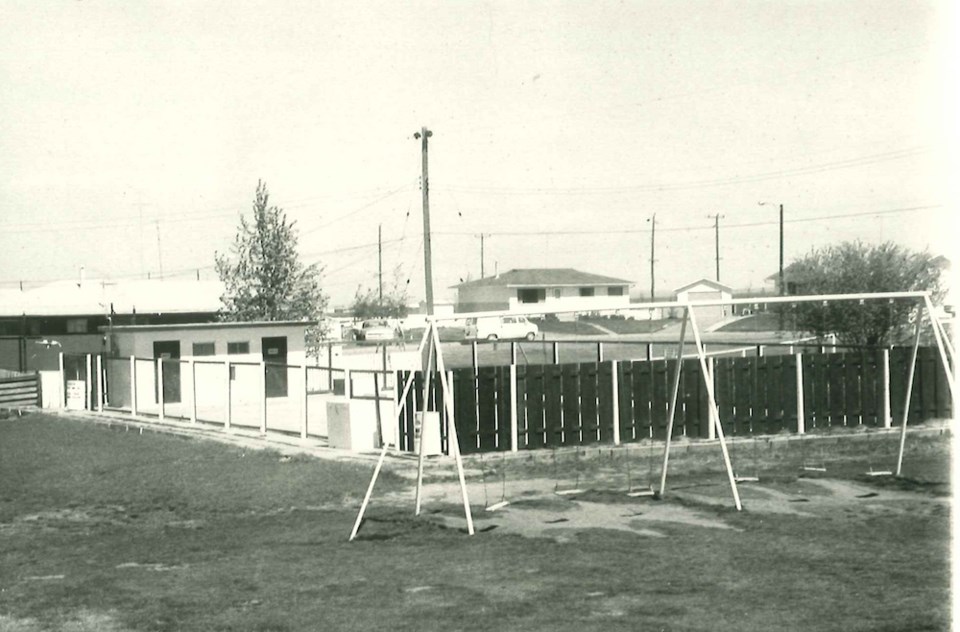 The "Noon" Rotary Club, as it's referred to, continues today to be an important part of Fort St. John.
In 2000, Fort St. John acquired a second Rotary Club.
It was of course sponsored by the Fort St. John Noon Rotary Club and was known as the Sunrise Rotary Club. It was spearheaded by Jim Eglinski, and he began to round up people for the club.
He approached me and said, "Larry you are going to be a Rotarian." Anybody who knew Jim Eglinski knew that you did what you were told by him. Thus began my time as a Charter Member of the Sunrise Rotary Club.
We were a very active club and had many fundraisers and projects. A couple of our biggest were the Truck Rodeo, chaired by Lita Powell and assisted by President Chuck McDowell. We also had the Thunder Run, Mud Bog, and the Valentines Day Ball, among many other things we were involved in.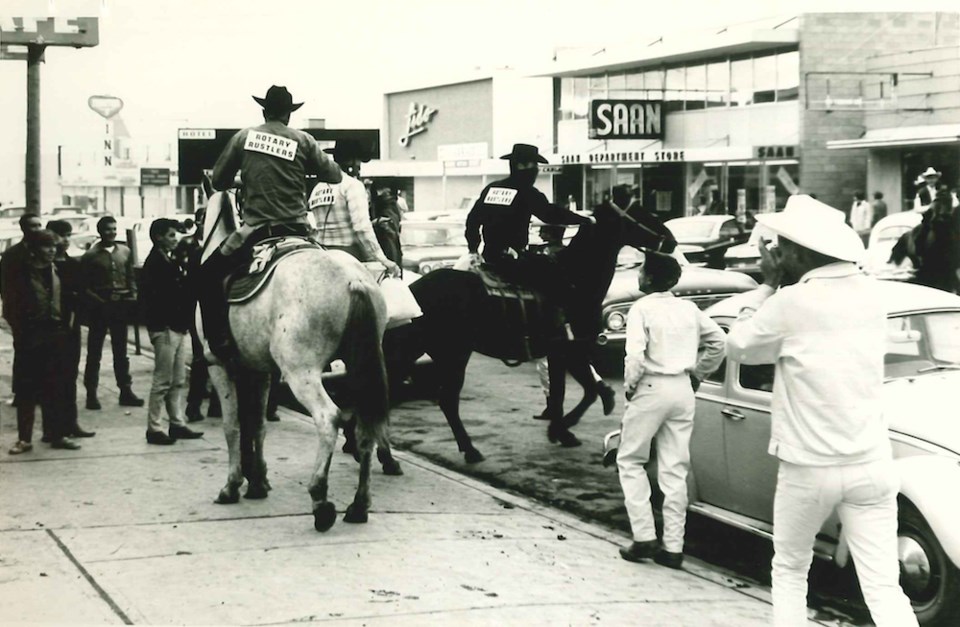 I was President of the Sunrise Rotary Club in 2004 to 2005, which was the 100th Anniversary of Rotary.
Bruce Christensen of the Noon Club was District Governor, and Fort St. John was privileged to host the Rotary District Conference. I have been involved in many large projects in and out of Rotary but the District Conference was one of the largest that I've had the pleasure to help with.
Darwin Pimm and Larry Wade, co-chairs of the conference, along with co-operation from both clubs, brought the conference to a successful conclusion. The Curling Rink was our main venue and the time and effort it took in decorating was a momentous task. Brian Kirschner and his team did an awesome job. When I first walked in and saw it, it made me proud to be a Rotarian.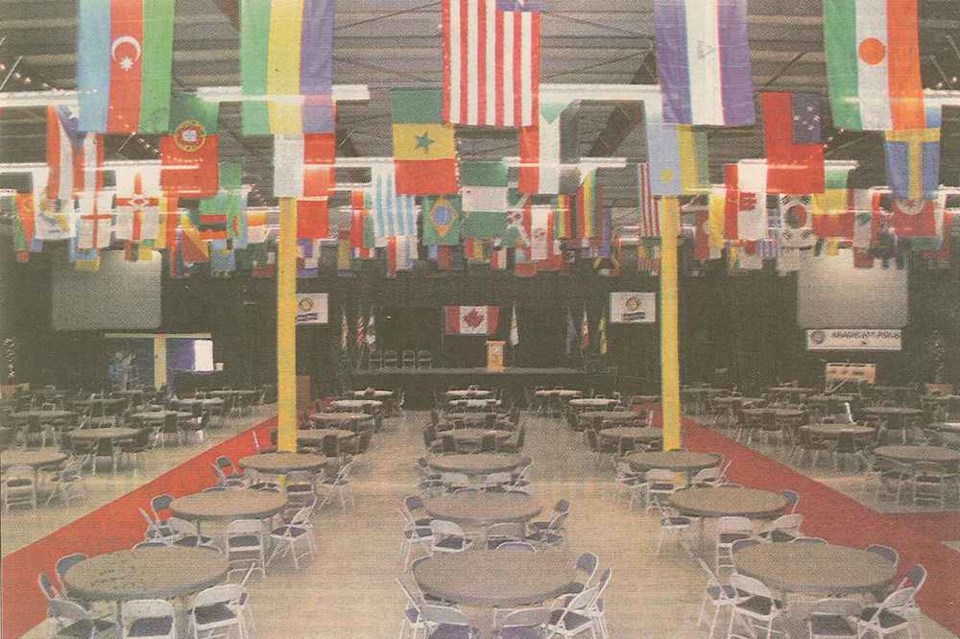 The following is from an article from the Alaska Highway News dated May 19, 2005.
"Area Rotarians gathered in Fort St. John for the weekend of May 19 – 22, 2005, for the groups annual District Conference and to celebrate 100 years of community service, fellowship and outreach.
"This was the first year the Fort St. John and Sunrise Rotary have hosted a conference, which was expected to draw as many as 500 Rotarians from across the district including northern B.C., Alberta, and Saskatchewan. That so many Rotarians would be in the Energetic City to mark this significant milestone was something club leaders were looking forward to. 'I'm extremely honoured to be the District Governor in the Centennial Year' said Bruce D. Christiansen, 'and to be able to invite Rotarians to my home makes me very proud.'
"High profile guest speakers expected to attend included motivational speakers Peter Legge, David Forwards, Chris Offer, and Valerie Krym, who recently returned to Canada from Rotary's Tsunami Relief Effort in Asia. 'There's a whole bunch of things going on behind the scenes,' said Sunrise Rotary President Larry Evans, adding that 'planning the event had been a huge undertaking and definitely takes two clubs to put this together, actually we could have probably used three.'
"Dudley Wagner was one of the Charter members of the FSJ Rotary Club from 1963 and since then Wagner says the clubs have accomplished a whole lot of things in this town. 'The meetings during the conference revolved around Rotary, they provide information, education and motivation,' said Rotary President Deb Cartier. 'We are here to celebrate and learn more about Rotary but it's also about fellowship, spreading the word of Rotary and the good things its doing.' "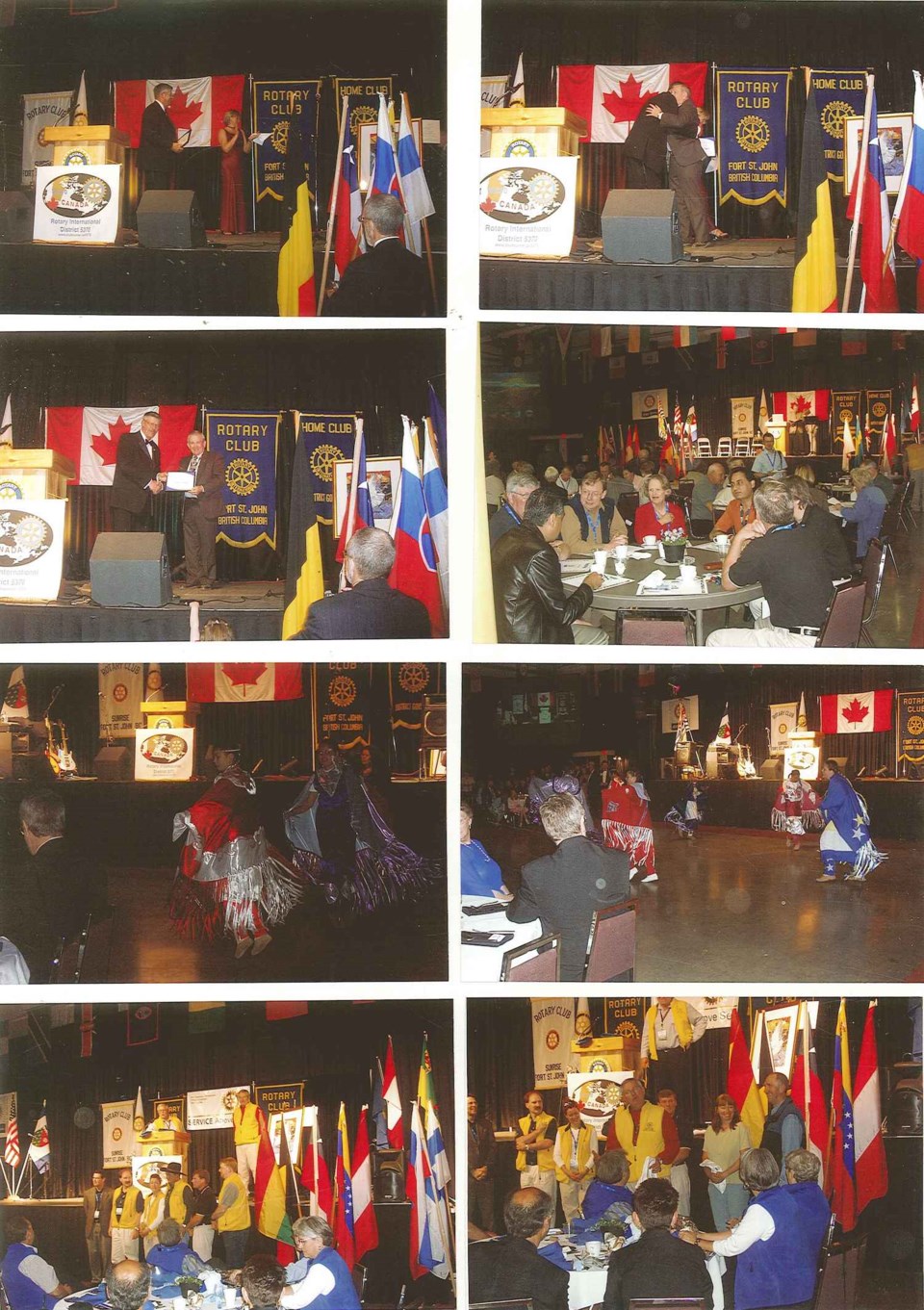 I resigned from Rotary after 18 years to spend more time with my family.I know deep down I will always be a Rotarian.
One thing is for sure, I will always follow the Four Way Test:
First - Is it the TRUTH?
Second - Is it FAIR to all concerned?
Third - Will it build GOOD WILL and BETTER FRIENDSHIPS?
Fourth - Will it be BENEFICIAL to all concerned?
Larry Evans is a former fire chief, city councillor, and lifelong historian living in Fort St. John.