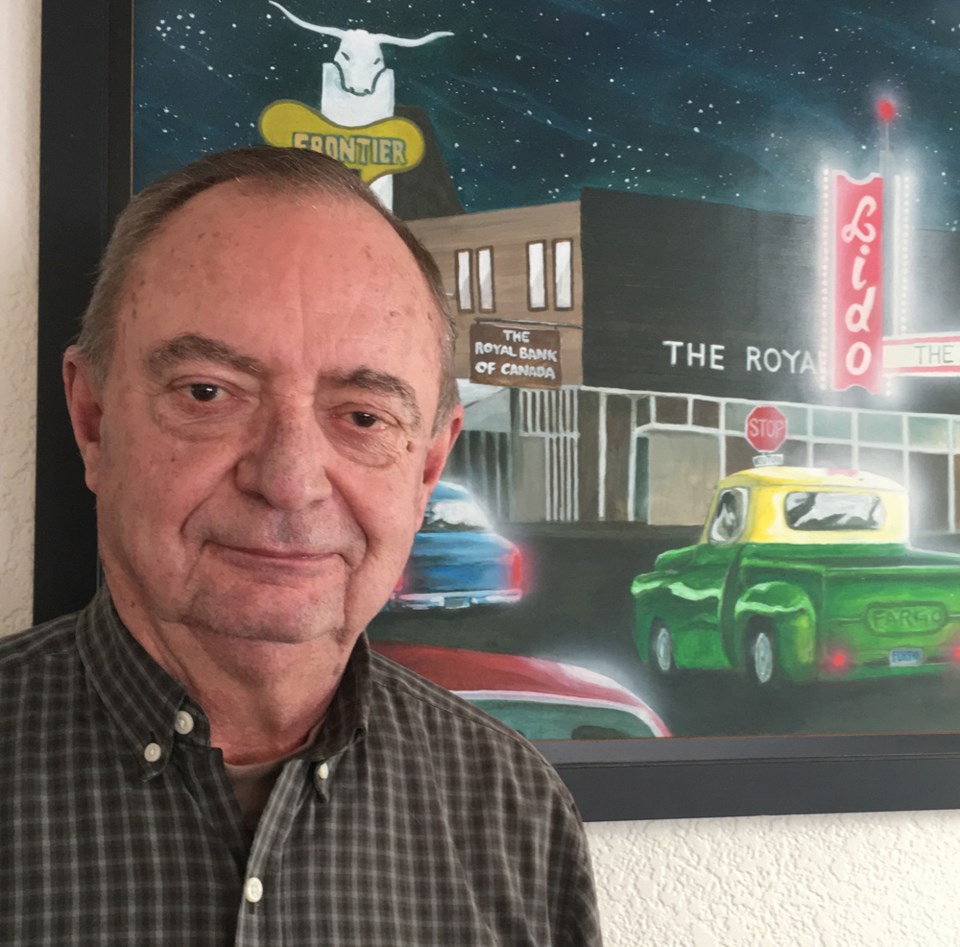 My wife Joanie and I purchased a new vehicle last summer. It's a 2019 Terrain Denali. It's very nice but it's taken some time getting used to. Never in my wildest imagination would I have believed I would be driving in such a vehicle.
Suffice to say it has all of the features available today and you would really have to go that extra mile to have an accident that's your fault with all the built in warning signals. When I first sat in it I could not find the gear shift. The salesman proudly pointed out the buttons on the console with lettering PRND, aha it was a push button!
A few years ago, I was going through old newspapers and came across an ad that brought back a flood of memories. It was from 1958 and the ad was for the model and year of the first car I ever owned: A 1958 Dodge Desoto. My Dad bought it used for me from from Northern Motors Ltd. for $150, and it was nine years old when I acquired it. Cars in those days were built to last and as long as you were a block or two from a gas station you had no problem.
In the summer of 1967, I was working at Mile 143 on the Alaska Highway pumping gas when my parents drove the car up to me. I hadn't seen it yet and they thought I could drive it back to Fort St. John when I could.
I drove it back on my first weekend off. It was a very big car, the roads were narrow and all gravel (no pavement) south to Mile 83. Whenever there was oncoming traffic, I crowded the shoulder as much as possible and broke into a cold sweat. I stopped for coffee at Wonowon, again at Mile 73, and again at the Mile 54 truck stop to calm my nerves. I drove into Fort St. John and surprisingly enough this trip back to Mile 143 was a breeze. Once you had driven on the Alaska Highway in those days, you could drive anywhere.
My Dad jokingly said you could live in the car because of its size. This was true for my friends and I spent a couple of nights in it smoking cigarettes and discussing everything under the stars. We also took it hunting and would make it to Wonowon before we had to fill up again. It had a 383 engine in it and you could watch the fuel gauge go down as you drove.
We always carried four jerry cans of gas to get us back to Wonowon. On our hunting trips we always removed the trunk lid in the event we actually shot a moose or deer. We never shot anything but also had fun coming and going, which is a story for another day. It was a cool car.
By the way, did I mention it was a push button?
Larry Evans is a former fire chief, city councillor, and lifelong historian living in Fort St. John.