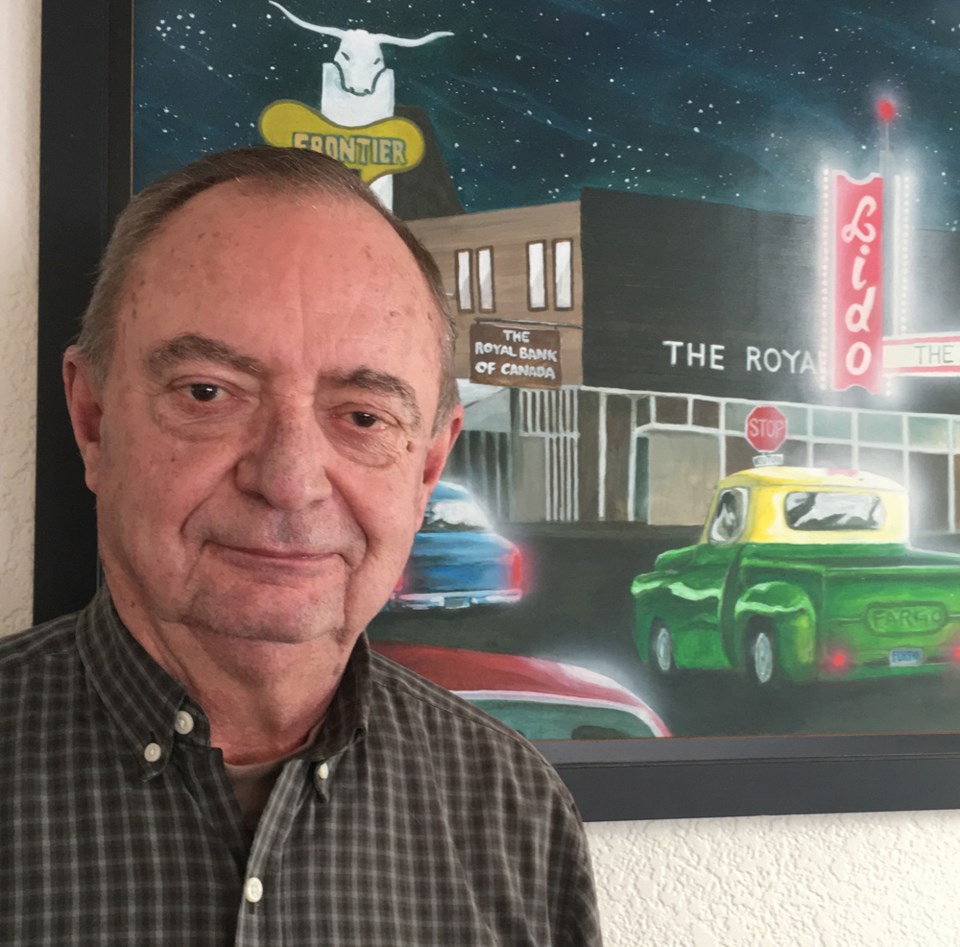 On November 12, 2018, a new investigation began on one of the largest unsolved mass murders on Canadian soil. Modern investigative techniques are being applied to solving the mysterious bombing of CP Flight 21 that killed 52 people. 
On July 8, 2019, it will be 54 years since the ill fated crash of Flight 21. The Canadian Pacific Airlines DC 6B passenger jet, named the Empress of Buenos Aires, left Vancouver mid-afternoon. It was on the same domestic run that Grant McConachie's fleet had made since 1942. 
The stops to let off and pick up passengers were to be in Prince George, Fort St. John, Fort Nelson, Watson Lake, and with a final destination to Whitehorse. The flight path had been followed for 45 minutes, then changed course to avoid turbulence and a thunderstorm ahead. A little more than an hour into the flight, and just after passing Ashcroft, air traffic controllers at Vancouver Airport and at the Prince George Airport picked up three mayday signals from Flight 21. 
There had been an explosion in the aft left lavatory, leaving a hole in the fuselage, thus separating the tail section from the fuselage. The plane went down in a wooded area near Dog Creek in the Chilcotin, 40 miles from 100 Mile House. Of the 52 people on board the plane, six were crew members and 46 were passengers, with four of those children. There were no survivors. 
Forest towers in the area spotted a plume of smoke and dispatched BC Forestry pilot, Slim Sherk, to fly over the scene. Mr. Sherk could see almost immediately that it was a crashed airplane, but wasn't expecting to identify so much of the debris as passengers from the plane. 
He counted more than 20, dropping rolls of toilet paper at each sighting to mark the spot for the investigators that would be arriving by ground. He reported back to Williams Lake the horrible scene and continued to fly over the site until the ground crew arrived. 
Several witnesses from a logging operation saw the aircraft plunge to the ground. The crash site was sparsely inhabited, mostly with loggers and ranchers.
Flight 21 was the first of the four DC 6Bs purchased by Canadian Pacific Airlines President Grant McConachie. Mr. McConachie had a long history of opening up the north by pushing for bigger and faster ways to transport passengers and freight — he went from bush planes to 727s.
 Mr. McConachie began his career in his 20s as a bush pilot in the north. He went into business in 1932 with Maltese Princess Marguerite Therese Raynaud-Carcas, and her husband, Russian Prince Leo Alexandrovitch Galitzine. The three had started a passenger airline in Western Canada called Independent Airways. They flew from Alberta to the Yukon and the Northwest Territories. In 1934, the Princess died in childbirth in Egypt, and so ended the airline business they owned together. 
In 1935, Grant McConachie was admitted to an Edmonton hospital. There, he met a nurse by the name of Margaret MacLean. They were married on July 6, 1935, and she was taken to the bush plane base at Takla Lake to live. This was a little more rustic than she had imagined, but Margaret McConachie was tough, as she had lived on the farm her father had homesteaded in the Peace River country.
It was not long after that Grant McConachie started an airline called United Air Transport. He was constantly striving to expand the airline. In 1965, he found some new business partners and started Canadian Pacific Airlines. He was also very intrigued by the "supersonic seventies" and made a deposit on three new supersonic transport jets. This confirmed the airlines future in international skies with flights to the South Pacific, South America, Southeast Europe, and North Europe. 
Mr. McConachie was indeed proud of his fleet of aircraft and his accomplishments. He had been inducted into the Aviation Hall of Fame in honor of his work.
On June 29, 1965, Mrs. McConachie went to Winnipeg to see their son, Don. She wasn't comfortable leaving her husband for the visit as she knew he was having some cardiac problems, having been hospitalized in Vancouver recently. 
Grant McConachie caught a flight in the afternoon to California for a business meeting. After checking into his hotel in California, he collapsed and died of a heart attack. He was 56 years old.
 The next morning, CPA's Empress Flight 90 left Vancouver Airport and flew to Long Beach, picked up the President of Canadian Pacific Airlines, Grant McConachie, from a hangar at the airport and returned him to Vancouver on his final flight.
Just nine days later, with Captain John Steele as pilot, Flight 21 crashed at Dog Creek. Investigators found an explosive substance foreign to the normal contents of the aircraft. The explosion was most definitely the result of a bomb, but the source of the bomb was never determined. 
The investigation focused on four passengers on the plane. The first was a 40-year-old unemployed man who purchased $125,000 worth of flight insurance. He was on his way to Prince George to work at a pulp mill, but RCMP could not confirm he was expected at any mills in the Prince George area. 
The second was a 54-year-old with extensive experience working with explosives and had been charged with a 1958 Vancouver murder. He was traveling on business using a ticket purchased for him by a construction firm. 
The third was a 29-year-old who was on his way north to accept a job offer. Investigators found he owned a considerable amount of gun powder, the substance that was believed to be used to blow up Flight 21. Four 11-ounce tins from his collection couldn't be accounted for. 
The fourth person of interest was thought more of as a target than as a culprit. He was an accountant who had recently been involved in an audit of a failed financial services firm. Rumours circulated that he had been murdered because of potential far reaching implications of what he knew, but the RCMP discounted this theory. 
In 1965, it would have been easy to bring weapons and explosives on a passenger plane, especially if you were going to use them to blow up stumps, etc. There were no security checkpoints in airports until the early 1970s. At the time, passengers simply checked in, walked to the gate, and boarded the plane. To top it off, smoking was allowed, so you could light up as soon as you got on. 
It has also been learned that there were two military training camps in the area, although we have not been able to determine the years of operation of both. The camps were the Champ de Manoeuvre Chilcotin at Drummond and Barnes Lake Military Training Camp. The coordinates are very near Dog Creek where Flight 21 crashed, the tail section being marked at N51 35.922 and W121 45.705. This is also where you'll find the monument placed in memory of Nurse Barbara Seeliger of Burns Lake. There is a tree at the site of the crash where families have affixed pieces of metal inscribed with some of the names of the other 51 victims of Flight 21.
On board were D. Gaitens, mill manager of Northwood Pulp in Prince George, Mr. and Mrs. Keith Eadie, who was a former executive at McMillan Bloedel in Powell River and Vice President of Northwood Pulp Company, and, at that time, a new company building a mill in Prince George. 
Also on the plane were 10 people destined for Cassiar and the asbestos mine there; this included wives and children of two young immigrant families. H. A. Janssen, regional manager of Volkswagen Canada Ltd. was on his way to Williams Lake to open a dealership there. George Whimp, who was traveling to Watson Lake, rushed to catch the plane. Mr. Whimp had once owned a general store located near the airport in Fort St. John, but had moved to Watson Lake prior to the crash.
Did anyone report they had missed the plane? You bet they did. Vancouver Canucks General Manager, Max McNab, was booked on the plane. He was to go to Prince George for a junior hockey school but was too busy discussing a new hockey arena for Vancouver and couldn't get away. Lucky him! 
If you Google "100 Mile House, BC Plane Explosion, July 1965" there is a list of names of passengers and crew. This site also has a comment section that is filled with remarks made by people whose lives were profoundly affected by the crash, many by relatives still mourning the loss of loved ones and as recent as the last few months. There is also a CBC Podcast titled The Bomb that is very informative. 
Here's hoping the new investigations give some answers as to this unsolved mystery!
Larry Evans is a former fire chief, city councillor, and lifelong historian living in Fort St. John.