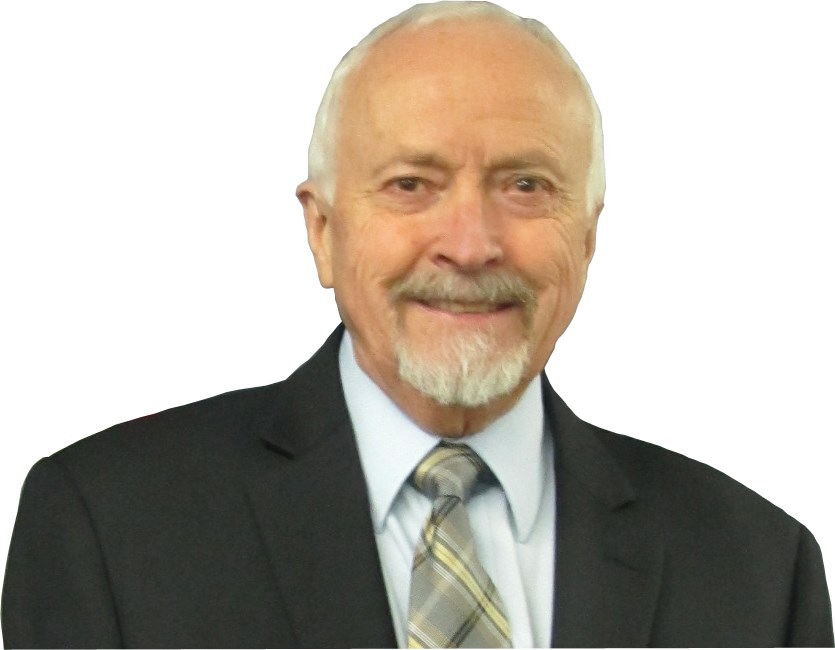 With all the stuff going on in the world, in the country, can one be forgiven for not remembering every moment the good things that go on right at home?
Forgiven? Yes, of course. But let's take a lesson from the lesson book of our mortality.
The time we get to spend on this fast-spinning earth is short at best. I remember, when one is 21 and life, like an untraveled road, is stretching ahead and beckoning on, there is little patience for those pauses to reflect.
Just put the pedal to the metal and drive. There'll be plenty of time to reflect in another 50 or 60 years. Make that 60 more years down the highway for me.
Life's better now in so many ways.
To be sure, I can't hear the birds without my auxiliary ears; I can't read the fine print without my lenses. I gave up sky diving long ago (budgetary reasons). But I can still enjoy good food at home, climb a ladder, and chainsaw my winter wood supply.
I am also capable of acquiring new information. For example, I recently learned why I should not stick a finger into the cutting head of a jointer when it is rotating at 10,000 rpm. It makes a bloody-messy end to a once-perfectly functional digit. But there is an upside to this downside: re-mastering the skill of doing up a button.
Life is good so learn more about it.
And learn, we did, last Wednesday, June 30, on the evening of our 58th wedding anniversary. The storm struck (hammered might be a better word) just as we arrived home from a day poking about in the city, Fort St. John.
It had been a fine day for poking about in the city.
Hot! By almost any standard it was hot and had been hot for several days with the thermometer playing around with 41 or 42 at our house and really cooling off to 21 or 22 by the time the sun started to blaze again in the morning. That's a high of 106 for those who grew up in the good old days.
But the striking, hammering storm? Oh, yes, I got carried away with words.
The storm struck in a fury. It sounded like all the demons from Pandemonium had broken loose over our front door screeching their rage that I would have the gall to stand there and watch them do their demonic work. But where could I go? For a moment, standing in the covered entry way, open-eyed astonished at the power of the wind, I actually feared for my life. Couldn't see the wind but I knew it was there, shaking and breaking the trees in furious frenzy. Which tree would target me and take me out?
But only for a moment of weakness.
Scores of our trees lost their standing in a few minutes that Wednesday evening.
We were not the only people in the neighbourhood to experience the unmitigated power of wind gone mad.
In fact, the damage and loss we sustained was among the least. Power was back on within four hours and life was starting to return to normal. Even the temperatures are more like those we recognize. The immediate mess in our yard should be cleaned up within two or three more days.
Life is good so help make it better.
We have heard wonderful stories of neighbours helping neighbours cope with this destructive storm. Power is off so here's a generator. Don't have a chainsaw? I'll cut you free so you can get on the road. Just a minute, I'll bring over my excavator and lift that tree off your garage roof. Many more similar stories give the lie to any idea that selfless good is scarce in the neighbourhoods.
In times of crisis neighbours do pull together to help each other.
Ordinary people do extraordinary acts without thought of reward.
Life is good so let's be good neighbours.
Maybe we don't need to wait for an emergency or crisis of some horrible sort to be good neighbours. Maybe good-neighbour neighbourliness should be the norm.
This lesson from the book of our mortality (I actually thought I might die last Wednesday evening) should be learned well.
We pass only once down the road of mortal life; we shall not pass this way again, let's do what we can to be good neighbours to our fellow travellers.
As the Ancients would say, "Whatever you would like someone to do for you, do that to someone."
---
Merlin Nichols lives and writes in Chetwynd.