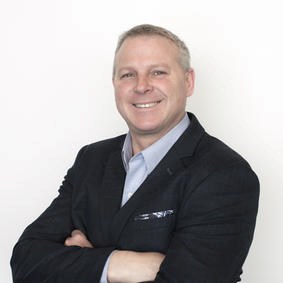 Working horses one day on our small farm in Rose Prairie, I was thinking about how good my young colts have it. They had a safe environment to learn in, excellent nutrition, top quality health care, lots of room to develop their mind and bodies to be their best. I was also wondering how much farther we could go before those same things were no longer available to our children. What about their kids and the generations in the future? Would they too be digging out from the rubble caused by the ineptitude of the current mode of governance?
I didn't feel it was good enough to write a letter or complain on social media. Northerners have a different way of looking at things sometimes. We live in what others often call harsh circumstances. In fact, we seem to thrive in it. We find solutions for problems that require ingenuity in ways that will stand the test of time and conditions. People in NE BC have the adventurer spirit. If you moved here, you are not afraid see what is over the next mountain. If you were born here, it runs in your DNA as generations before you surely had the unwavering drive to carve out a better life.
A maverick perhaps?
I decided it was time to get after it, cowboy up. Do something about it! I needed to try my best to make sure my kids and those that follow have a prosperous environment where they too, can carve out their niche. A place where they can raise their families in an inclusive community that looks after each other and provides the foundations for a great life. We are at the point where we need to take our destiny in our own hands and find ways to change the game so we can have the respect and fairness we deserve. Doing the same thing and expecting different results never works.
We owe it to those future generations to get our economy back on track. I believe that our region here in NE BC can lead the way back to prosperity. Why? We have it all. We have an abundance of resources. Mining, technology, forestry, oil and gas, hydro, small business, agriculture and manufacturing are all here. We have a labour force that is able to achieve anything and a strong multi-cultural population enriched with indigenous culture and a deep desire to do it right. All of these are incredibly important and necessary in order to drive the process forward. It is the revenues generated by these resources that pay for our schools, hospitals, infrastructure, our safety and wellbeing.
I have spent the past decades developing teams of people who still enjoy great careers and have a very bright future. I've done it with major international corporations and small businesses alike. I'll put that same expertise to work for us here in NE BC and all of Western Canada.
We have the potential to achieve financial independence without being overburdened with massive taxation. In order to do that, we need to understand and operate by the basic principles of finance. We also need to change how the game is played. This will be the topic of the next article.
I hope I get a chance to hear from all of you. If you are in our riding and happen to be in the Fort St John area, stop in for few minutes and say hello. I hope to be on the road soon too, maybe we can connect in your area, reach out and we can get to know each other. I think it is important to know who you are voting for in the next election.
---
Dave Jeffers lives and works in Fort St. John and the North Peace, and is the Maverick Party candidate for Prince George-Peace River-Northern Rockies.