Our public library has decided to help all seniors in these COVID times. In this second wave many seniors are reluctant to go into the library. Enter Jill Baccante.
For many years, Jill has provided a home delivery service of library materials for people referred to them by the CNIB. Now she has opened this up for all seniors. Those who live in town can have their books delivered to their door while those outside the delivery area can get books mailed to them – free of charge. A return sticker will enable you to return them without cost.
Jill can order books from other libraries and also will suggest books you might like if you tell her your preferences. When I phoned her, she found two mystery books that I wanted in other libraries and ordered them for me.
The library has not just books but also DVDs, audio books and other resources for you. Jill told me that you would also be welcome to order books to read to your grandchildren or for your grandchildren to read to you. Phone the library at 250-785-3731 to get started on personal library deliveries.
Masks can be fun
Last month at a WI coffee time, Norma Beaudoin showed us her animal masks. If you want to bring a smile to someone's face, you could get one for yourself.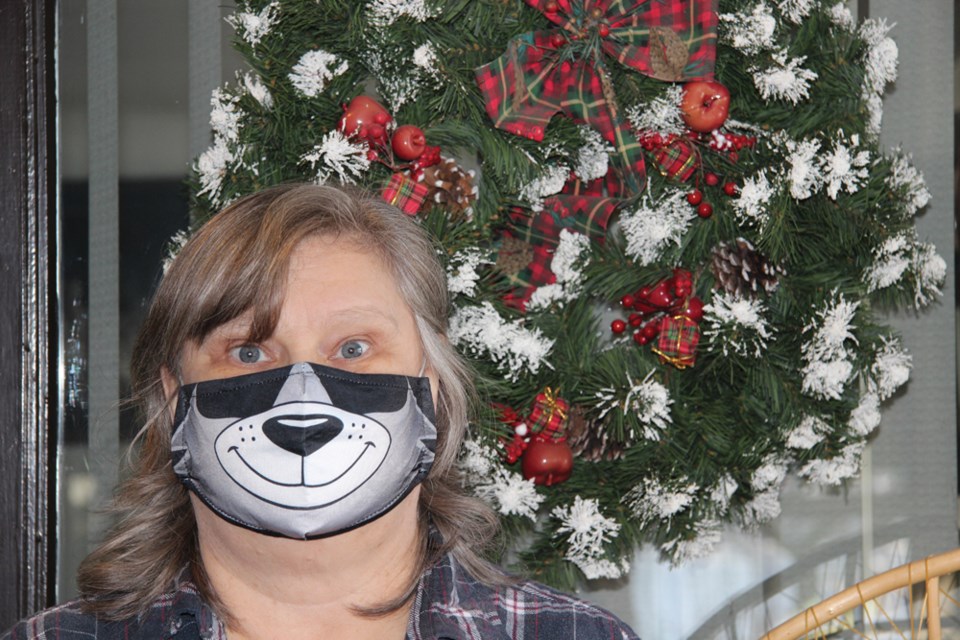 Church bazaar
The Anglican ladies group (ACW) is trying something new this year — they will have an online Christmas market instead of a bazaar. It will start the last Saturday in November on Facebook. Check the advertisement in the newspaper for details.
Quote of the week
"Life is not always a matter of holding good cards, but sometimes playing a poor hand well." - Jack London
Ruby McBeth is a community columnist and lives in Fort St. John.