Some of you will have seen the video of Queen Elizabeth having tea with Paddington Bear. I got quite familiar with that video when three members of the Rotary Pipe Band acted it out for the talent show at the Piping Hot Summer Drummer in July.
I thought it was brilliant of the Queen to have such a fun item to contribute to her Jubilee festivities. Paddington's final comment: "Thank you, your majesty, for everything," says it all. We are indeed thankful for all that she was and did.
BC Bus North
There is a new fleet of buses in our area called BC Bus North. The buses are the size of the Greyhound buses but only carry passengers not extra freight. BC Bus North has a regular schedule from Prince George to Fort St. John on Mondays and Tuesdays and return trips on Thursday and Friday. Buses also go from Prince George to Prince Rupert and from Prince George to Valemont.
The buses from Dawson Creek to Fort Nelson are suspended because of the damage to the Sikanni Chief bridge. The bus stop in Fort St. John is across the street from the back of the Cultural Center and the bus time is 8 a.m. Tickets are bought online or when boarding. Drivers do not handle cash only debit and credit cards. It costs $50 to go to Prince George from Fort St. John. For more information phone 1-844-564-7494 or google BC Bus North.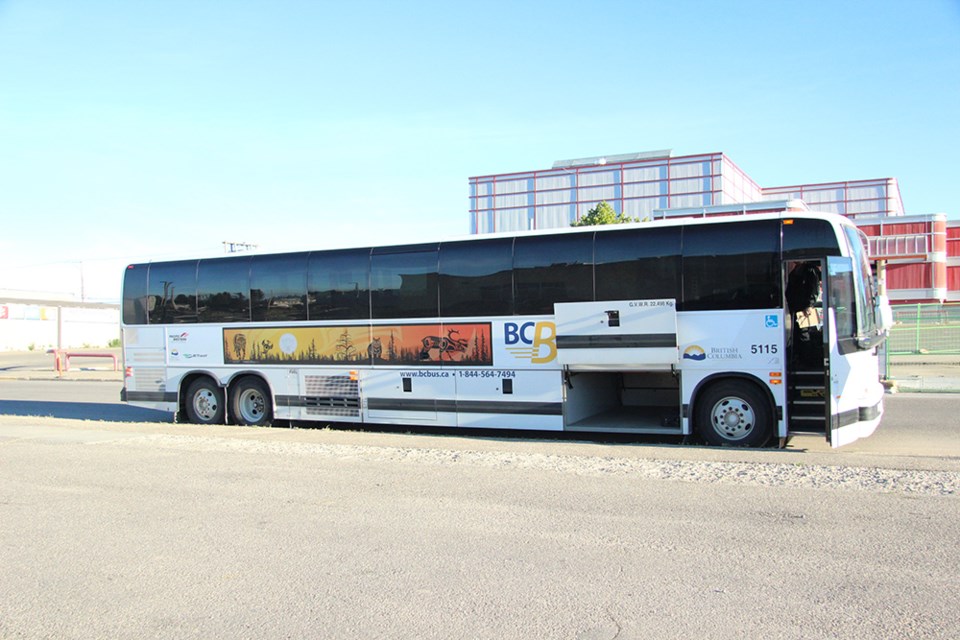 Whiskey Jack ski club
For all of you cross country skiers out there: the Day Lodge grand opening is scheduled for Sept. 24 at 2 pm.
Fall fair meeting
Bruce Christensen, the president of the North Peace Fall Fair, has called a meeting for Thursday, Sept. 22, to get organized for next year. You are invited to come to the Fair Grounds at 5:30 pm. Following a tour of the grounds there will be a potluck at 6 followed by the meeting.
Learning the lingo
This week's term is Windows logo key. This is a key at the bottom of the keyboard that has a picture of a four paned window. When you type this key, you see get the start menu. This came to my attention when we got a new computer and a new keyboard. Sometimes change forces me to learn.
Quote of the Week
"Grief is the price we pay for love." - Queen Elizabeth II
---
Ruby McBeth lives and writes in Fort St. John.
Email your letters to editor@ahnfsj.ca